Sky Black/Mural Mice Project at the Orpheum
Mural Mice Universal presents the "Sound of Flight"mural. Production on the first phase of this 4500 Sq. ft. mural began in August 2014. Painting will resume in Spring 2015. Sound of Flight is located on the east facing side of the historic Orpheum Theatre in downtown Flagstaff Arizona. Click here for more information.
The painting is being composed by Sky Black, R.E.Wall and Margaret Dewar

Flagstaff Mayor Jerry Nabours stopped by to give a hearty thumbs up to the project. Stay tuned for more.
Greek Island Mural 2014-Flagstaff Az.


Artist Margaret Dewar
"Route 66" 2013-Flagstaff Az.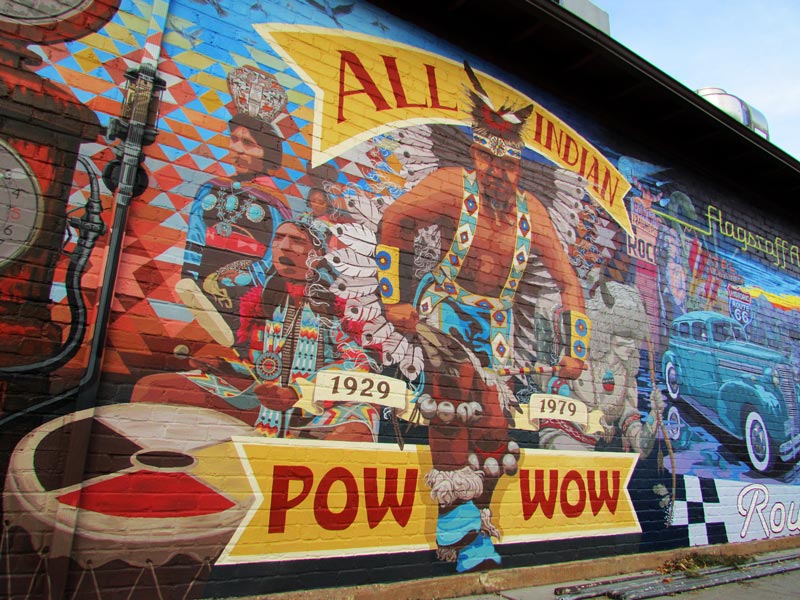 Artists- R.E. Wall and Margaret Dewar
"Route 66" Mural Overview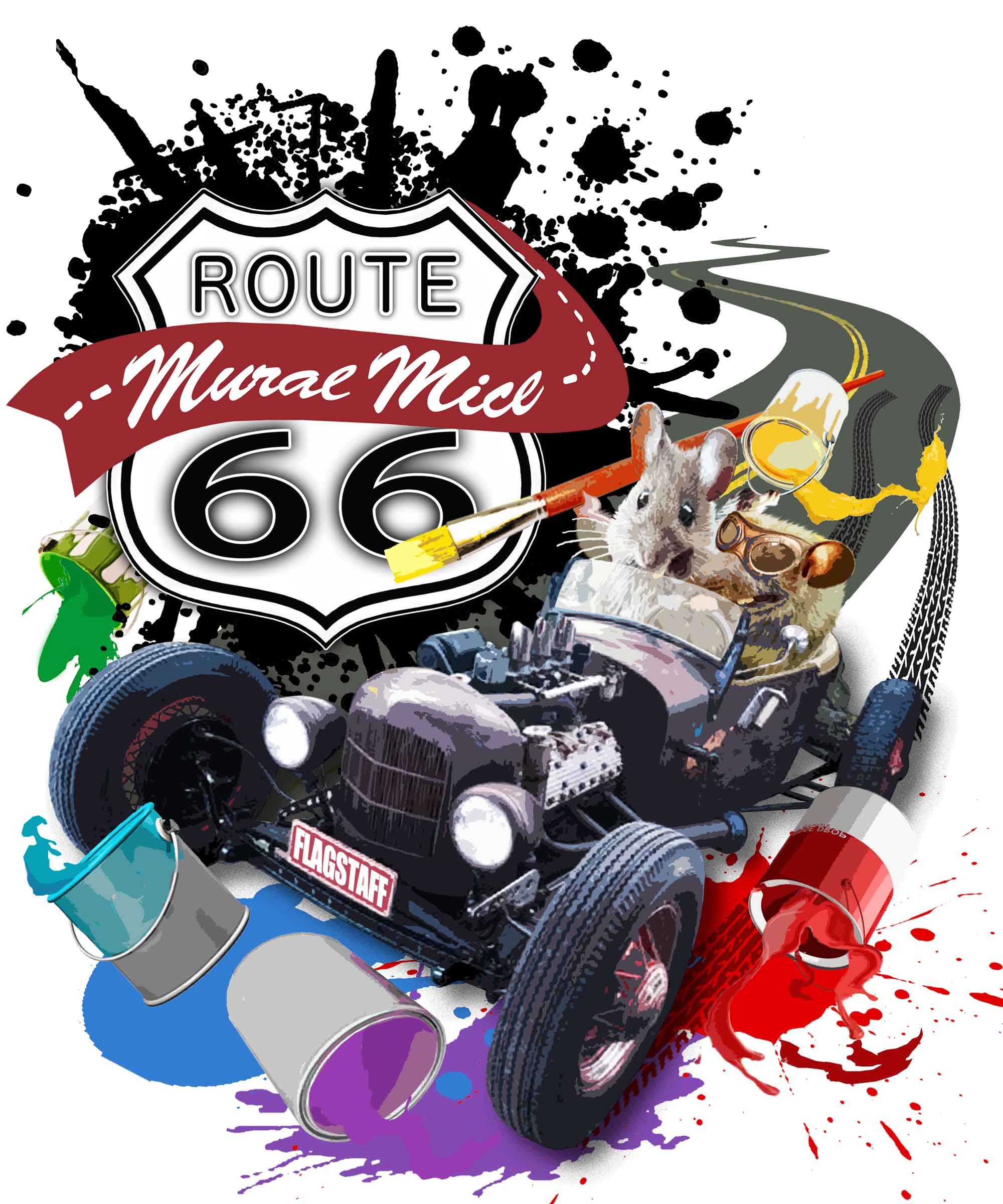 Flagstaff Arizona is getting a Mural Mice Mousterpiece. The newest mural entitled the "Phoenix Avenue Route 66 Mural" is under construction throughout the summer of 2013. Its located on the south side of the Lumberyard Brewery at 5 South San Francisco street. The project is being commissioned by the Flagstaff Beautification and Public Art Commission BPAC with bed, board, and booze BBB tax funds.
Mousefest Your Dreams!
Welcome to the home of the Mural Mice
We are happy to share our art and our experience in building community murals and theater.
Ask us how you can get involved in the next big Mural Mice adventure.
Take a closer look at some of our work with a virtual mural tour.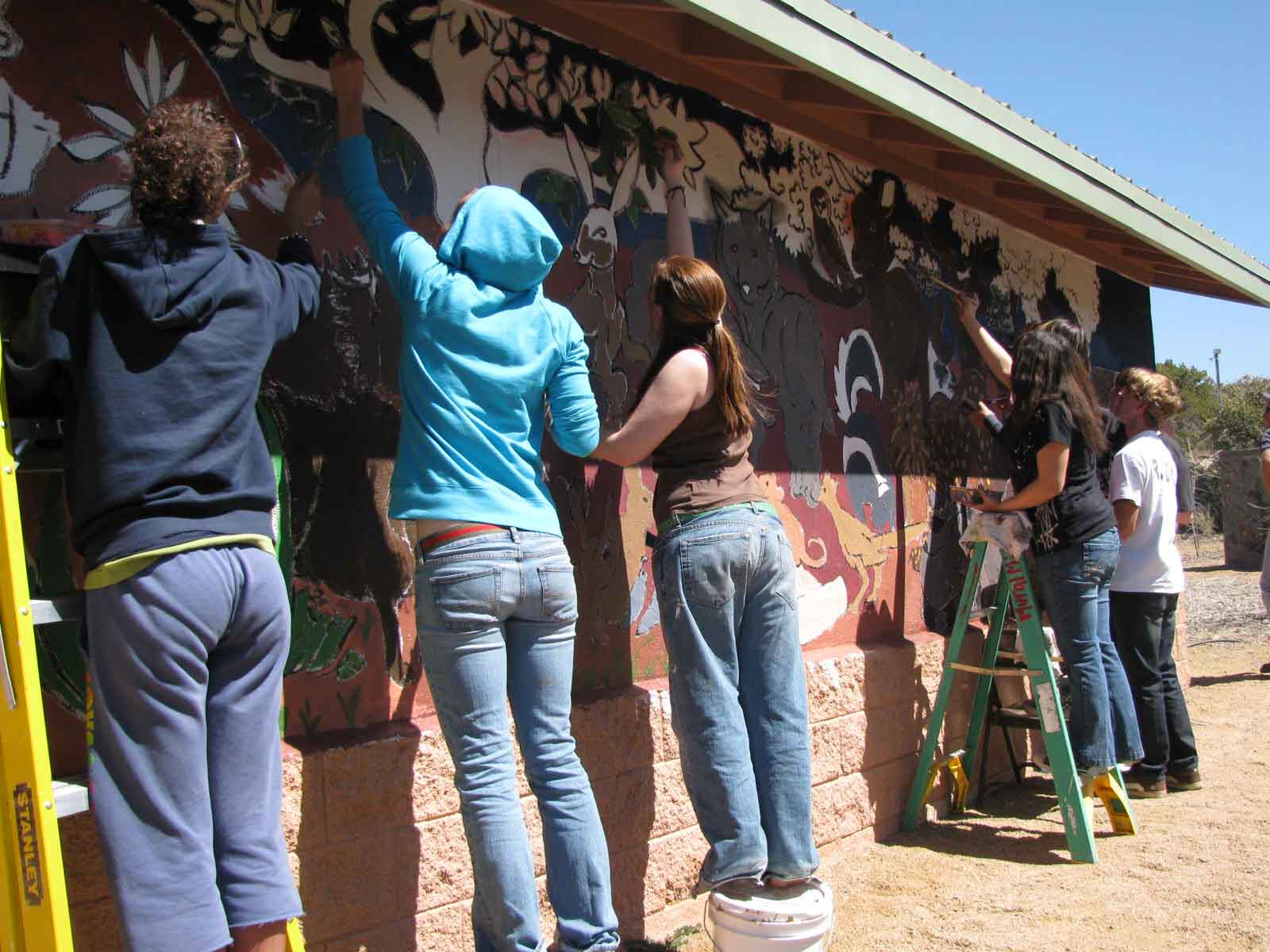 Mural Mice Philosophy
First and foremost, we care about community. We use murals as a tool to bring people together. As artists we want our talents to serve the greatest good, to inspire, beautify and empower one another to get involved in community. Our murals are an expression of what holds us together, a celebration of our uniqueness, our differences, our heritage and our vision for the future.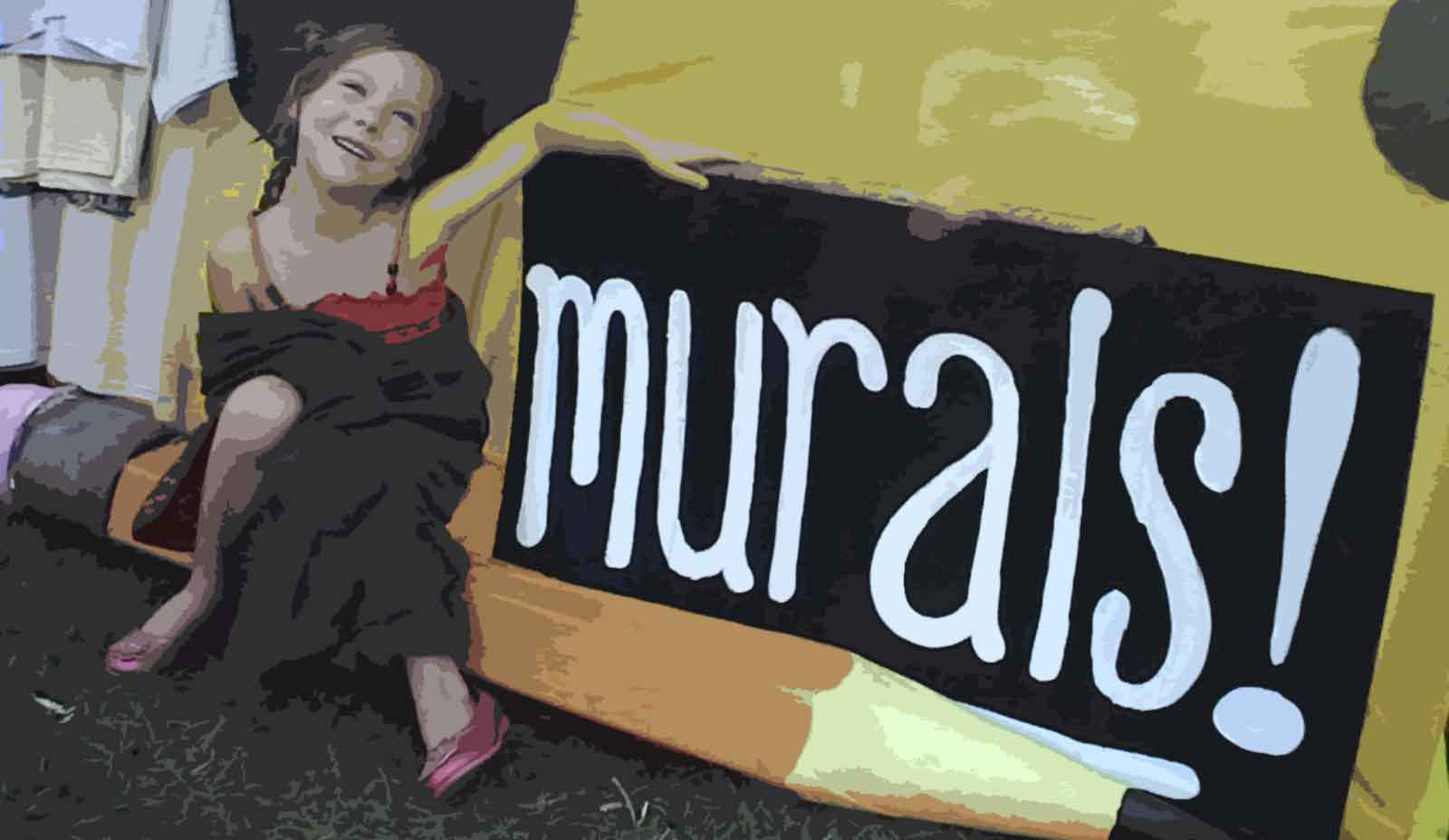 "Melting Point" 2012-Mesa, AZ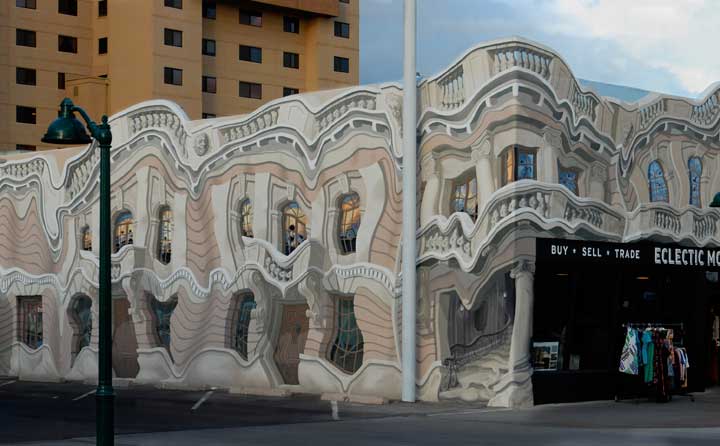 Artists- R.E. Wall and Margaret Dewar
"Arizona Artists Turn Up The Heat!"
Everyone knows summer in the Valley is hot. So hot, the buildings are melting! That is the theme of "Melting Point," a new mural on display at 220 W. Main St. in downtown Mesa. The image of a turn of the century, classic building covers the entire exterior of the store, dripping and sagging on its foundation. This new work is turning up the heat in downtown Mesa.