"Go On Green"- Miller Valley School, Prescott Az. 2010

Artists- R.E. Wall, Pamela Smith, Volunteers and Miller Valley School students.
Located at the intersection of Miller Valley Road and Iron Springs road in Prescott Arizona, Miller Valley School is a certified green friendly Eco School. They are the only school of their kind in the Prescott Unified School District. "Go on Green" was federally funded with a grant from the Safe Routes to School program and Prescott Alternative Transportation with help from local businesses. Prescott Highland Center advised the habitat mural that the children painted.
From beginning to end, the mural took 6 months, cost $5500 to place, and included over 500 citizens to accomplish it.
The mission was to gather as much feedback from the kids as possible about their local habitat, possibilities for sustainable living, ideas for how the town could make their routes to school safer, and what kinds of alternative transportations could be used to get to school. 380 children make up the student body at Miller Valley School. The Mural Mice walked them through the "mural process" which allows them to fully participate in building a mural from beginning to end. After 5 full days with all the children, Mural Mice R.E. Wall and Pamela J. Smith designed 8 choices for the mural. Each of the kids voted on the design they liked best and their recommendations were delivered to the school faculty where the final decision resided.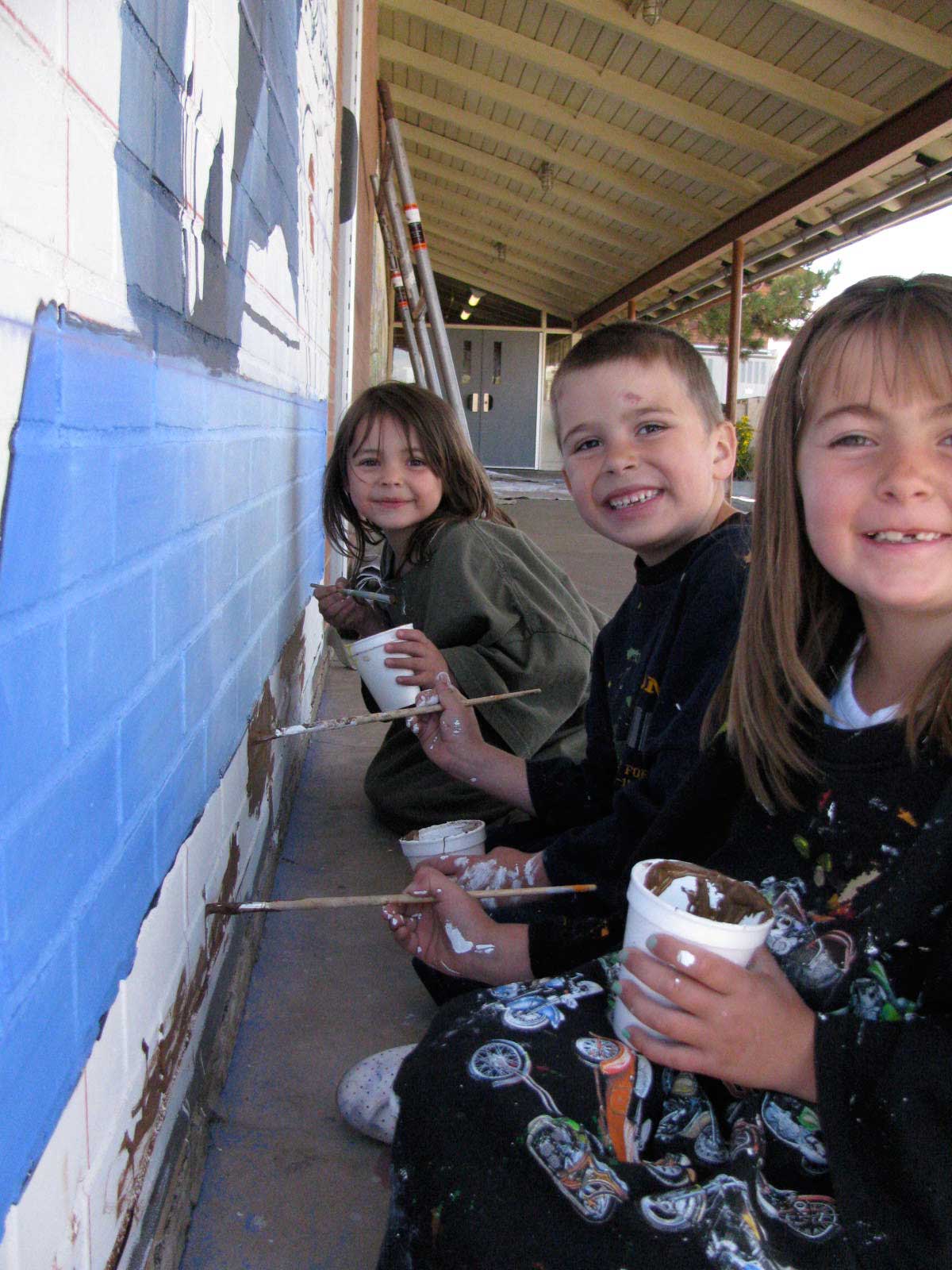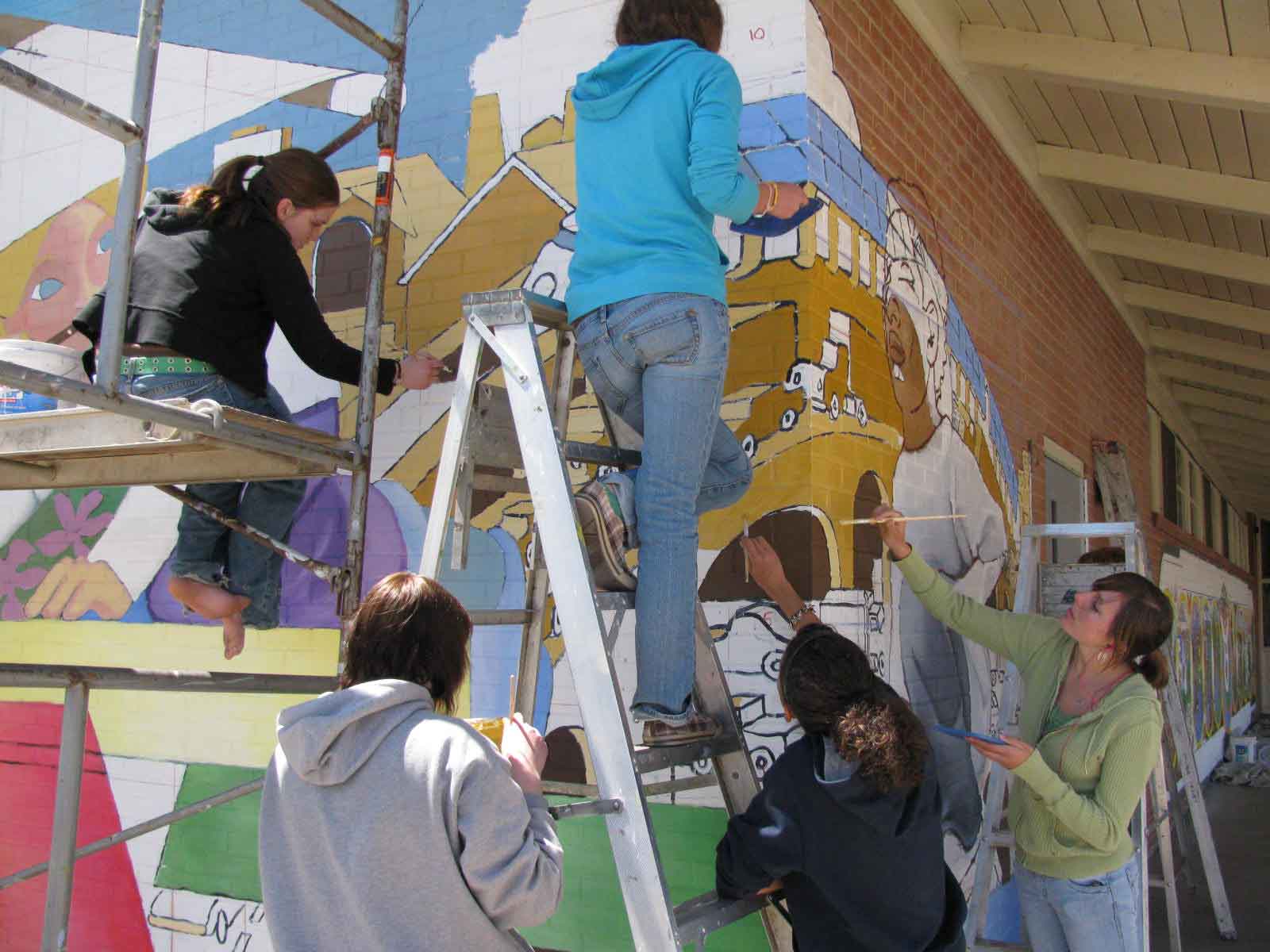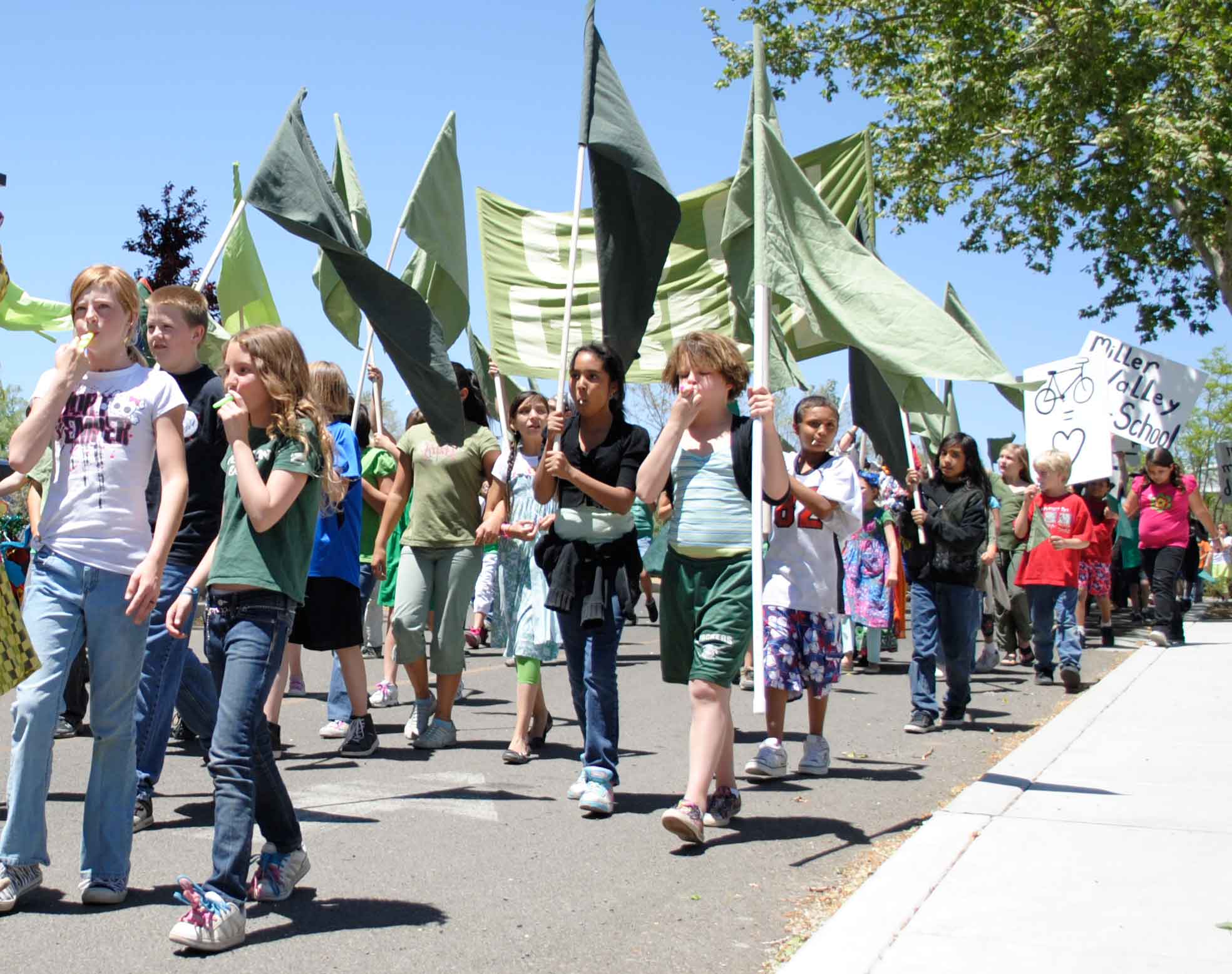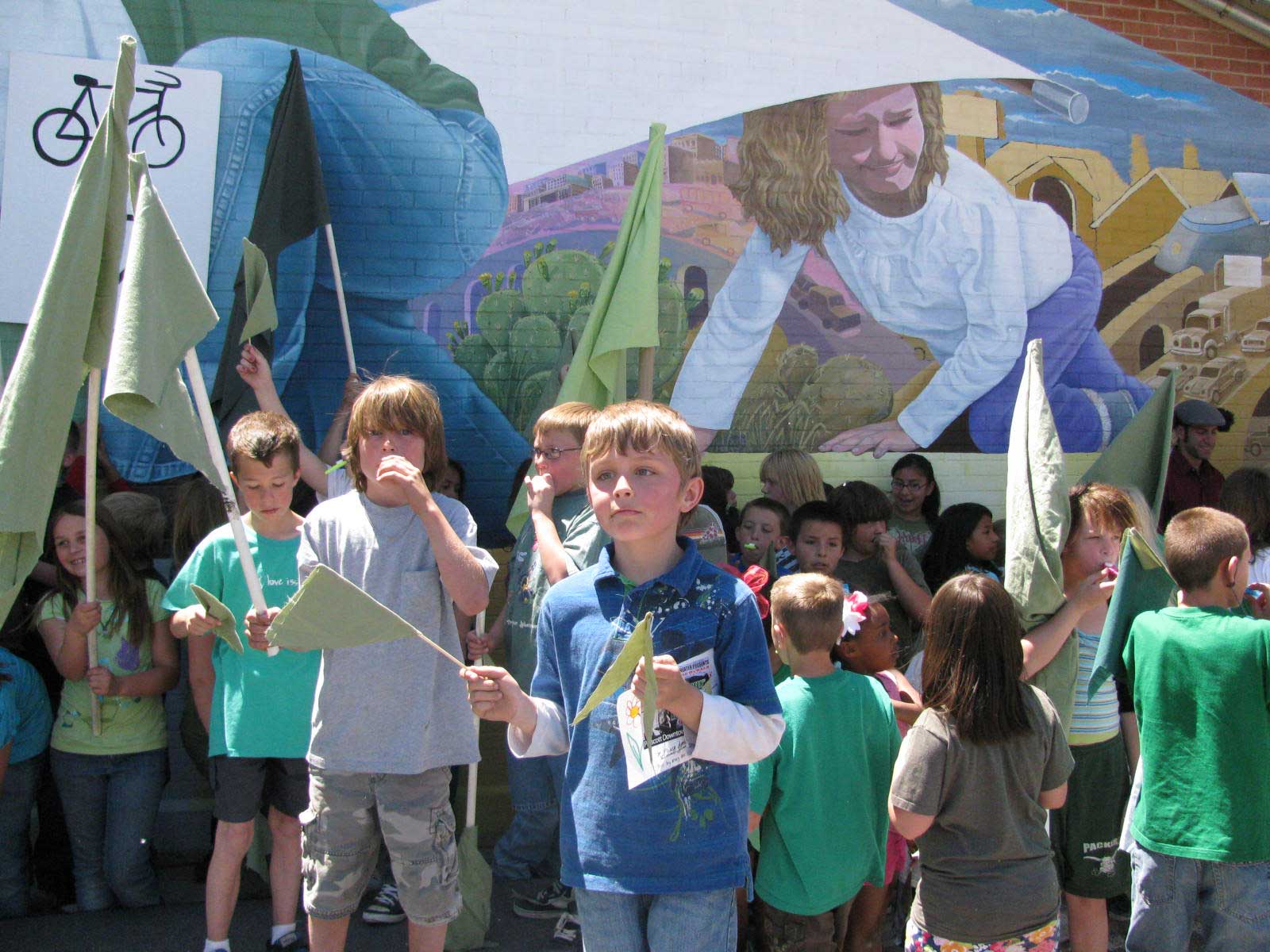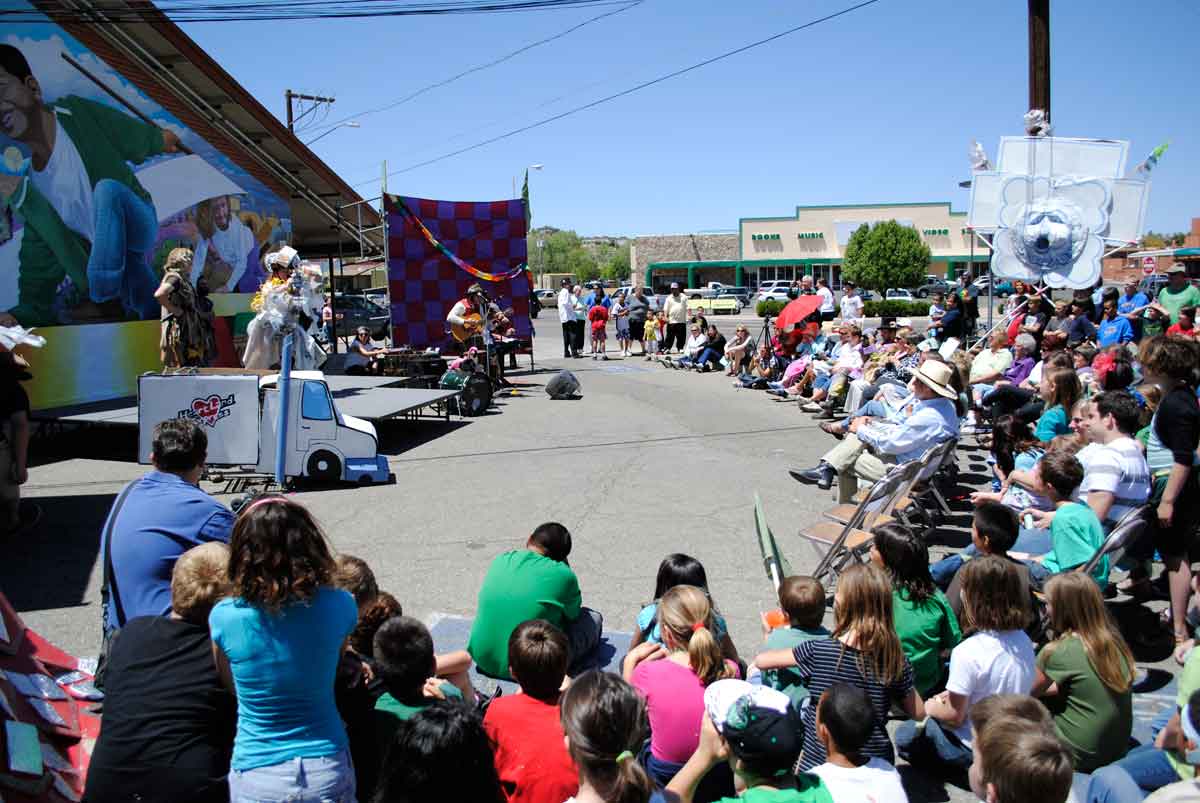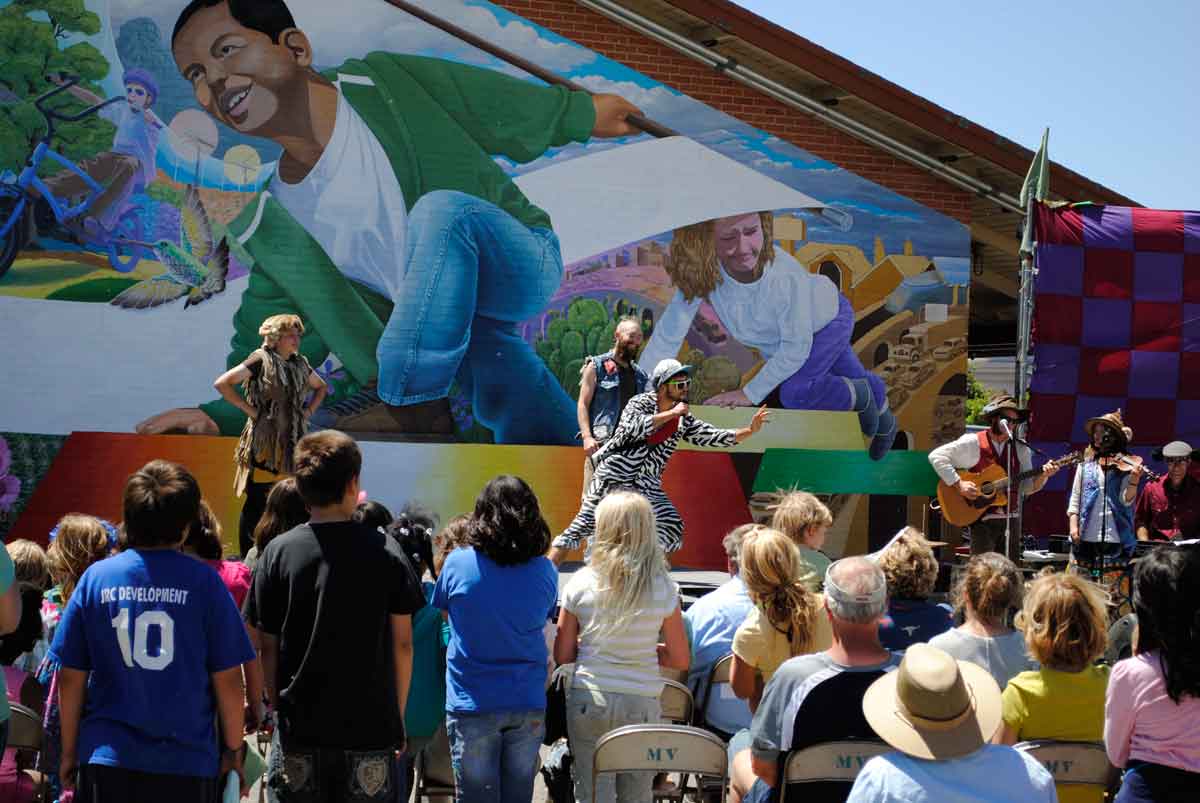 The mural drew International attention after Prescott Councilman Steve Blair put pressure on the school to lighten the skin of a Mexican American student in the mural.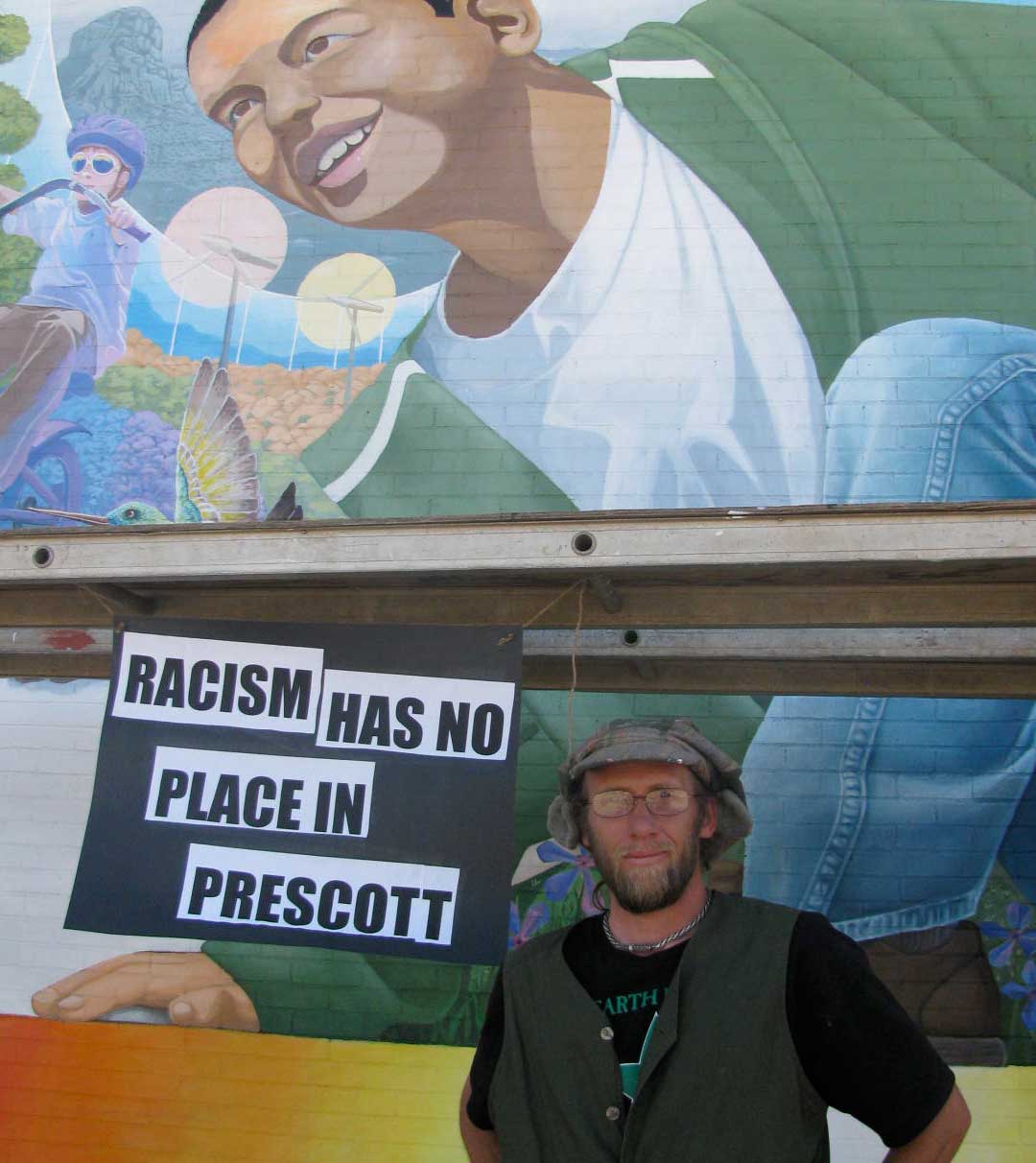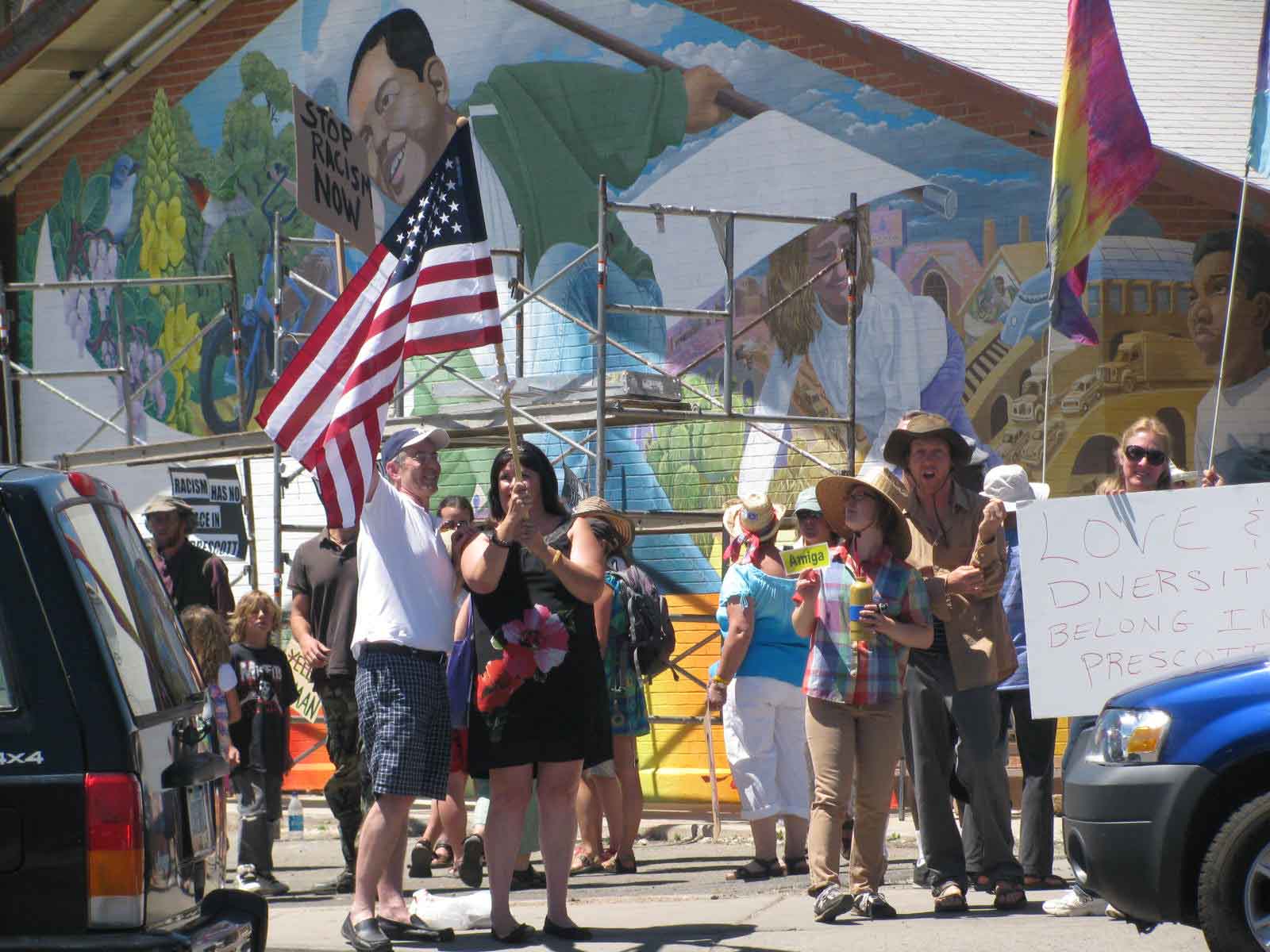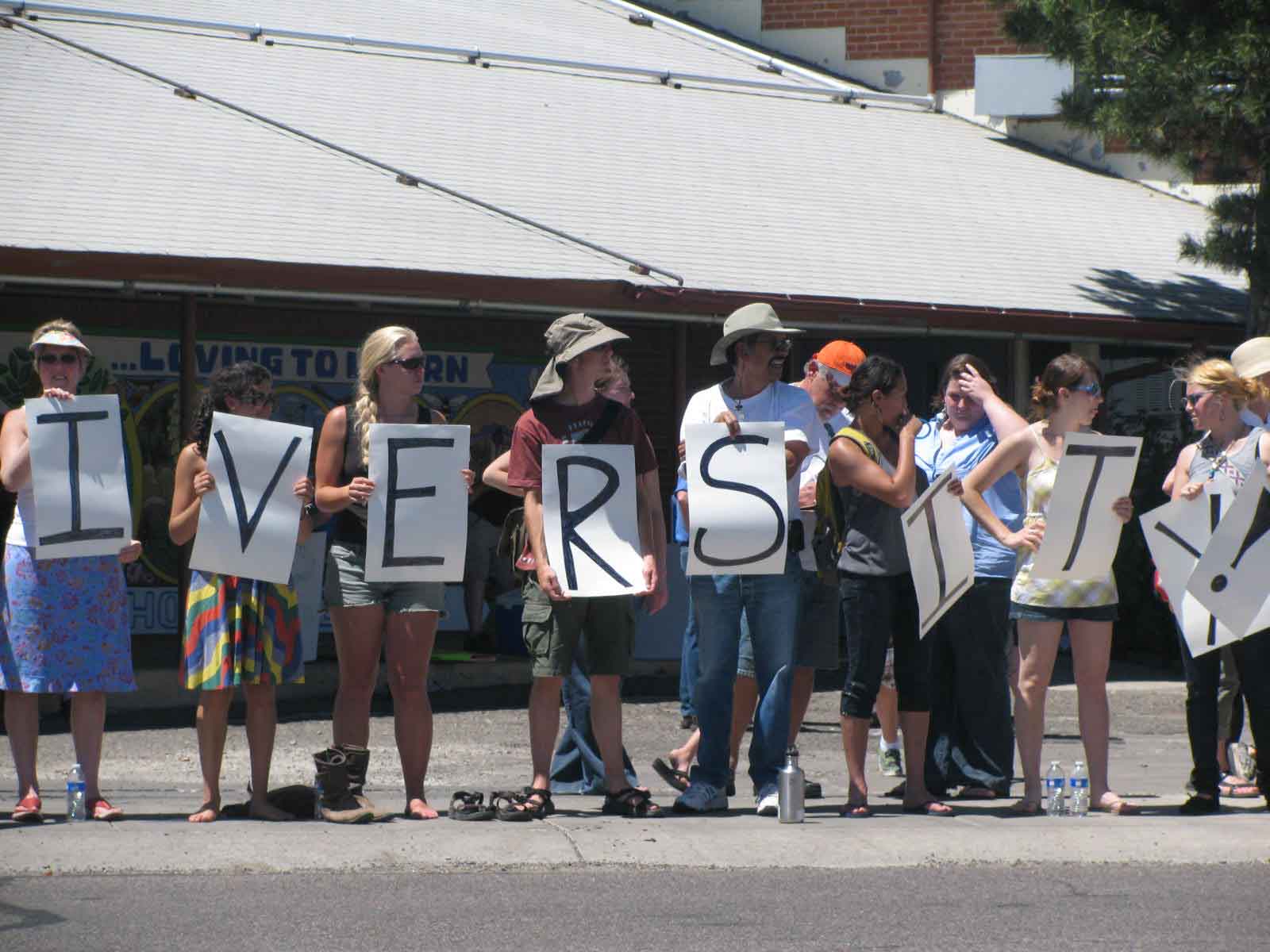 For More Information, Click here to visit our Press Room