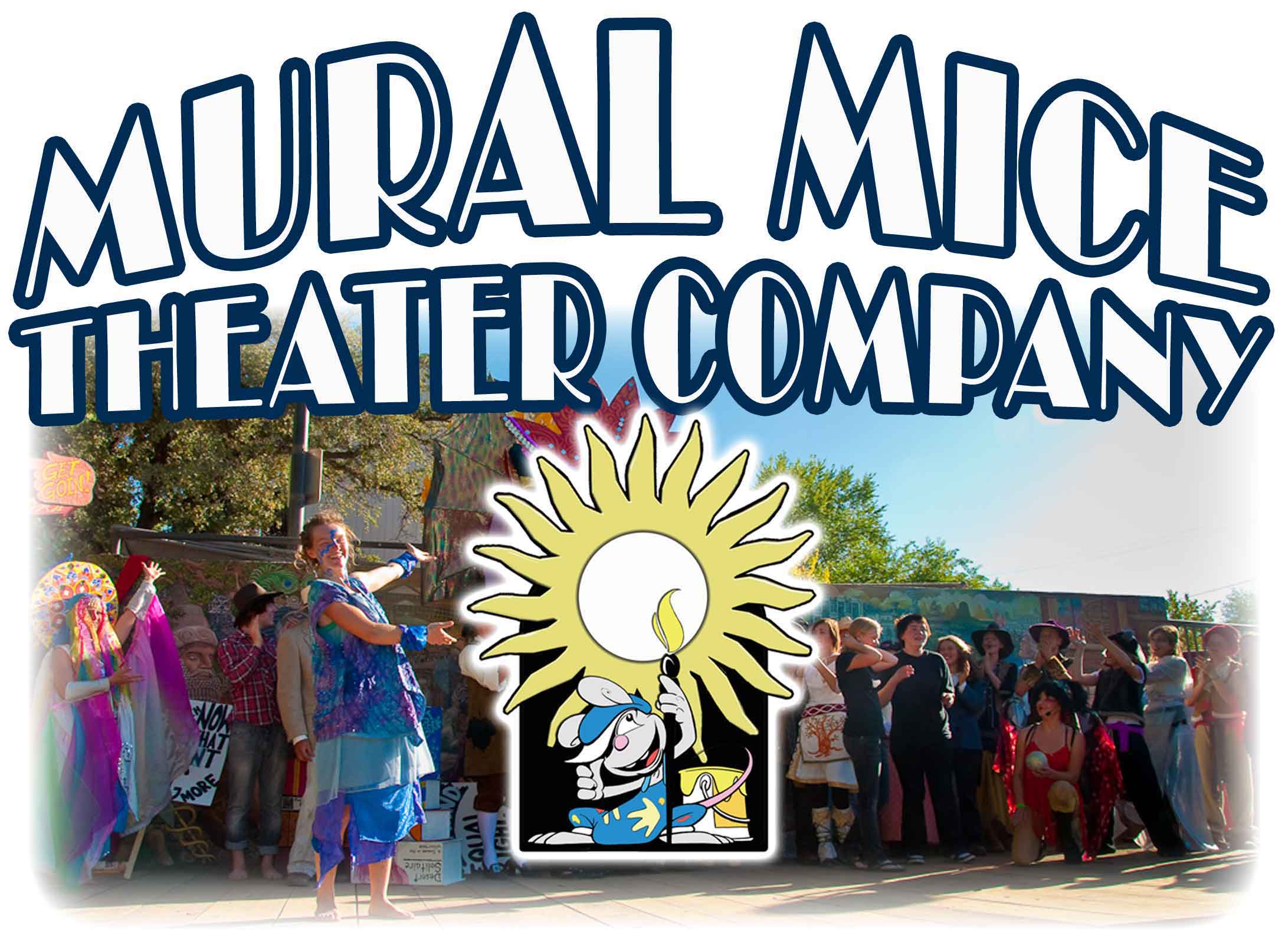 "The Biggest Little Show in Town"
The Mural Mice Theater Company is our most unique facet. Murals serve as an impressive backdrop for performance, creating a multidimensional experience. Characters jump off the wall to tell their tales, reenacting historic and fantastic events that bring the mural to life.
The Mural Mice Theater Company provides an opportunity for community members that are not visual artists to share their musical and performing talents. Many amateur and professional artists of all ages share the Mural Mice stage.
Each performance is composed for a Mural Mice event. Because the murals are located on outdoor walls, the Mice build stages out of urban settings, transforming parking garages into puppet stages, back alleyways and creek beds into venues. All the world is a stage to the Mice.
Cast of Characters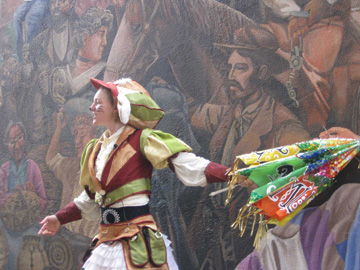 Rather Longtail
Rather Longtail is the narrator of all Mural Mice murals. Played by Margaret Dewar, Longtails fanciful tales guide audiences through the complicated history embedded within each mural. While her origin is unknown, she seems to travel through time and space bringing joy and knowledge to all.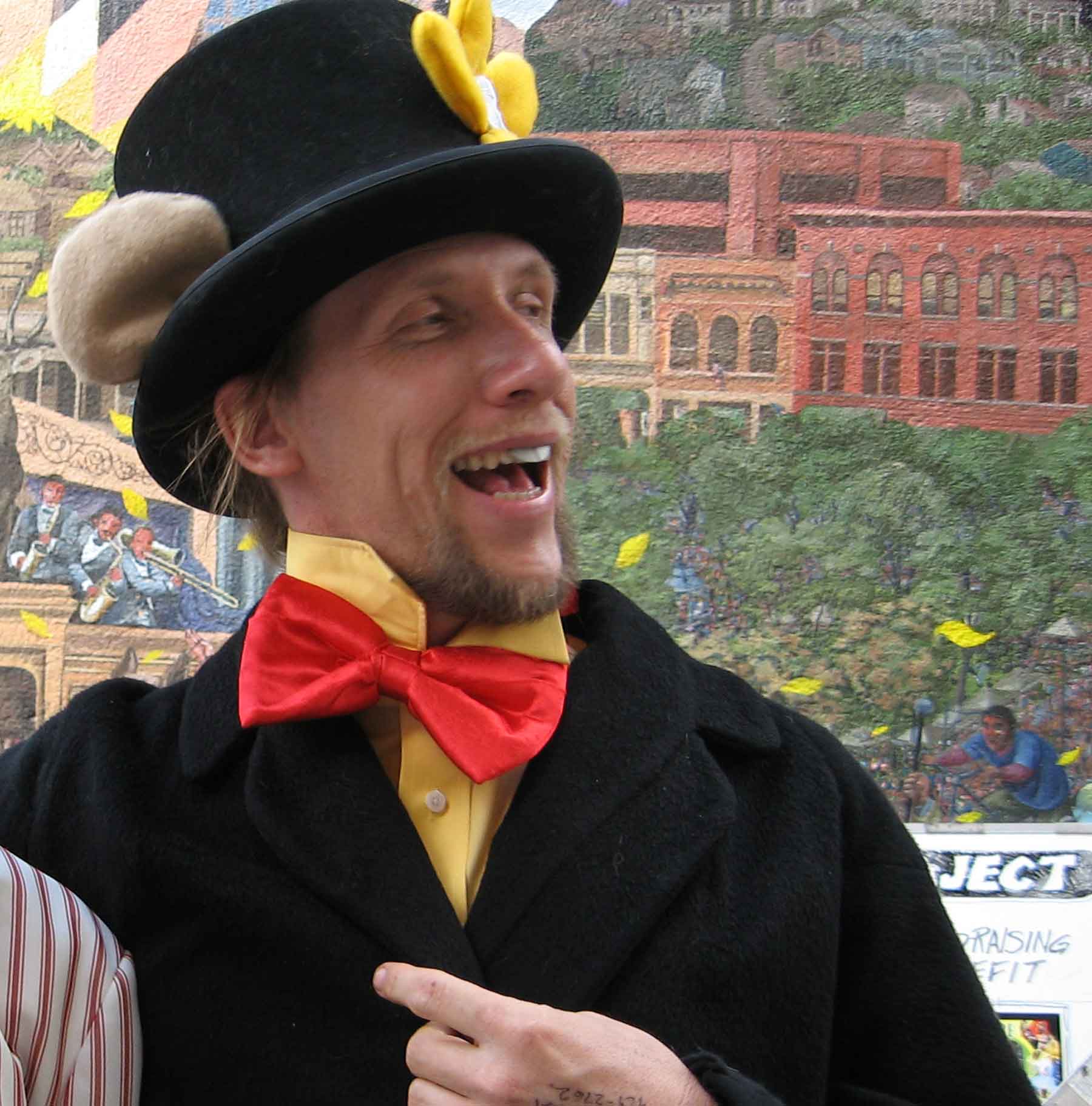 Mayor Maynot
Mayor Maynot, played by R.E. Wall, is the official mayor of all Mural Mice murals. His statemanship and vision sanctify the mural movement wherever he goes. He is a noted doctor of murology. He is a passionate advocate for community artocracy and a mentor to all aspiring Mural Mice.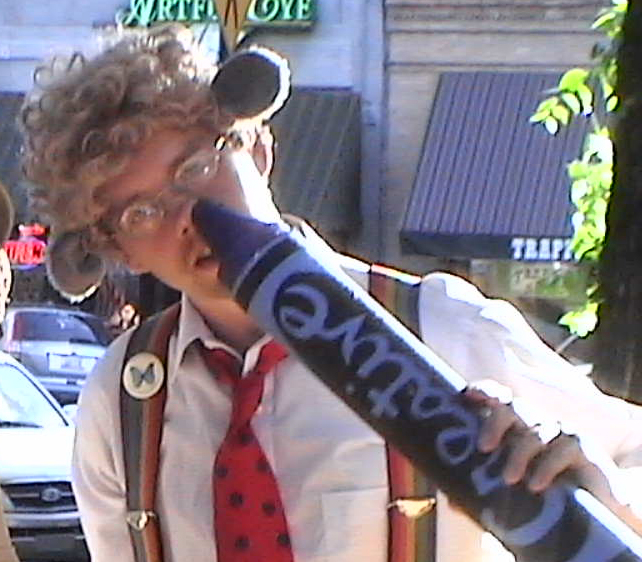 Chester Cheddergedder
Cheddergedder is a reporter with I On The Mice news. He is a graduate of the Wanna Crunkit School of Journalism. His noted reporting style has revolutionized mouse media. This award winning journalist covered the historic Granite Creek Mosaic Bench controversy in 2011 as well as the virally sensational Miller Valley Mural controversy in 2010. He is currently wandering the state of Arizona in his cheese wedge Winebego sloothing for the next big story.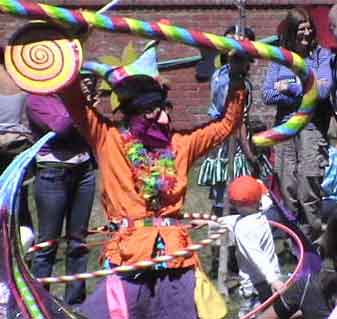 Sugar Shaman
Hailing from the sugar coated mountains of Sucatan, the Sugar Shaman delivers sweet goodness to children around the world. The Shaman, played by Cory Brunner, often appears to children at mural events. Drawing his strength from a candy coated kettle, Sugar Shaman leads parades, blesses each mural project with his shaman drum, and casts out candy to all Mural Mice.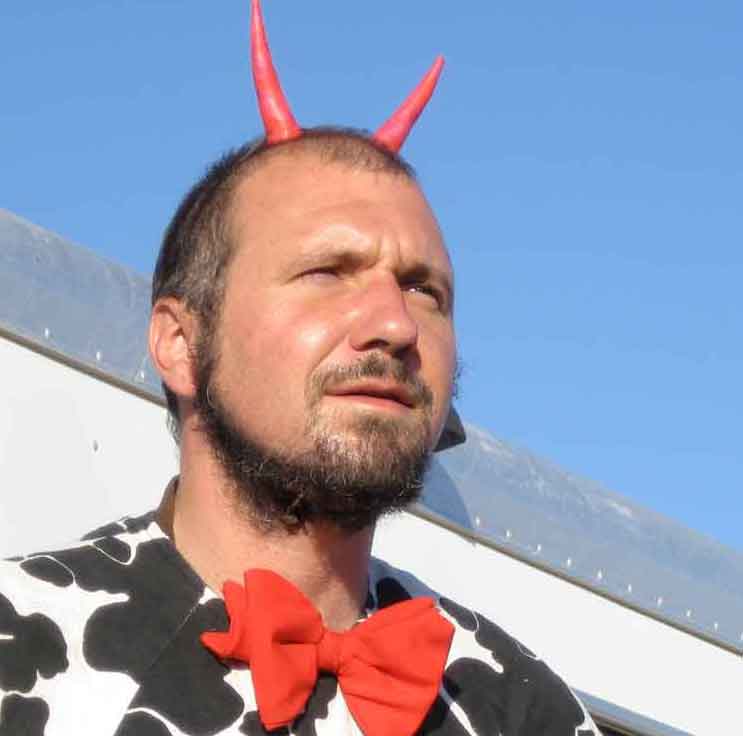 Roscow Bartholomeow Devil Cow the 7th
One of Prescott's "Old Boy's" club, Roscow Bartholomeow Devil Cow, played by Tom Von Deck, is a 7th generation rodeo steer and the agitator of all Mural Mice efforts.Devil Cow was born in Prescott Arizona. He served in several branches of the military during the 1960's. After returning to Prescott, he joined "Prescott's Oldest Rodeo", where he entertains annually in the steer roping competition. Cowboy poet Gail Gardner wrote about his exploits in his poem "Sierry Peaks" or "Tying a knot in the Devils Tail". He first appeared to the Mural Mice during the "Art For All" mural dedication in 2007. There, he attempted to erase the mural for the good of Prescott. His efforts were foiled when a group of young Mural Mice artists stood in opposition to him. He appeared once again with a group of "Unherdable Horribles" at the 2011 best fest. Today, he is actively running as a write in candidate for Prescott City Council.
Prescott Arizona's annual "Worlds Oldest Rodeo" features a steer wrangling competition. This 1982 footage spotlights a few of that years best moments in the ring with the cowpokes.