The Next Adventure Mural at Thomas School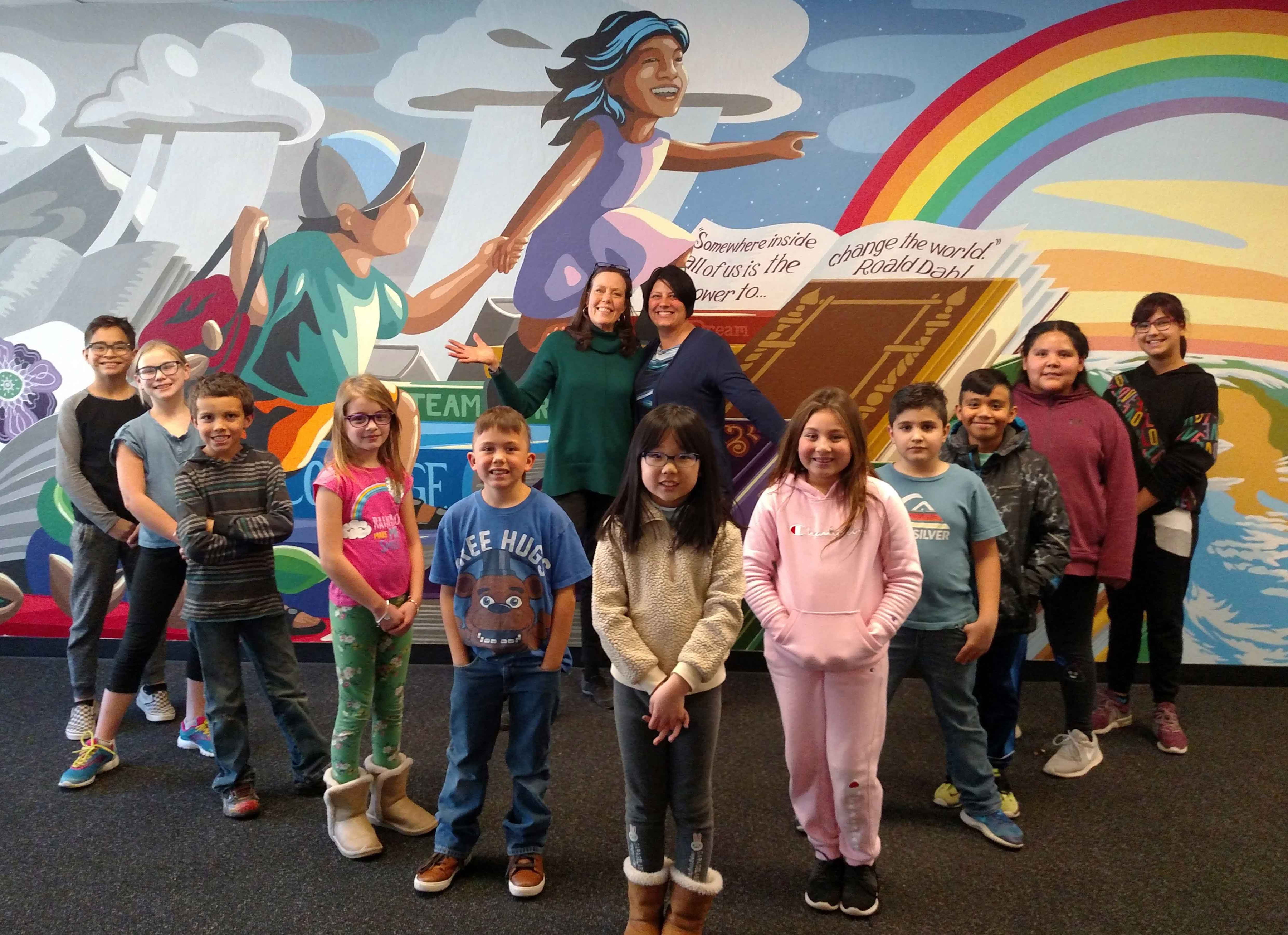 In the Winter of 2019, Thomas Elementary School Principle Ginni Biggs and Viola Award winning art teacher Kathy Marron embarked on the second phase of an ongoing mural project at their school. This time, they selected a Creative Council of students to develop the content of the mural. The Council was made up of 11 students from first to fifth grades. Their job was to visualize, design, and work out the problems related to the conceptual designs. They would then allow the rest of the school to democratically elect from three proposed designs. Artists from Mural Mice Universal would then lead over 400 students through the painting process. The rest of the story is history in the making. Read More
Downtown Phoenix Fry's Store Unveils MMU Mural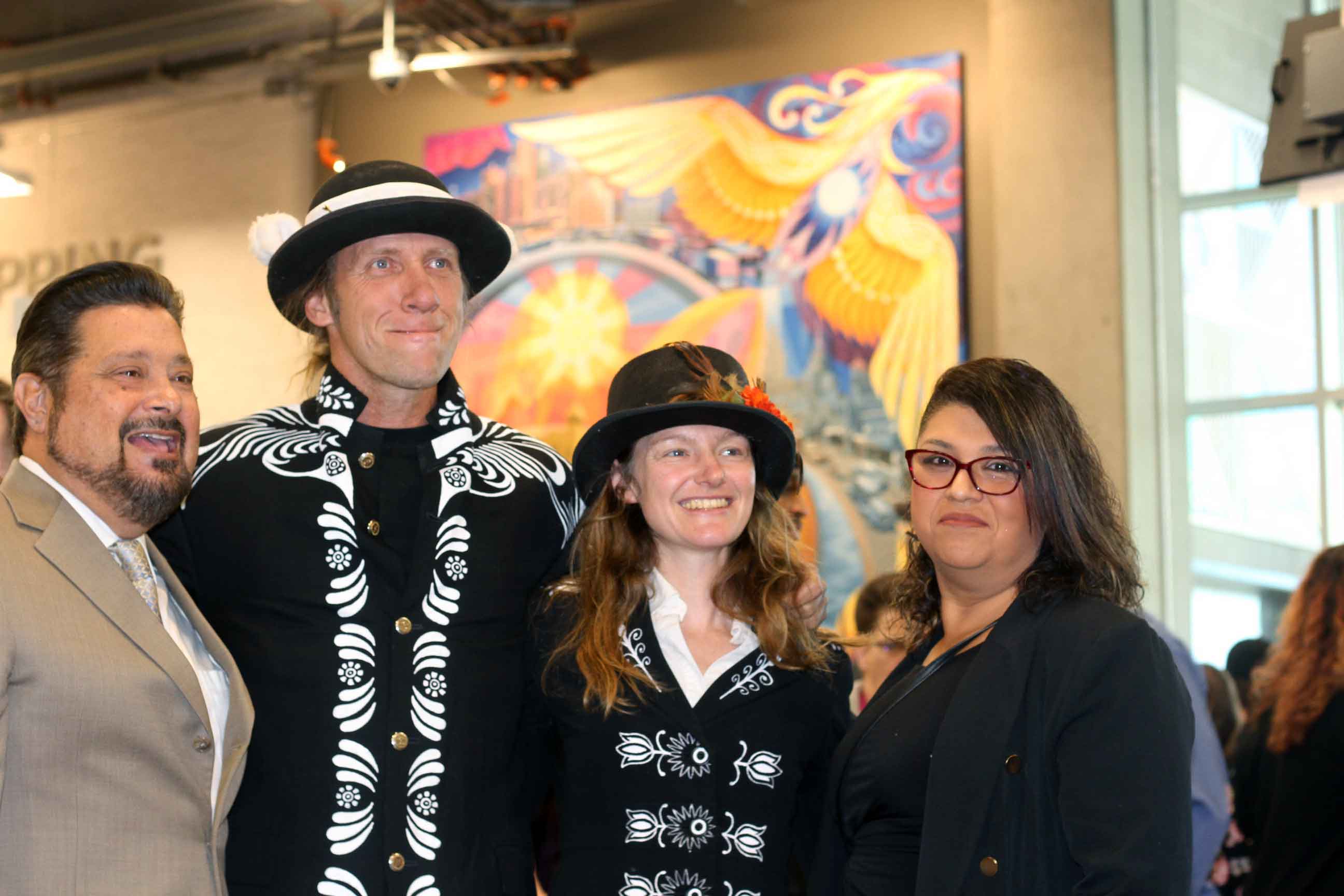 Mural Mice R.E. Wall and Margaret Dewar pose with Phoenix city council people Michael Nowakowski and Betty Guardado at the opening of the downtown Phoenix Fry's store October 23rd, 2019
Garden of Grace Mural Unveiling

Shepherd of the Hills Lutheran Church is thrilled to unveil a new mural by Mural Mice Universal.
On Sunday May 23rd, 2021 from 4:00pm to 6:00pm, we are going to open our doors to the general public.
The artists will be on hand.
In addition, we have gathered art from members of our community here at Shepherd of the Hills on the themes found in the mural.
Come and see their creative talents also!
The entrance into the show will be through the silver double doors on the front side of the church.
Masks are mandatory and we ask everyone to respect distancing. Free Admission.
1601 North San Francisco Street, Flagstaff, AZ 86001
Spring Mural Blossoms at Iron Key Studio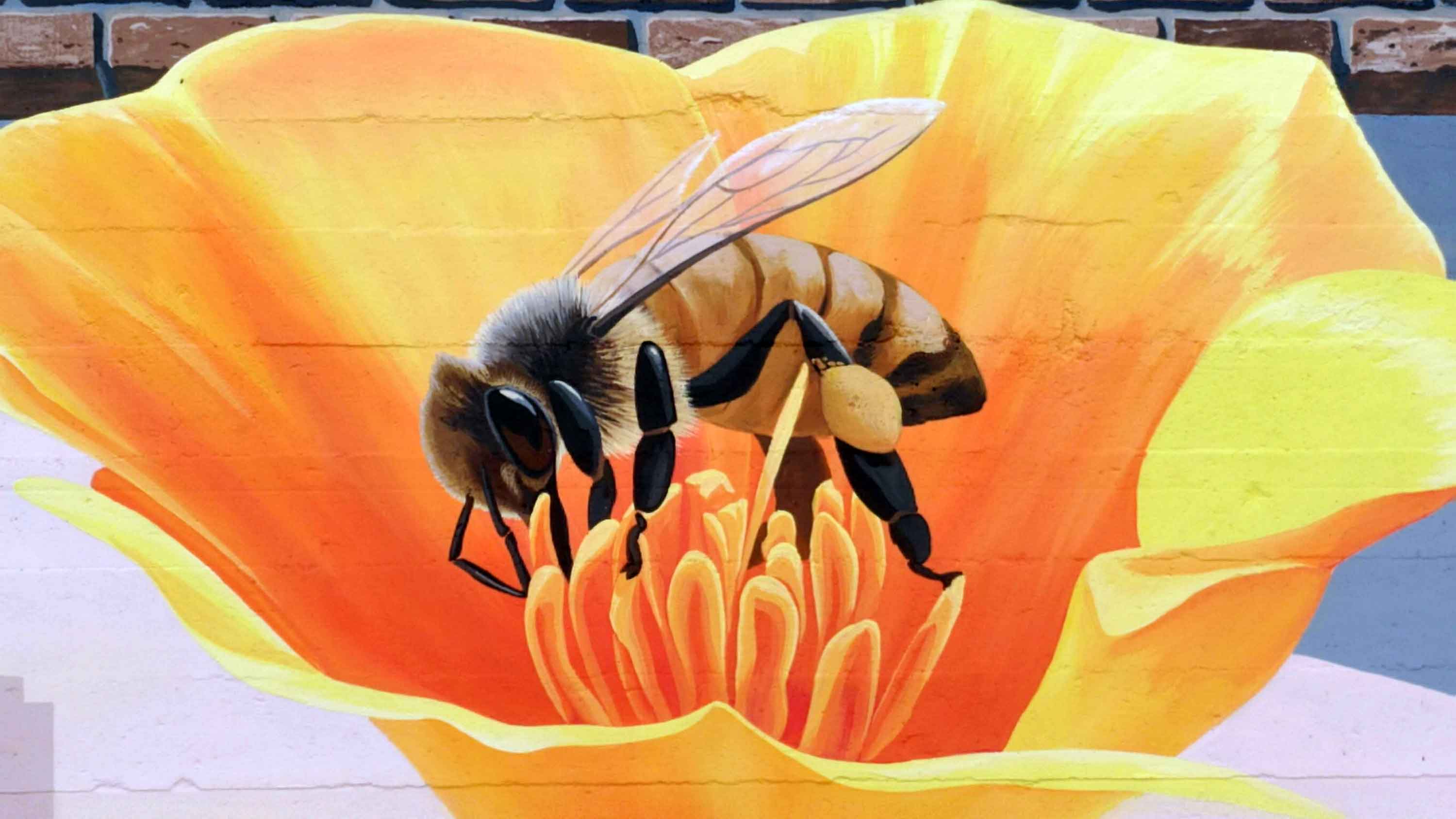 Mural Mice Universal proudly unveils the Damage Undone! The mural is located at Iron Key Studios in downtown Peoria, Az. After working closely with Peoria Flex Academy students, Mural Mice artists R.E. Wall and Margaret Dewar dedicated it on March 20th, Spring Equinox 2020. While the desert was blooming, a global pandemic was brewing. The project was funded by Peoria public art philanthropist Thomas Gyder. Thank you to the good folks at Iron Key Studio and Chris Lucidi for their amazing support for the project. View Details
East Flagstaff Library Welcomes Two New Murals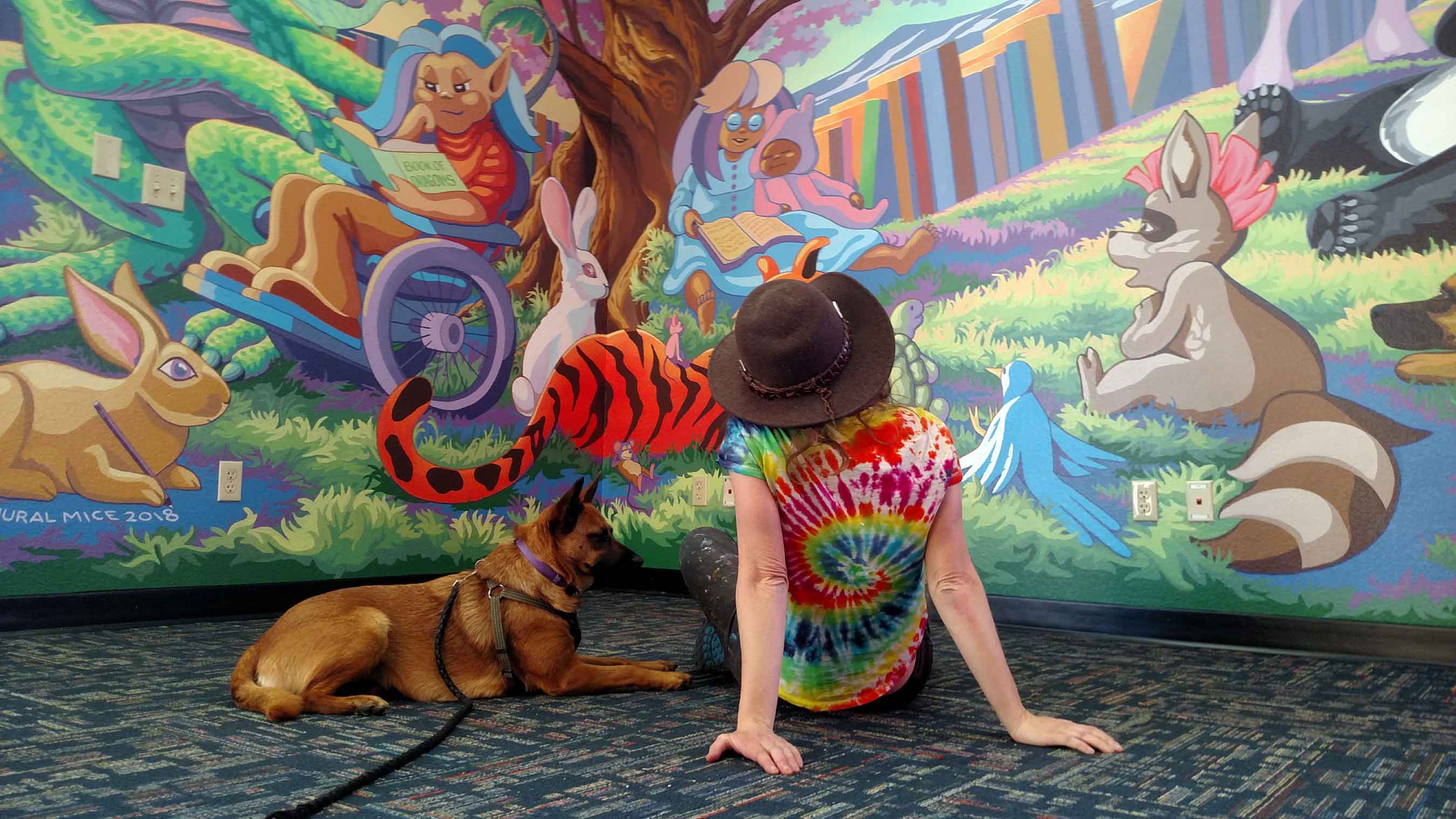 The Magical Mystery Murals are revealed and now on permanent display
at the East Flagstaff Community Library (EFCL).

The mural project is the brainchild of Branch Supervisor Michele Brosseau. Her vision
for two murals in the newly refurbished Teen and Children's Rooms has been a welcome
addition to the library. (Read More)
Water Conservation Mural Dedication
Flagstaff teens are hosting a community event, where they will unveil a youth-designed mural that illuminates threats to water in the Southwest and shares stories of environmental injustice, community resistance, and hope. Their powerful work of public art advocates for the protection of our region and envisions a future of water justice on the Colorado Plateau.
Celebration Event will take place Wed. October 24, 2018 4:00-6:00 p.m.
at Grand Canyon Spirits Store- 982 N Ft. Valley Road, Flagstaff, AZ 86001
Beehive Collective, Flag High, and Grand Canyon Trust Team Up with Mural Mice for Water Justice Mural

A banner reads, "Water is Life" across the upper right corner of the new mural at the Grand Canyon Spirits Store on North Humphrey street in Flagstaff. Students from Flagstaff High School are composing a tale about water justice on the Colorado Plateau. The project is a partnership led by the Grand Canyon Trust, Beehive Design Collective, Mural Mice Universal and the Flagstaff High School Art Program. Read On
Flagstaff Mayor Unveils Community Reflections Mural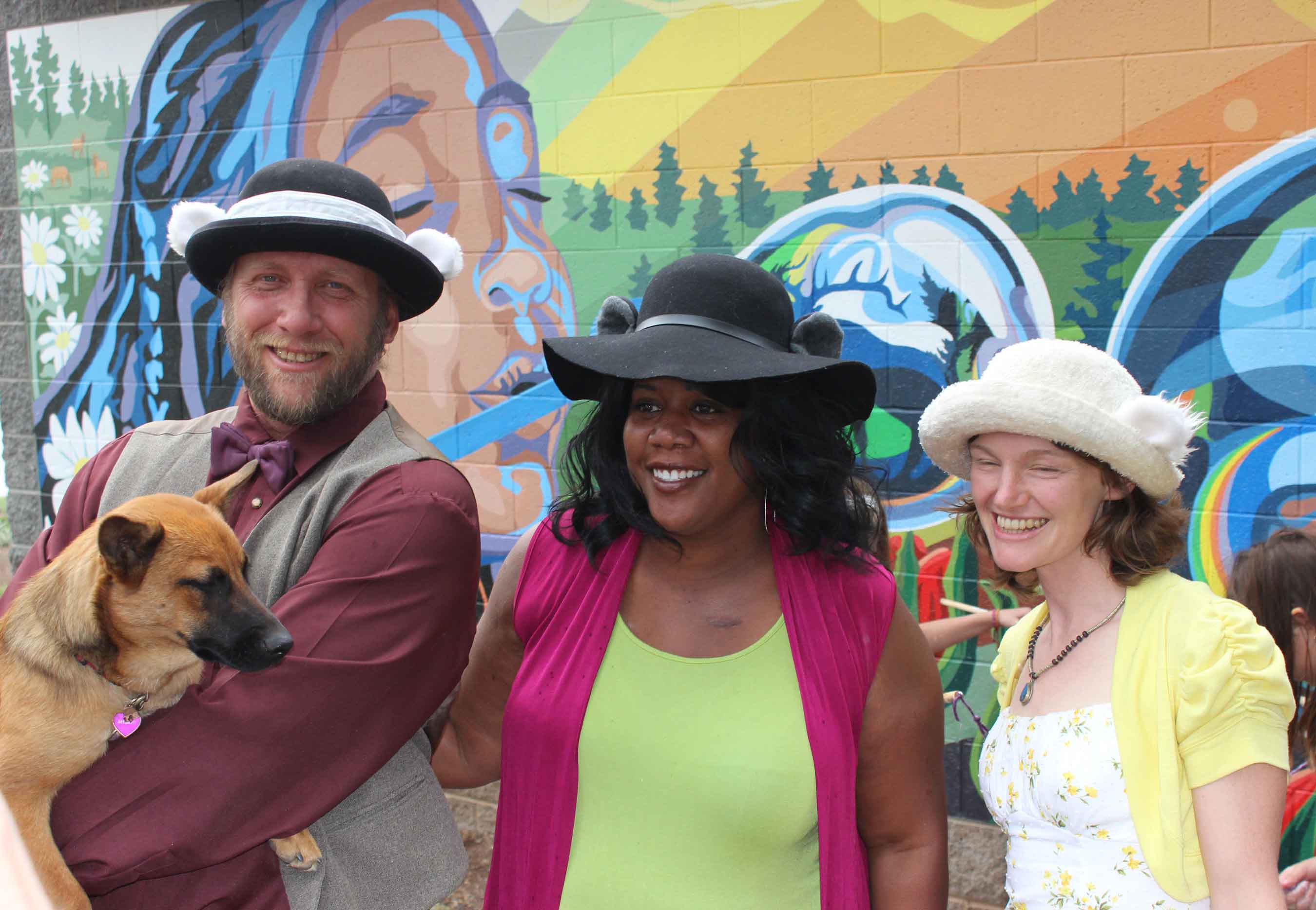 Flagstaff Mayor Coral Evans and an entourage of city dignitaries helped to unveil the "Community Reflections" mural at Bushmaster Park. Local musical legend Tony Norris and friends performed for a jubilant crowd of bubble blowing children and public art aficionado's. Mural Mice Universal artists R.E. Wall and Margaret Dewar hosted the event. Click here to see and learn more.
Flag Pride Mural Graces Orpheum Theater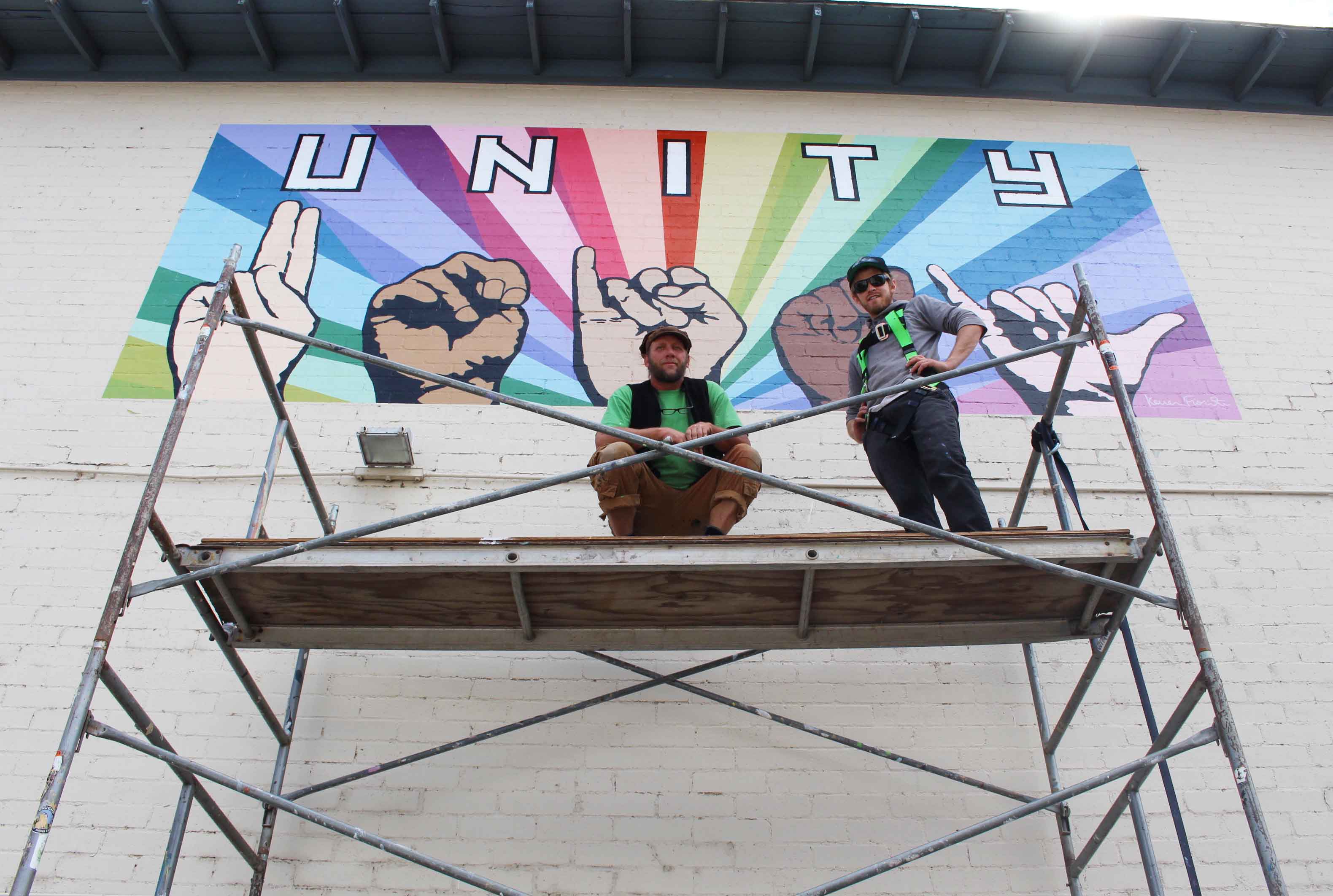 The Unity Mural was designed by artist and activist Karen Fiorito and painted by Flag artists Sky Black and R.E. Wall. The UNITY mural displays the colors of diversity along with the word UNITY in English and American Sign Language. The mural was funded by Flagstaff Pride and Together We Will. Both organizations work to celebrate and increase acceptance and awareness of the lesbian, gay, bisexual and transgender (LGBTQ) community of Flagstaff and Northern Arizona. A Mural Dedication will be held on Saturday October 6th, 2018 at the historical Orpheum Theater during their annual Coming Out Drag Show. Read more about the project here and here.
Page 1 of 3