Mousefest Your Dreams!
Welcome to the home of the Mural Mice
We are happy to share our art and our experience in building community murals and theater.
Ask us how you can get involved in the next big Mural Mice adventure.
Take a closer look at some of our work with a virtual mural tour.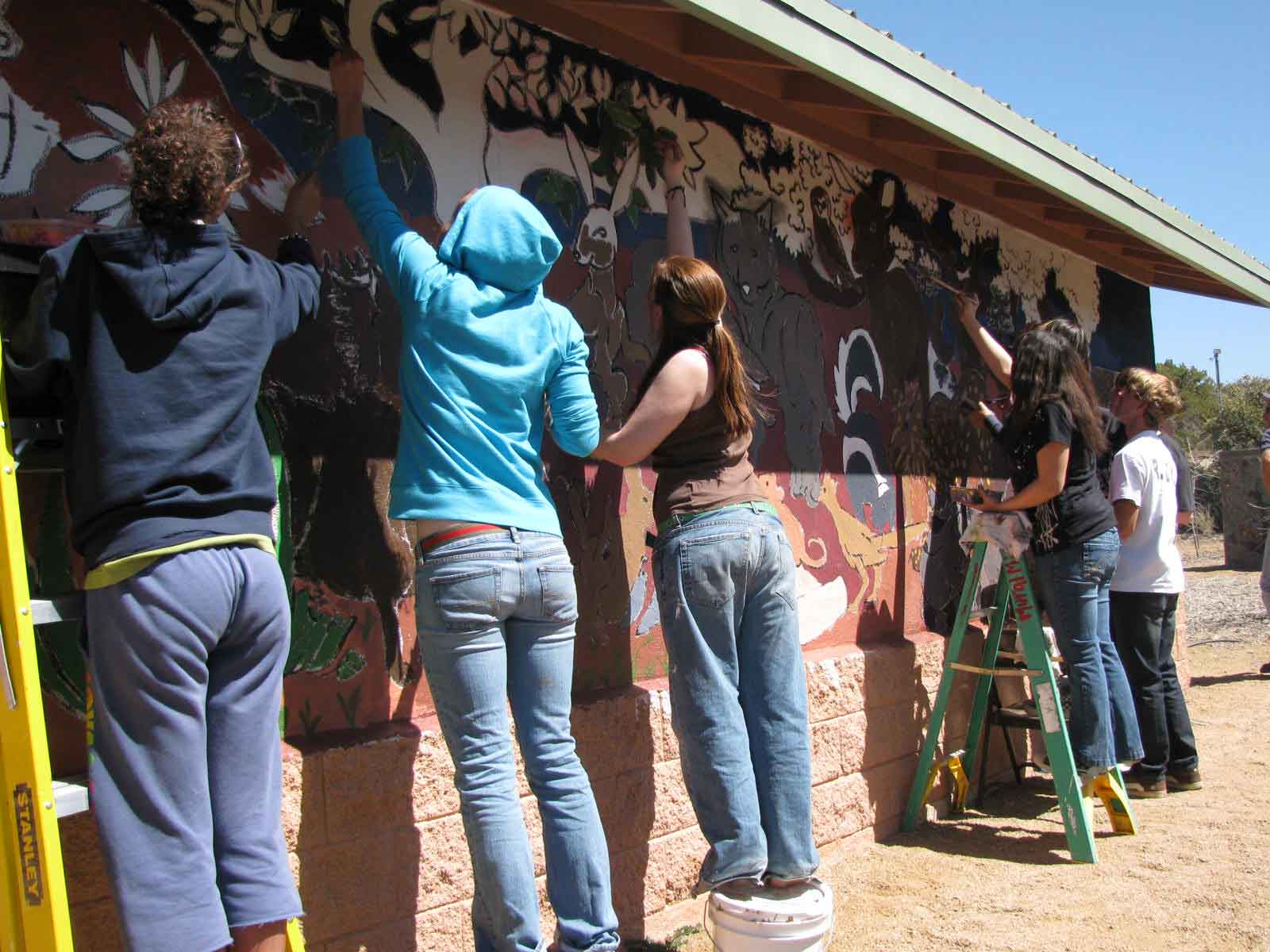 Mural Mice Philosophy
First and foremost, we care about community. We use murals as a tool to bring people together. As artists we want our talents to serve the greatest good, to inspire, beautify and empower one another to get involved in community. Our murals are an expression of what holds us together, a celebration of our uniqueness, our differences, our heritage and our vision for the future.