Mice Open Window to Flagstaff History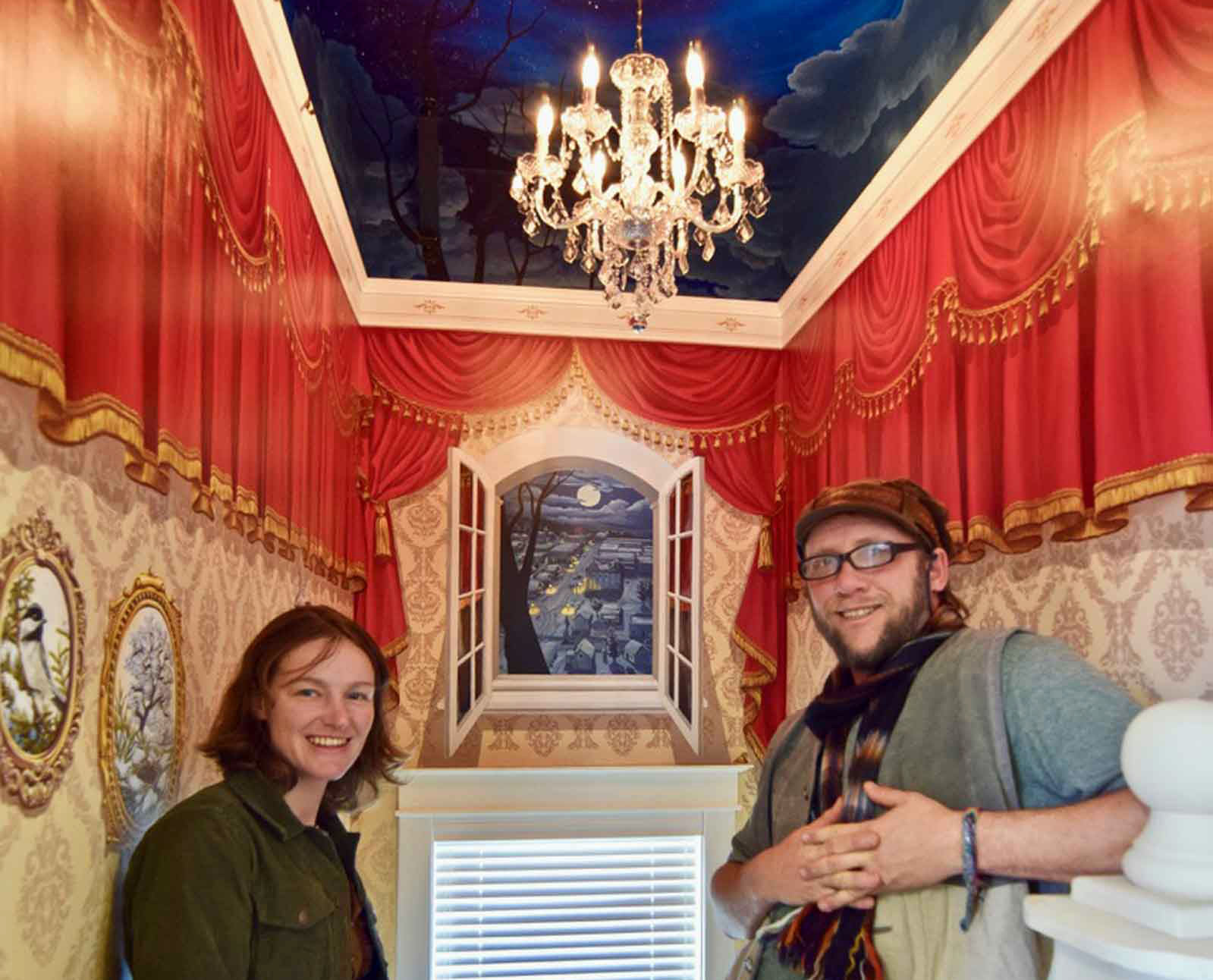 Mural Mice artists R.E. Wall and Margaret Dewar had been painting a mural in the Flagstaff Convention & Visitors Bureau, A.K.A. the Milligan House, for two months. The vision for the mural called for resident ghost Mabel Milligan to head upstairs to her chambers. An unusual gallery greets her at the top of the stairs where a window to January 1st 1916 has been left open. Because of all the paranormal energy afoot; the roof was removed to reflect eternity in the form of stars above.
With Marketing Director Trace Ward at the helm and CVB staff gently stepping through the mess on the steps, the Mice took the house ghost vision to the next level, making it the newest attraction for the Flagstaff Haunted Places tour. Located on 323 W. Aspen Ave.