"Route 66" Mural Overview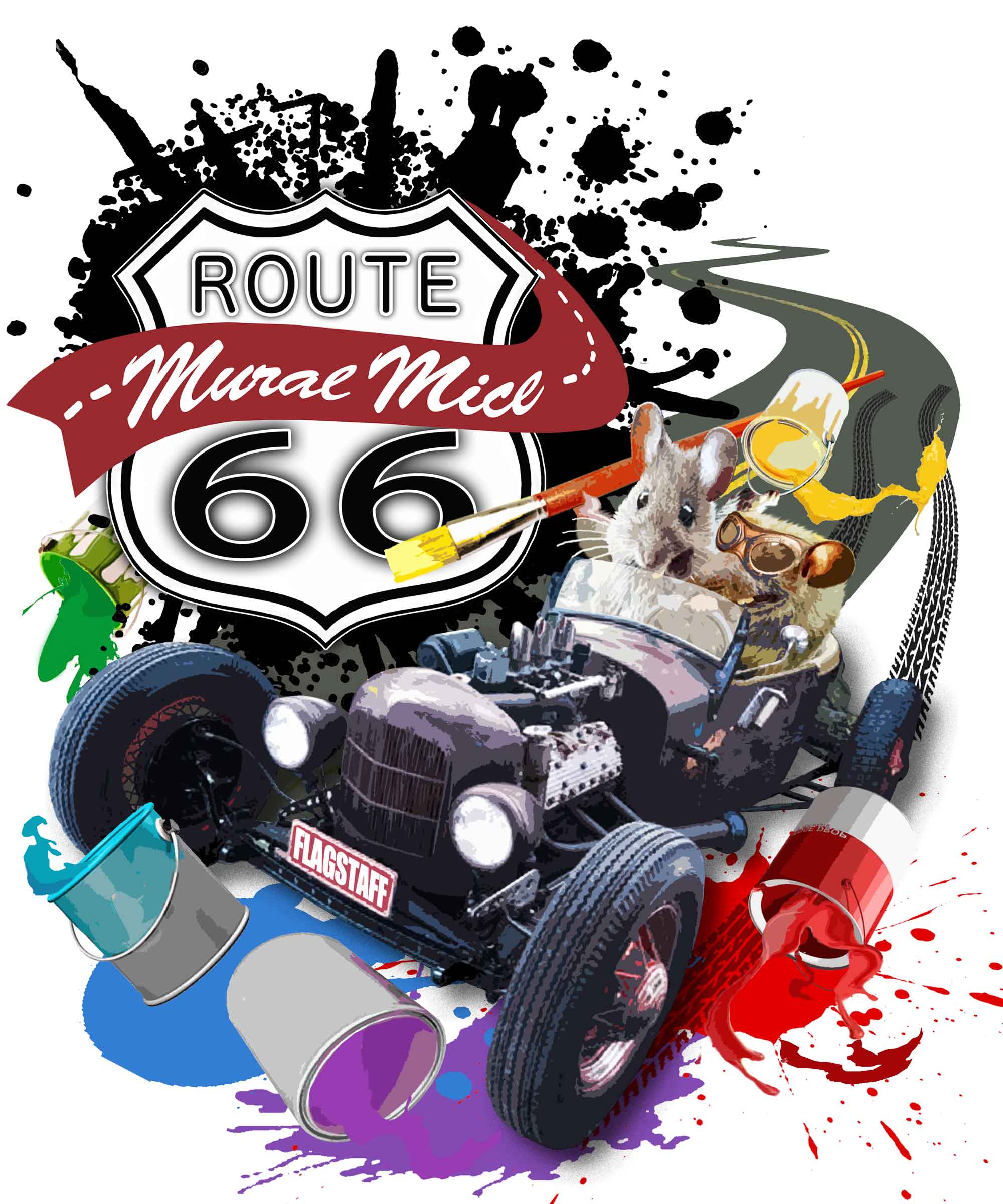 Flagstaff Arizona is getting a Mural Mice Mousterpiece. The newest mural entitled the "Phoenix Avenue Route 66 Mural" is under construction throughout the summer of 2013. Its located on the south side of the Lumberyard Brewery at 5 South San Francisco street. The project is being commissioned by the Flagstaff Beautification and Public Art Commission BPAC with bed, board, and booze BBB tax funds.
Responding to a Call to Artists in November 2012, Mural Mice R.E. Wall and Margaret Dewar set to task designing this 2000 square foot mural.
Painting began on May 18th, 2013 with a fantastic Kick Start Paint Party. Local merchants generously donated food and time. Musician Brian White organized a band calling themselves Viola and the Brakemen to play on the corner and make the event extra special. The community was invited to place the first layers of the design onto the wall and sixty people gave up their Saturday to help make this happen. The following week, eighteen students from Forest Pines Middle School and a dozen community service reps from the Murdock Community Center helped to fill the entire wall with color.
Picture Gallery