Kindness Revolution Mural 2015-Flagstaff Az.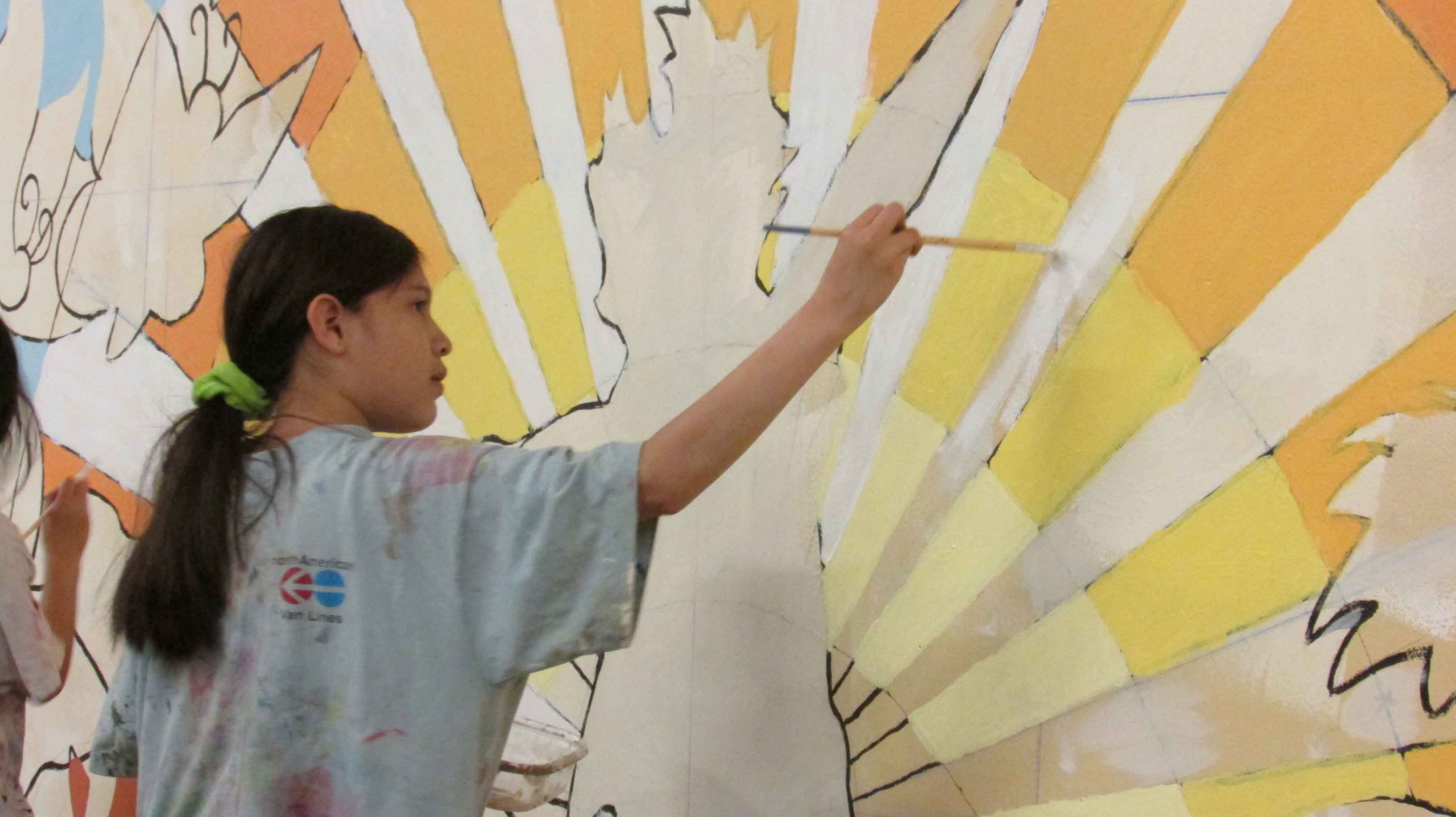 Its time for a little kindness and Killip Elementary School on the sunny side of Flagstaff is shouting out loud with a brand new mural!
Mural Mice Universal took a bit of time to discover the East Side school district and with a little help from artists Maggie Dewar and R.E. Wall, Killip's 5th grade leadership group led students K-5 in an effort to paint the cafeteria/gymnasium of the school.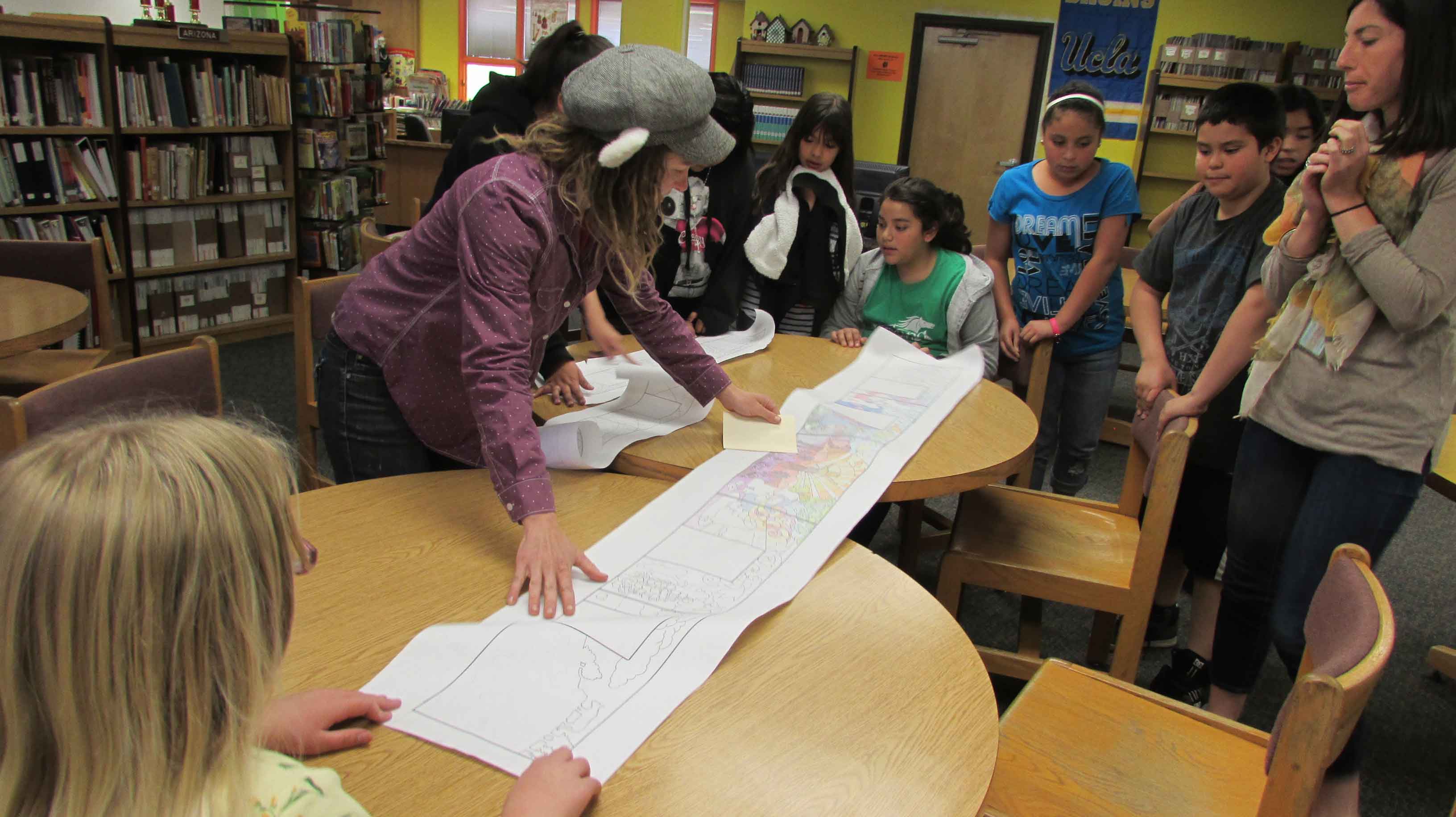 It all started with a bit of brainstorming, followed by designing and critique sessions in the school library.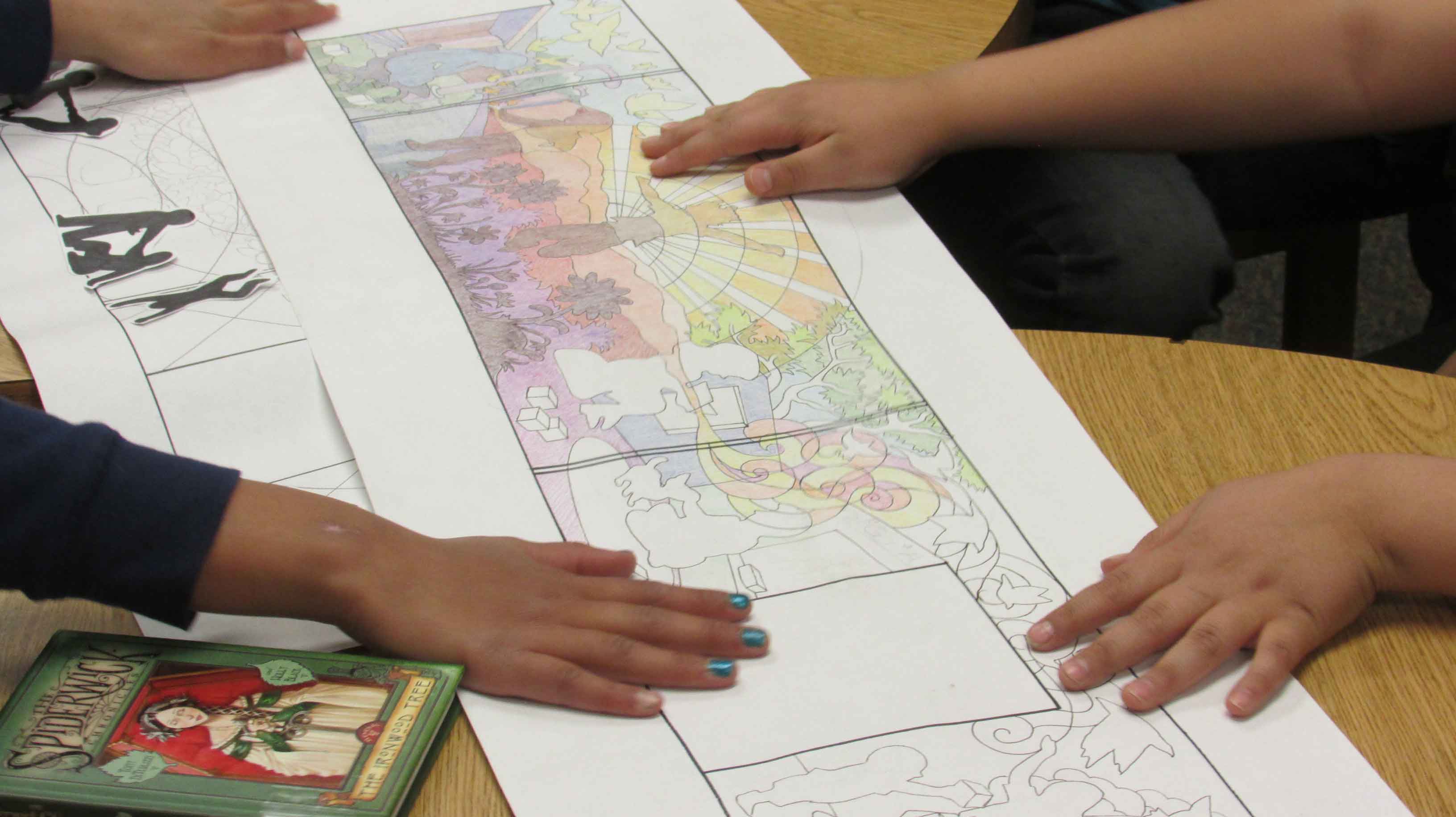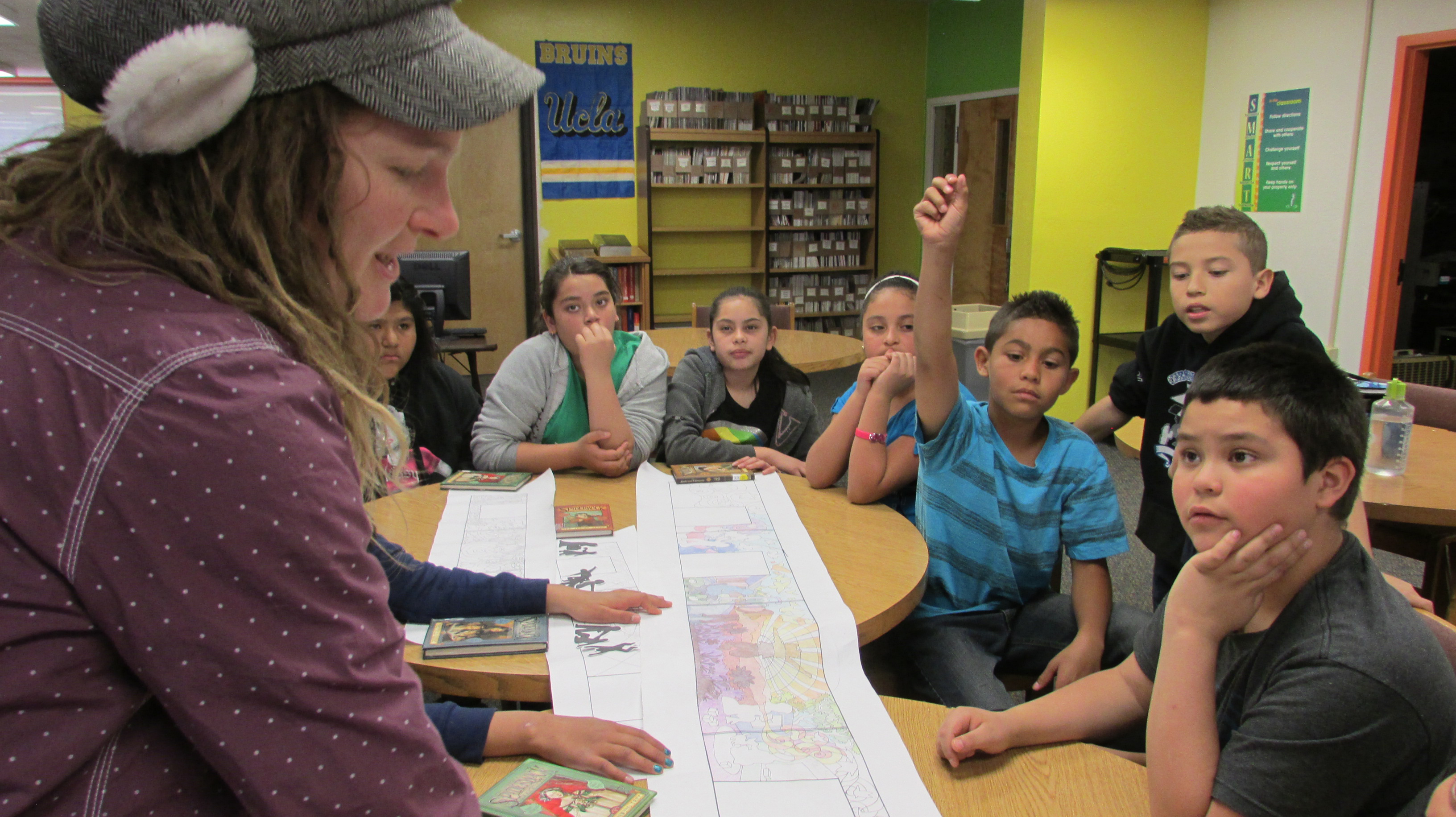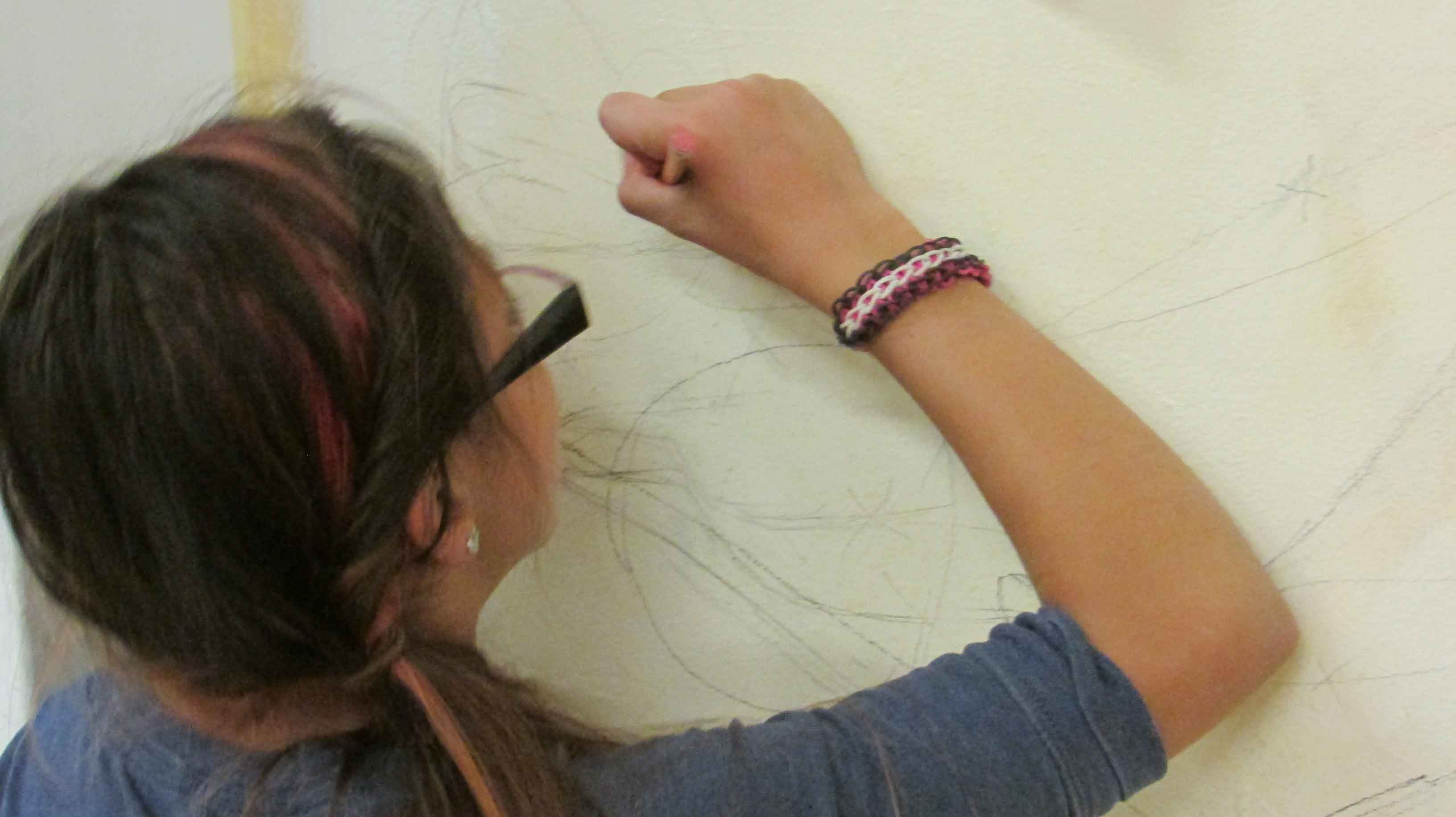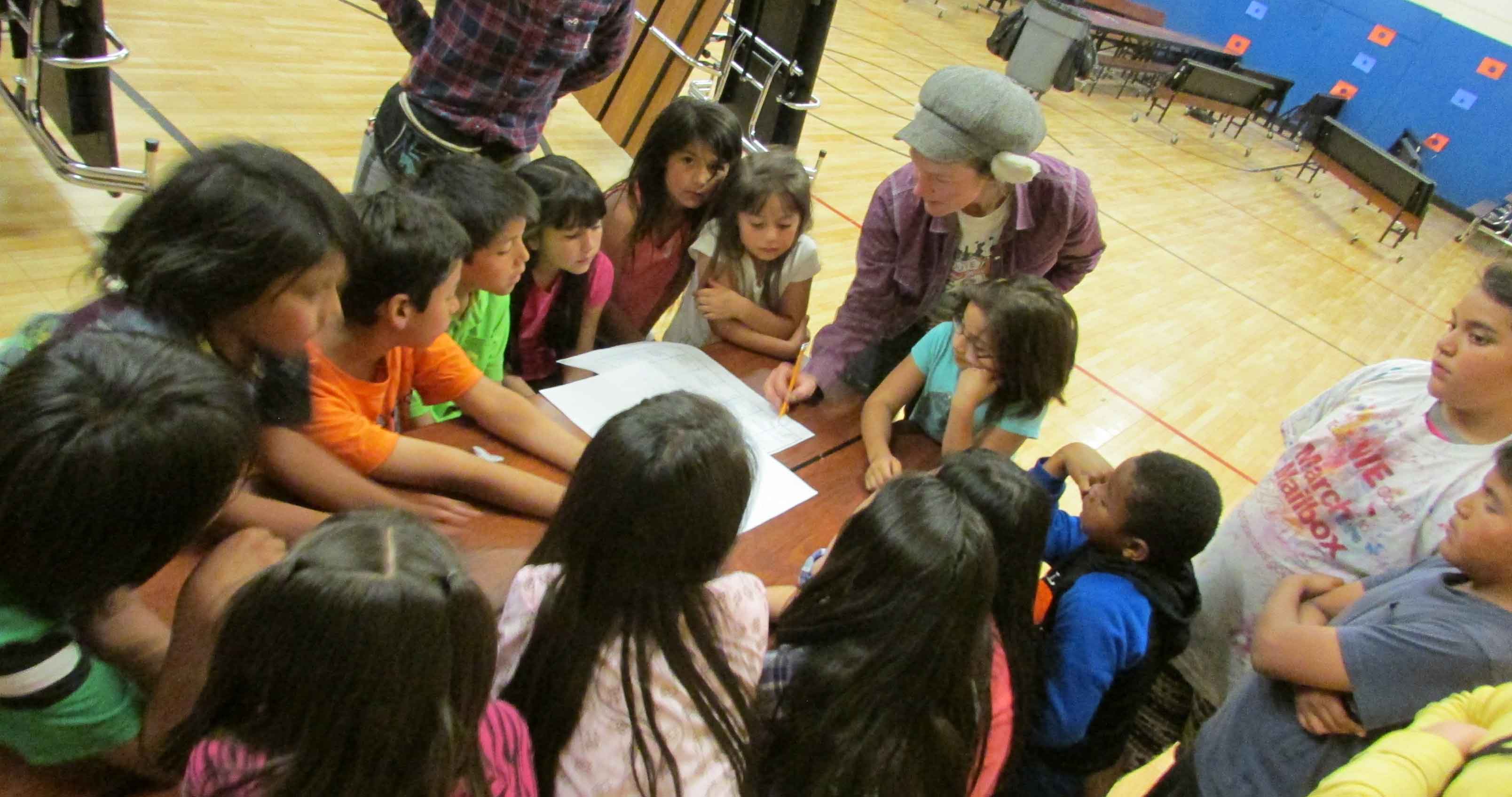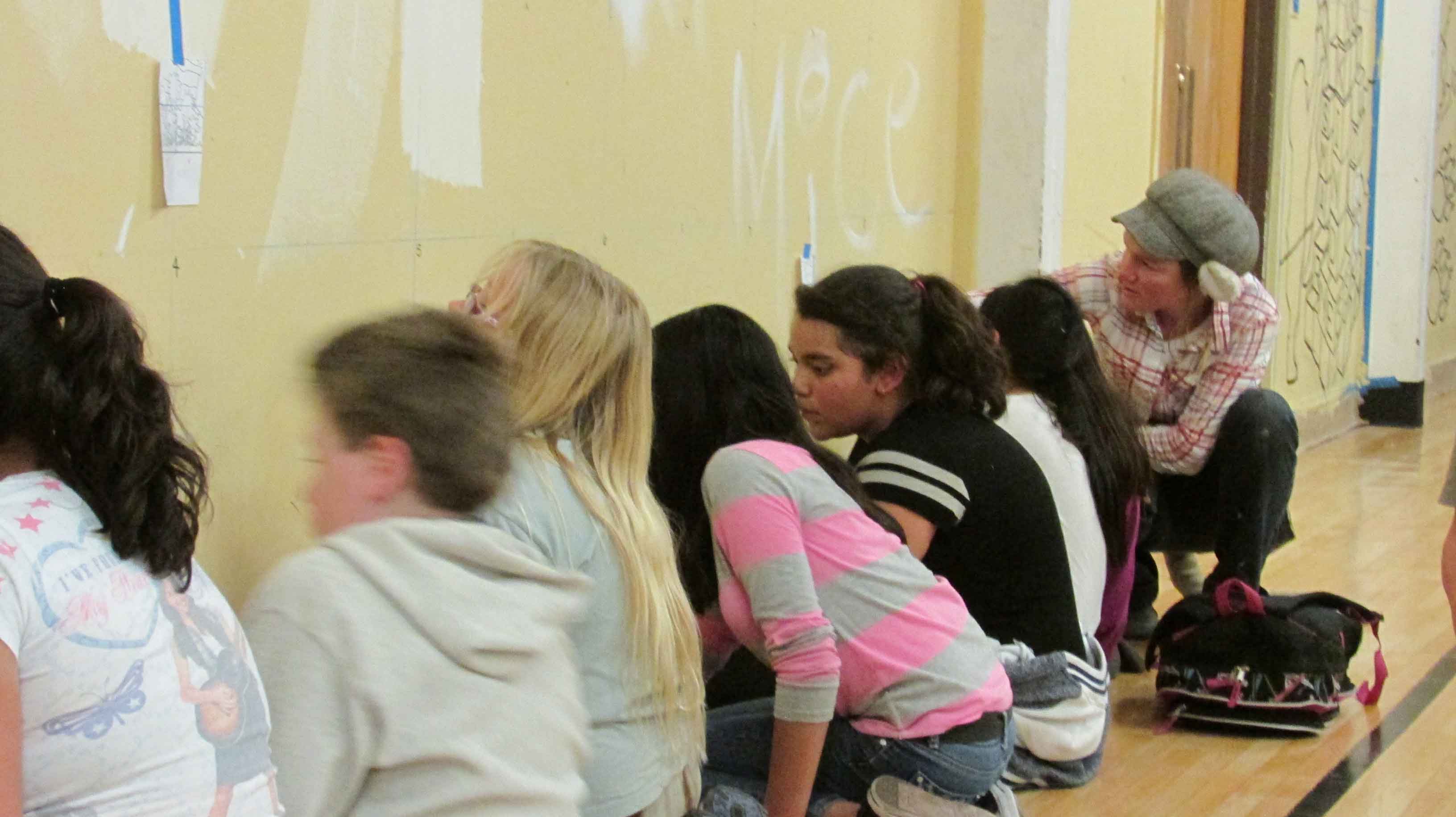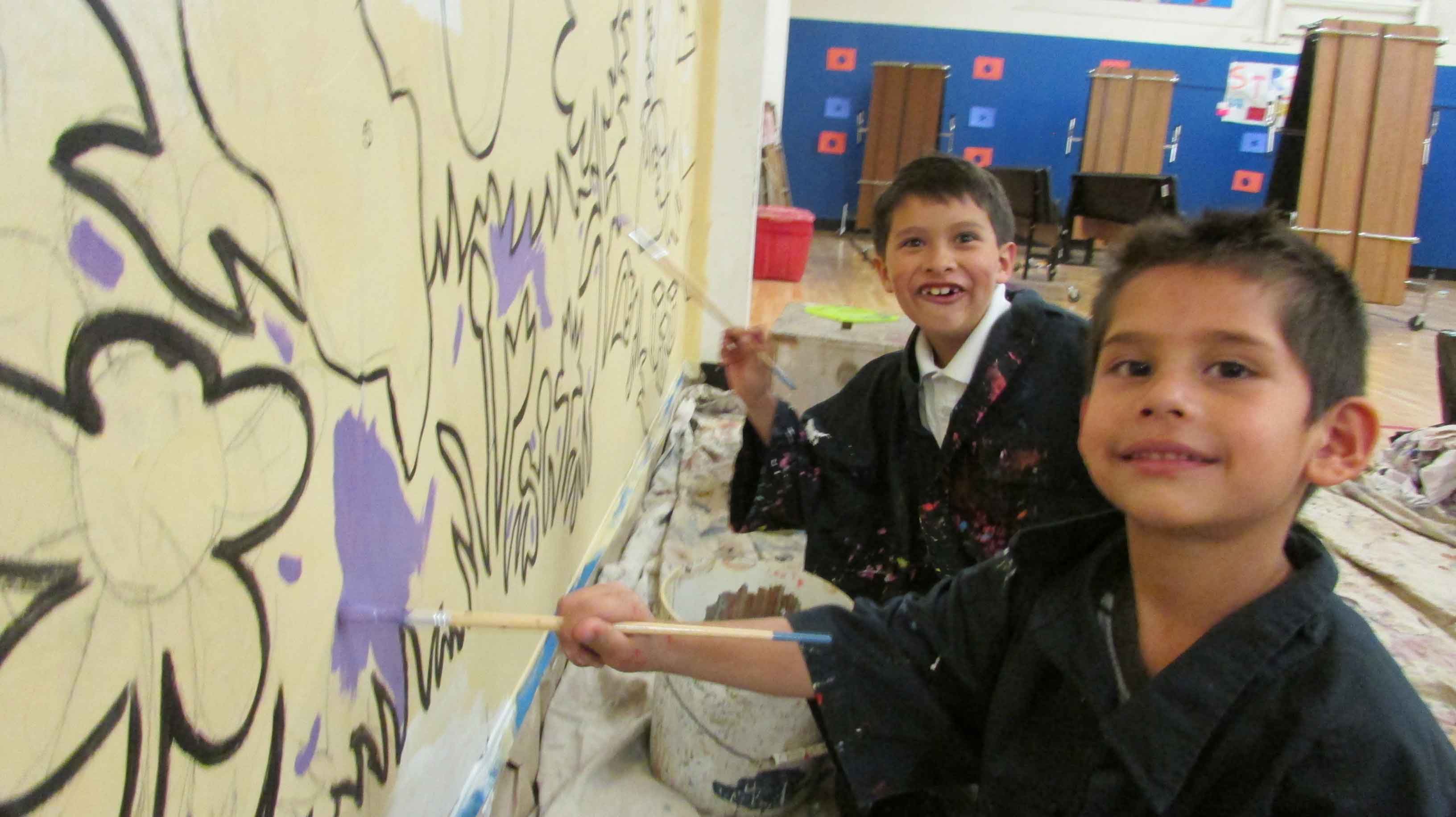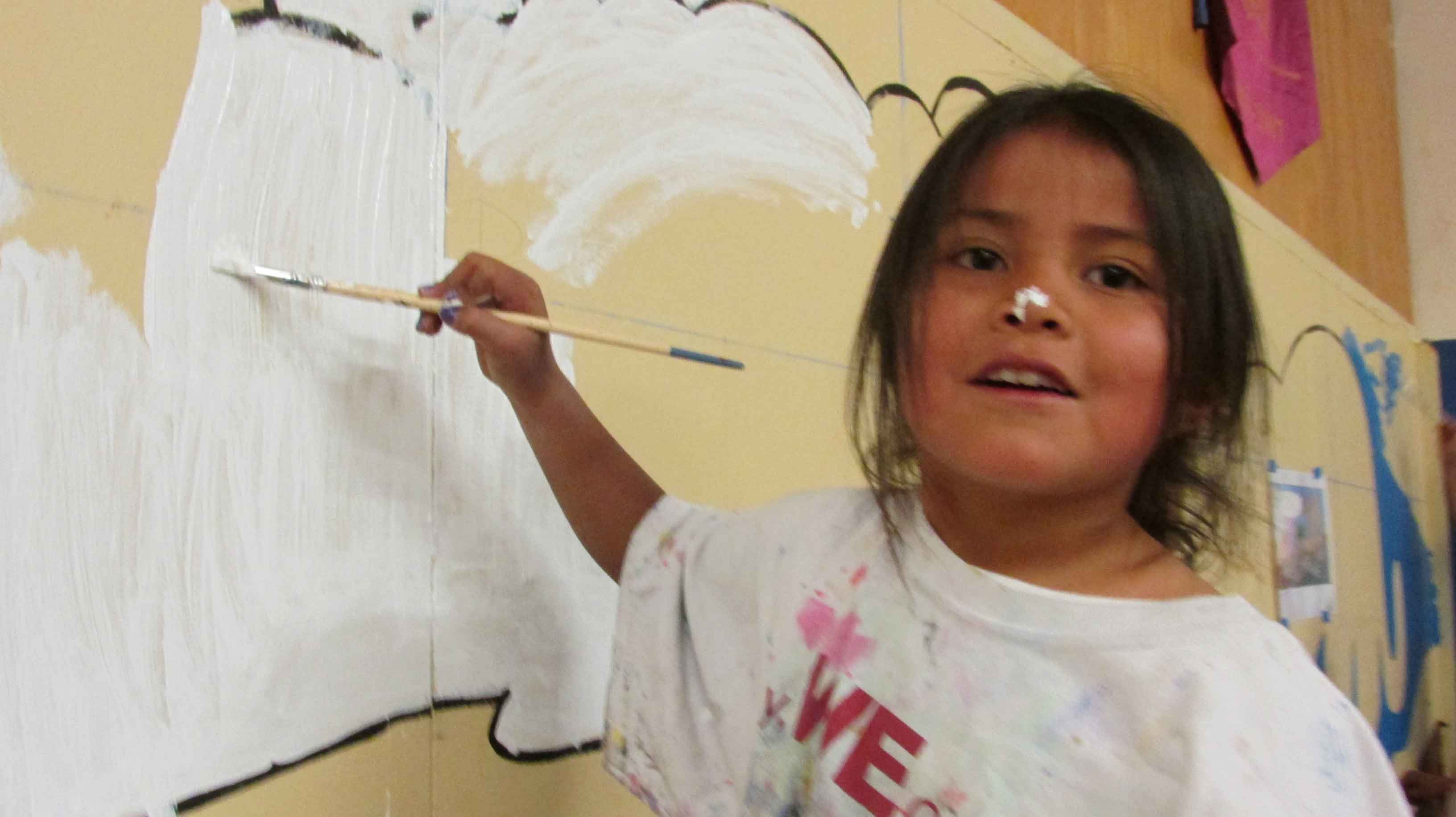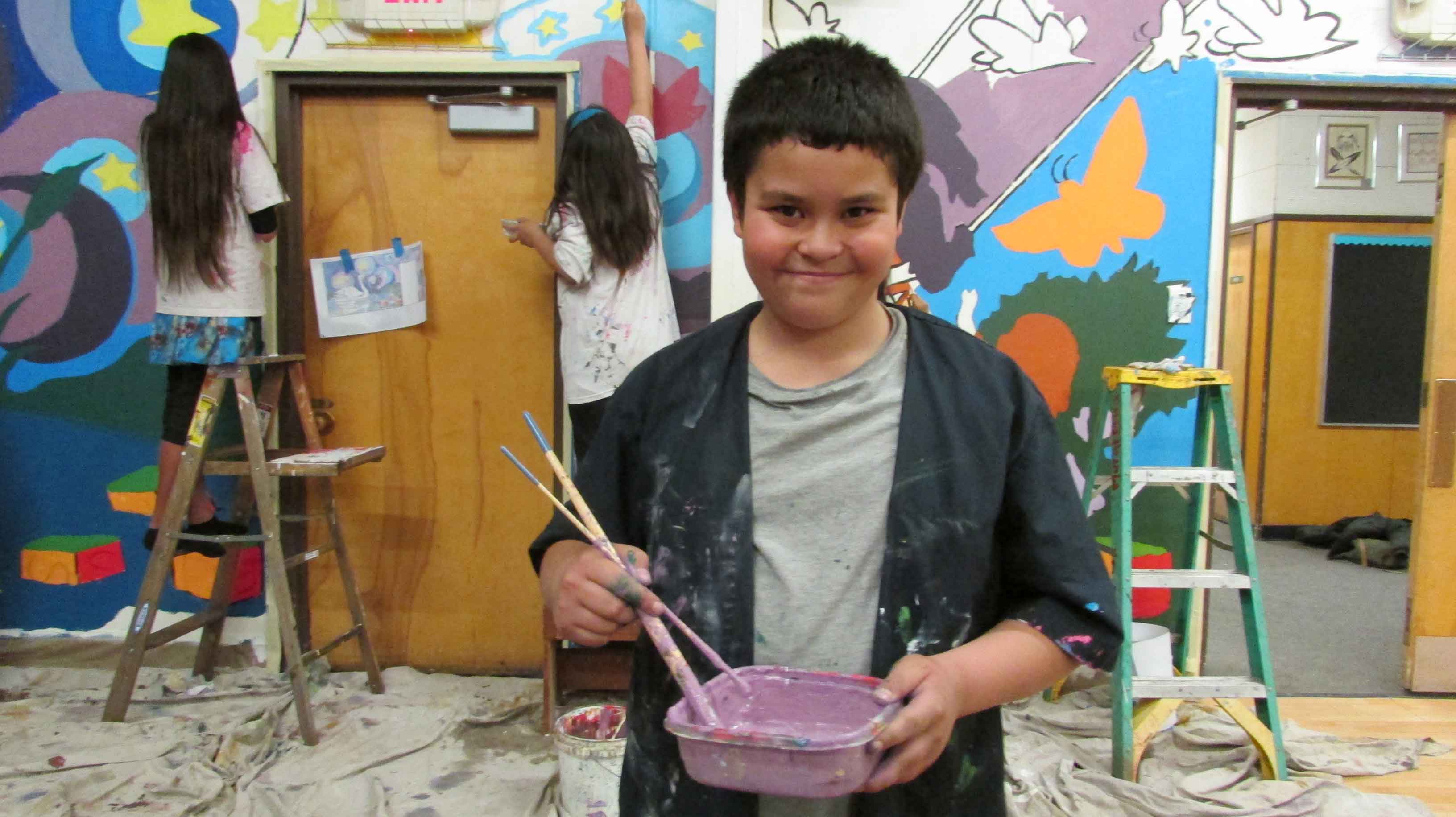 Soon after, the whole school was involved in afterschool painting sessions.