Let There Be Flight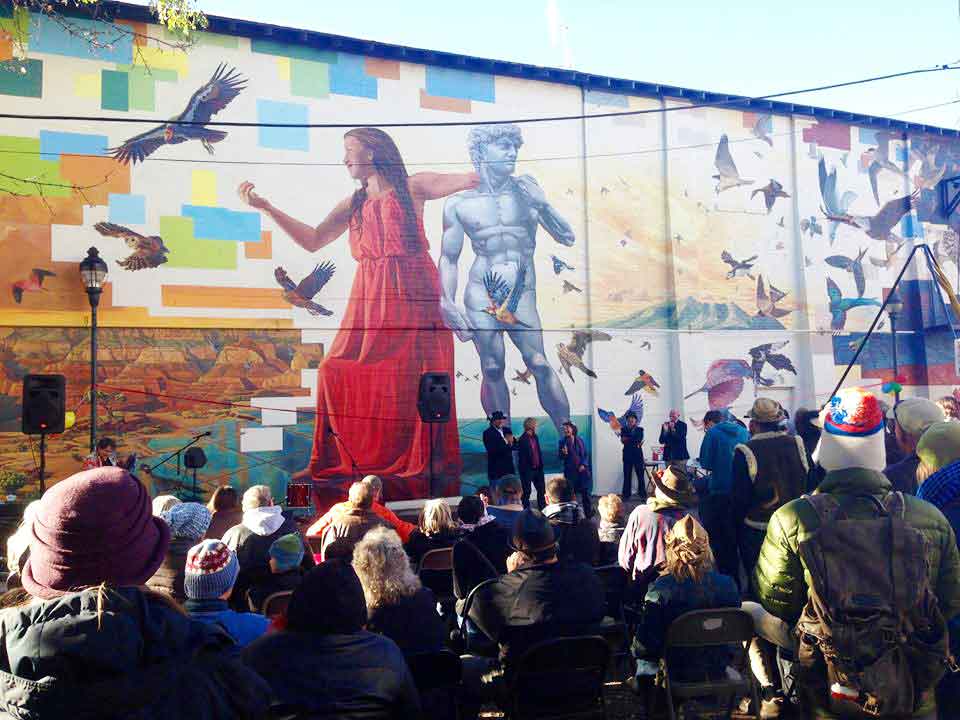 Let there be flight! The Sound of Flight mural on the East-facing wall of the Orpheum Theater in Flagstaff Arizona is complete and all the birds are chirping about it. Sound of Flight is the brainchild of local artist Sky Black, a 23-year-old native of Flagstaff, who always wanted to leave his mark in town. He brought in veteran muralists R.E. Wall and Margaret Dewar from Mural Mice Universal to help make his dream a reality. The 4500 Square foot mural project took 14 months to create. It took six months to raise funds and eight months to paint. The project is now regarded as the largest mural in Arizona.

November 7th, 2015 marked the completion date for the Sound of Flight mural. In honor of the occasion, the artists reached out across the state and invited all to an unforgettable unveiling celebration.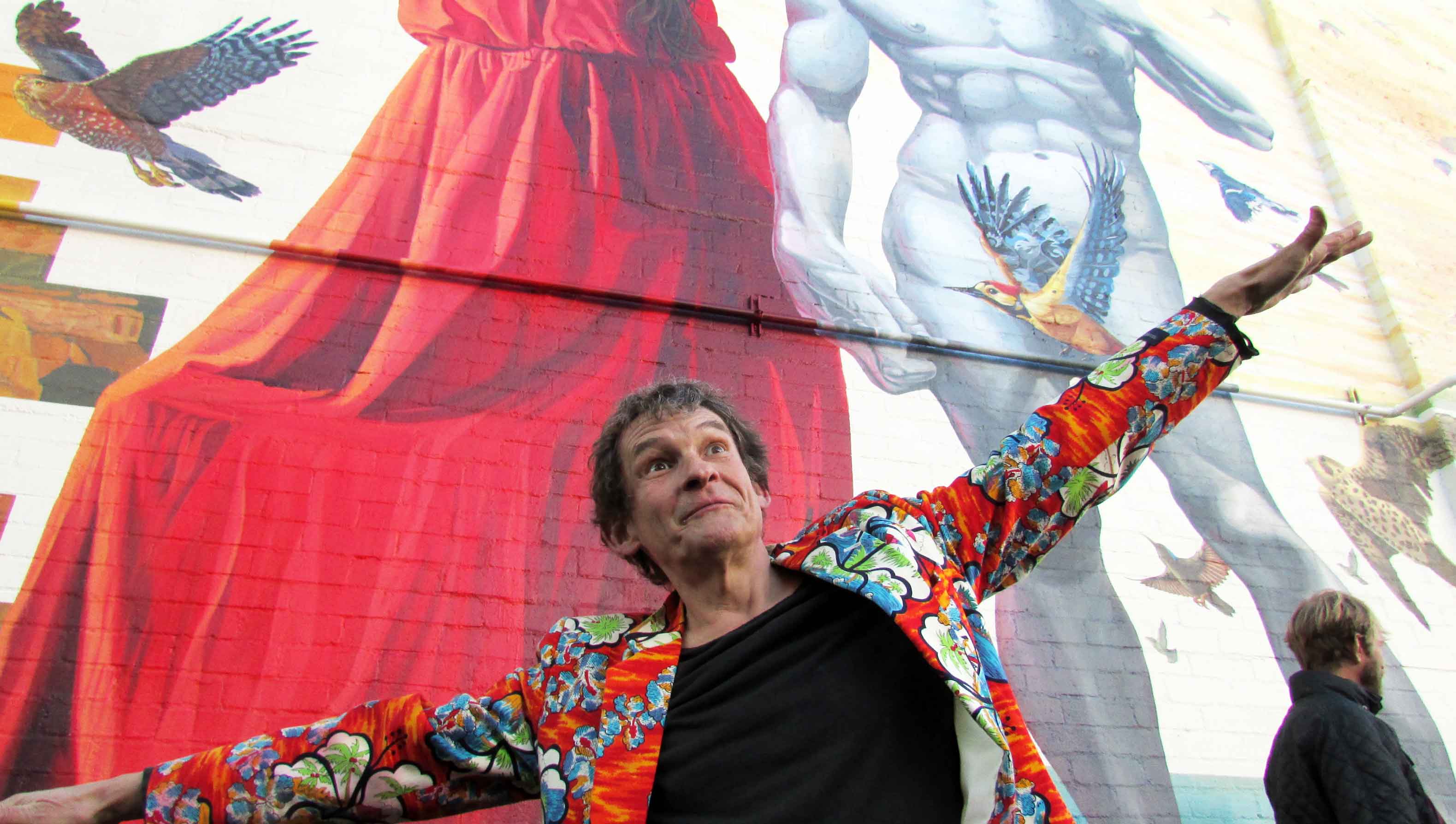 To start off the event, Sambatuque Drum Ensemble took to the streets and raised up a parade that flowed into the mural site. Once there, Prescott musician Jonathan Best spun his unique looping spell over the crowd followed by Dakotah Raine Savage who performed for the first time on stage.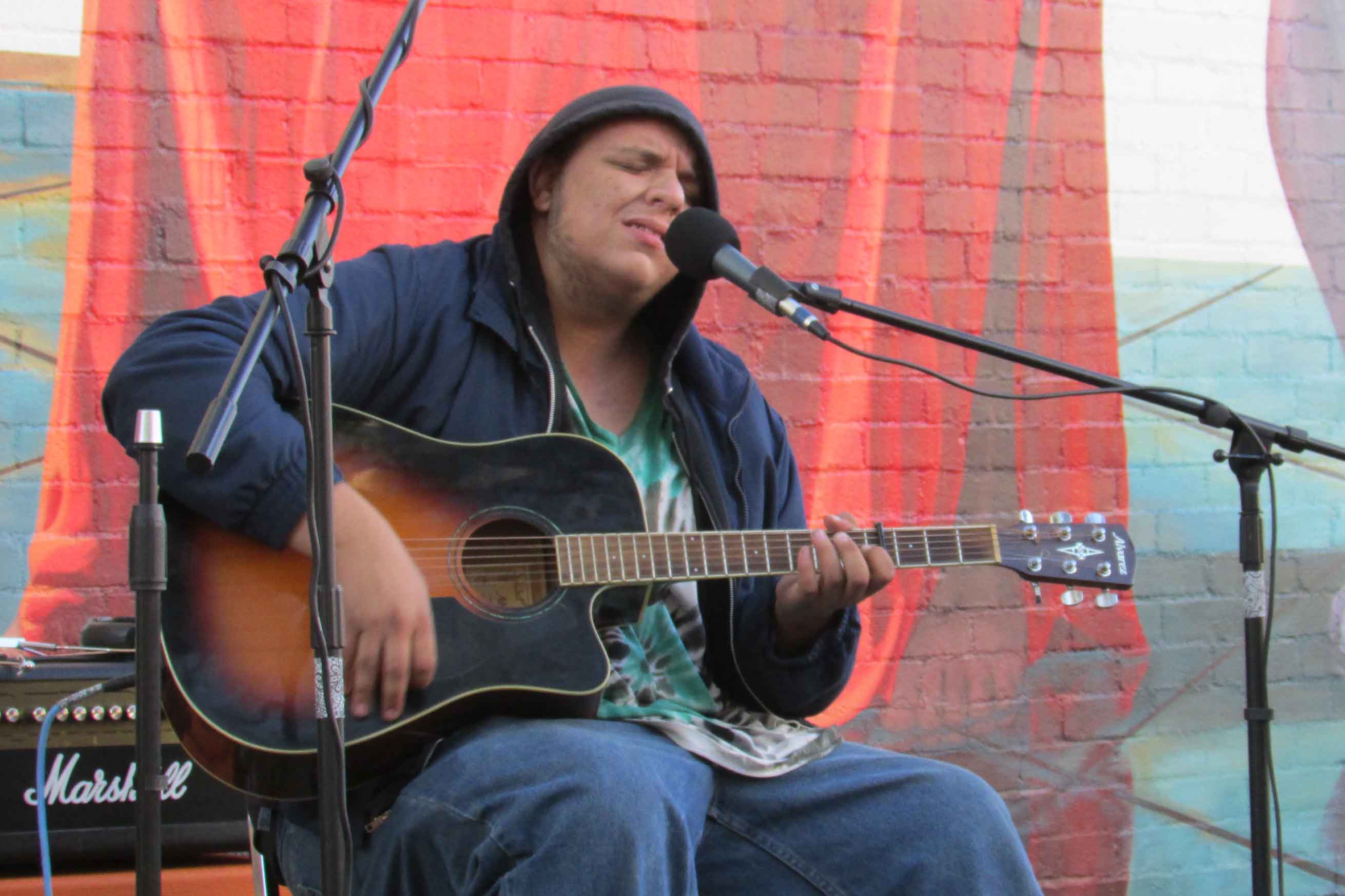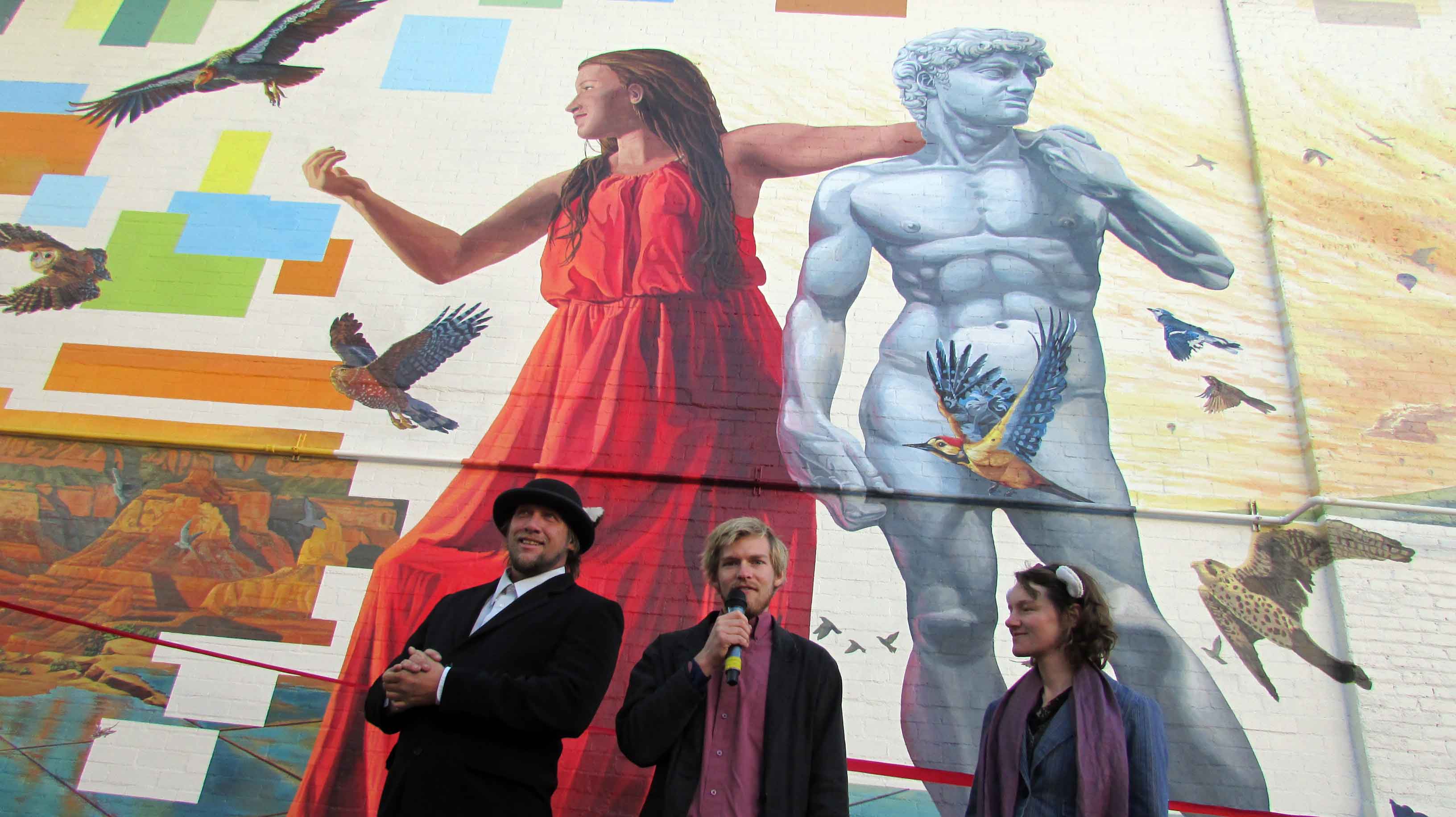 The mural artists came forward with a few words about working together on such a big effort and a whole lot of "thank you's", to all that helped make the mural possible. The growing crowd of people, numbering about 300, responded with great cheers of delight.

Soon after, Mayor Jerry Nabours, who has been very supportive of Mural Mice murals through the years, had a lot to say about his pride for the mural, love for sky's enthusiasm and his contribution to the arts. He painted one of the birds in the mural in 2014. A long pair of scissors was introduced to the mayor by M.C. Dapper Dre, and with a snip, the red ribbon draped across the mural was cut. Maggie's four-year-old niece came forward and opened a wicker basket releasing a dozen white doves into the sky. A feeling of complete joy and peace could be felt across the audience as they huddled together for a group photo in front of the wall.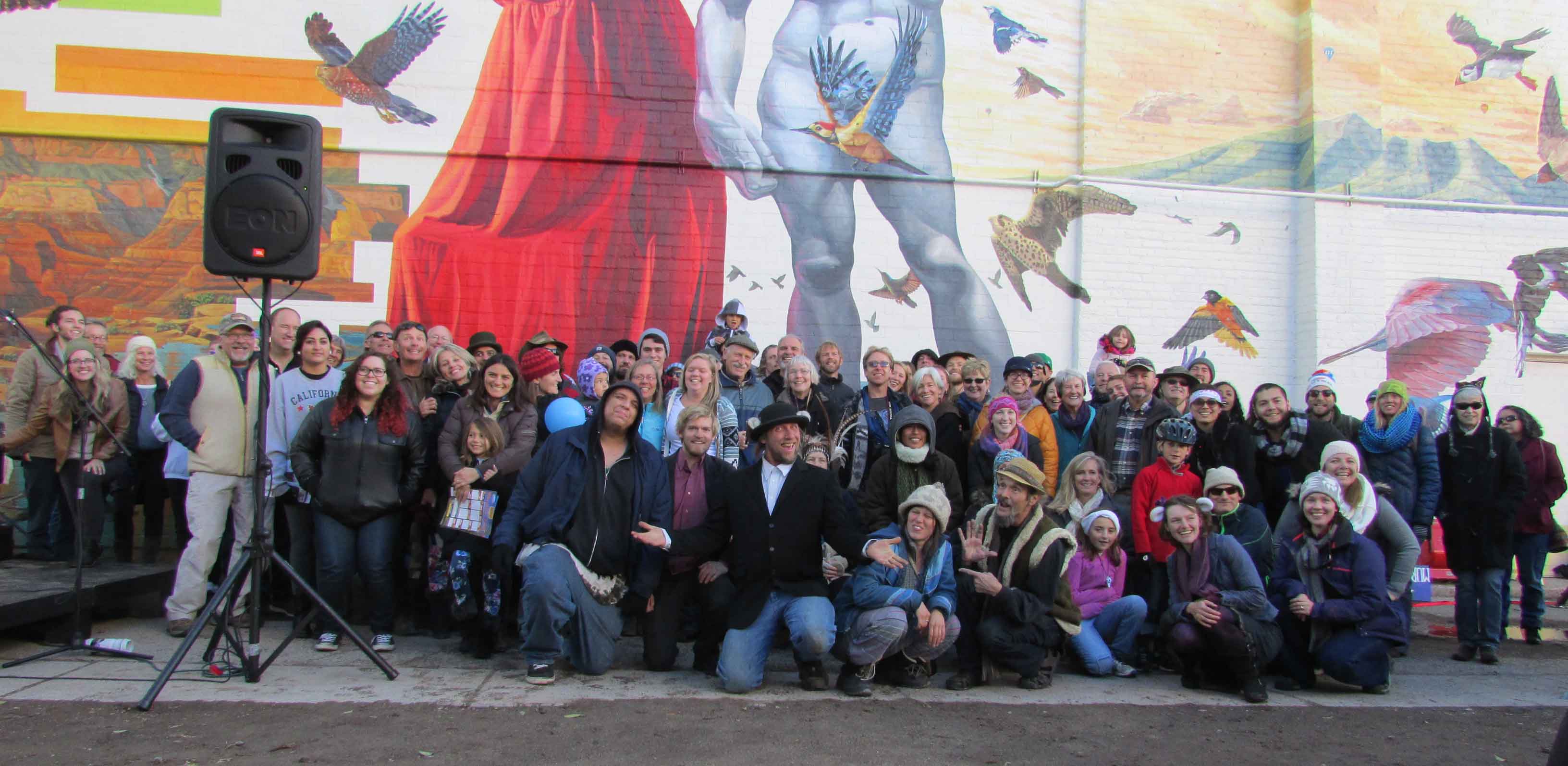 As the temperature dropped to very cold, Flagstaff local band Tow'rs performed while the girls from Flagstaff Aerial Arts twirled in the air beside them and in front of the Statue of David.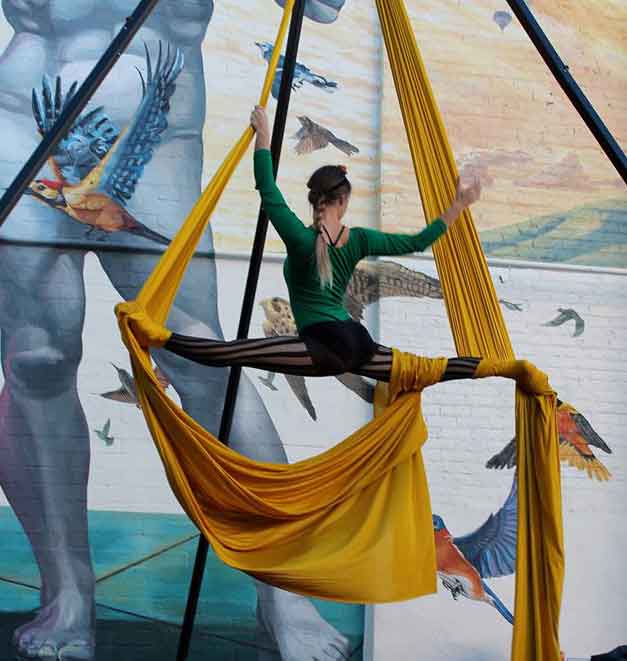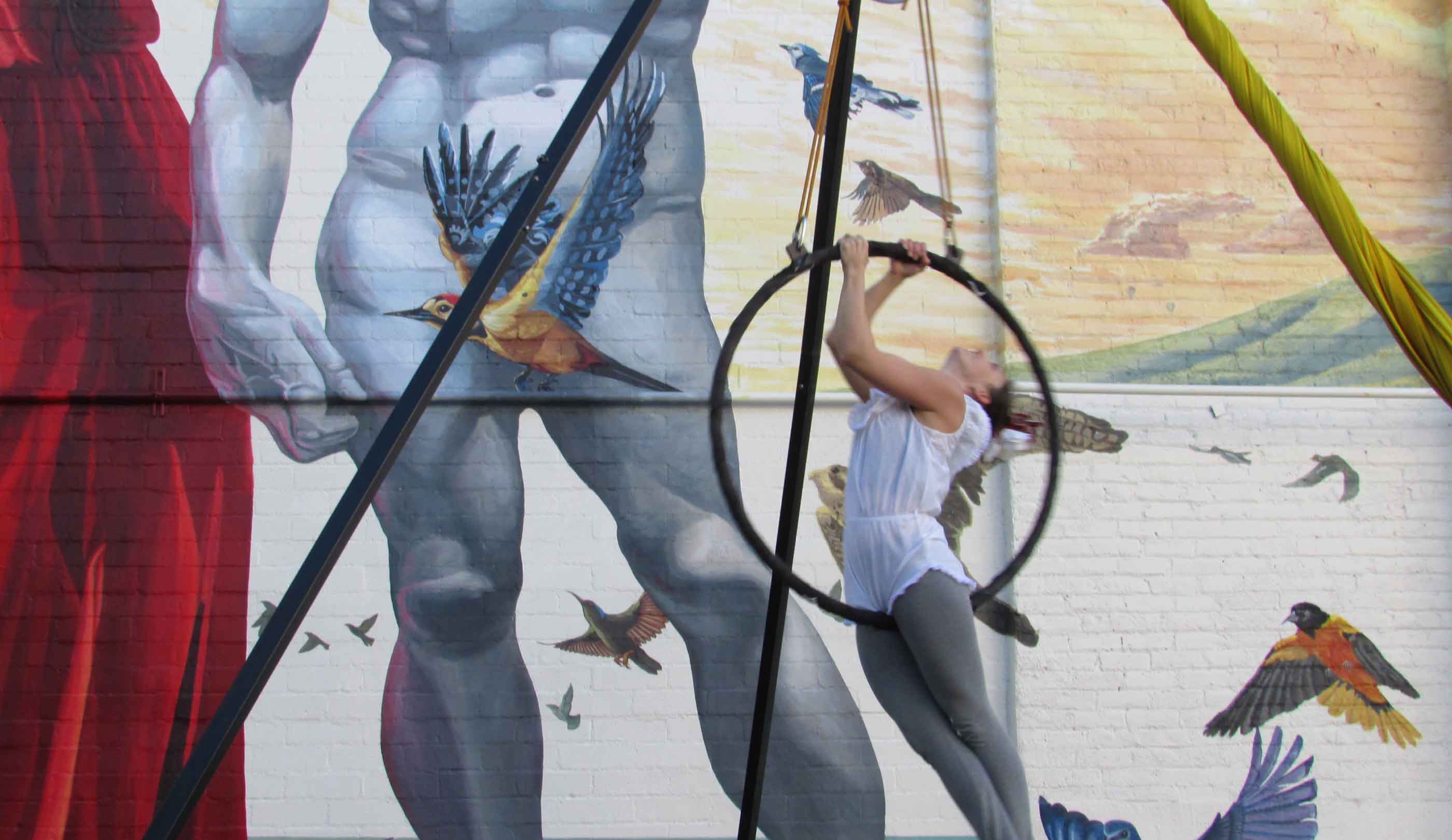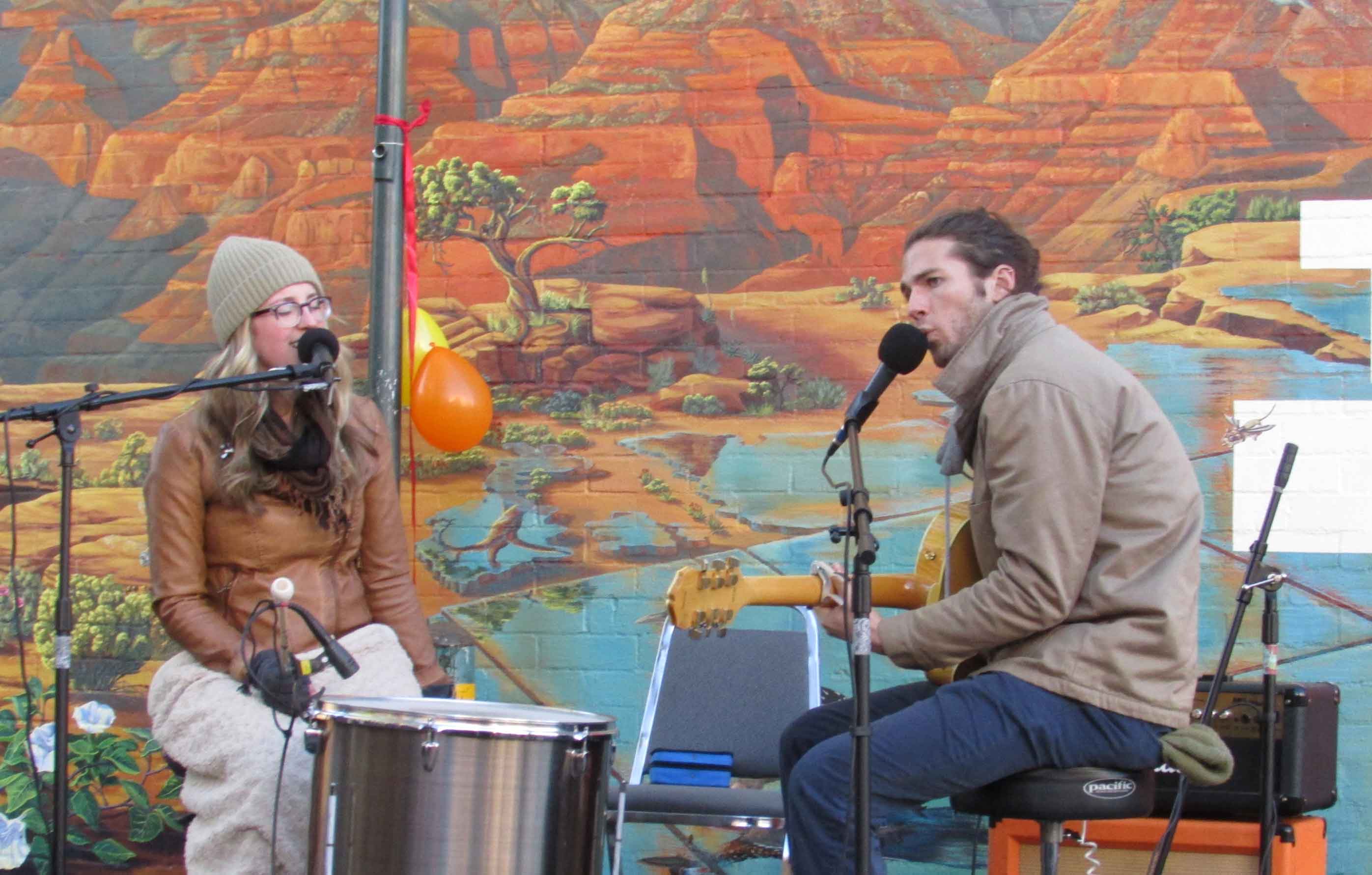 In honor of the wolf "Echo", who is featured in the mural, our fiscal sponsors, the Grand Canyon Wolf Recovery Project, tabled the event and raised a howl for all to hear for years to come.