East Flagstaff Library Welcomes Two New Murals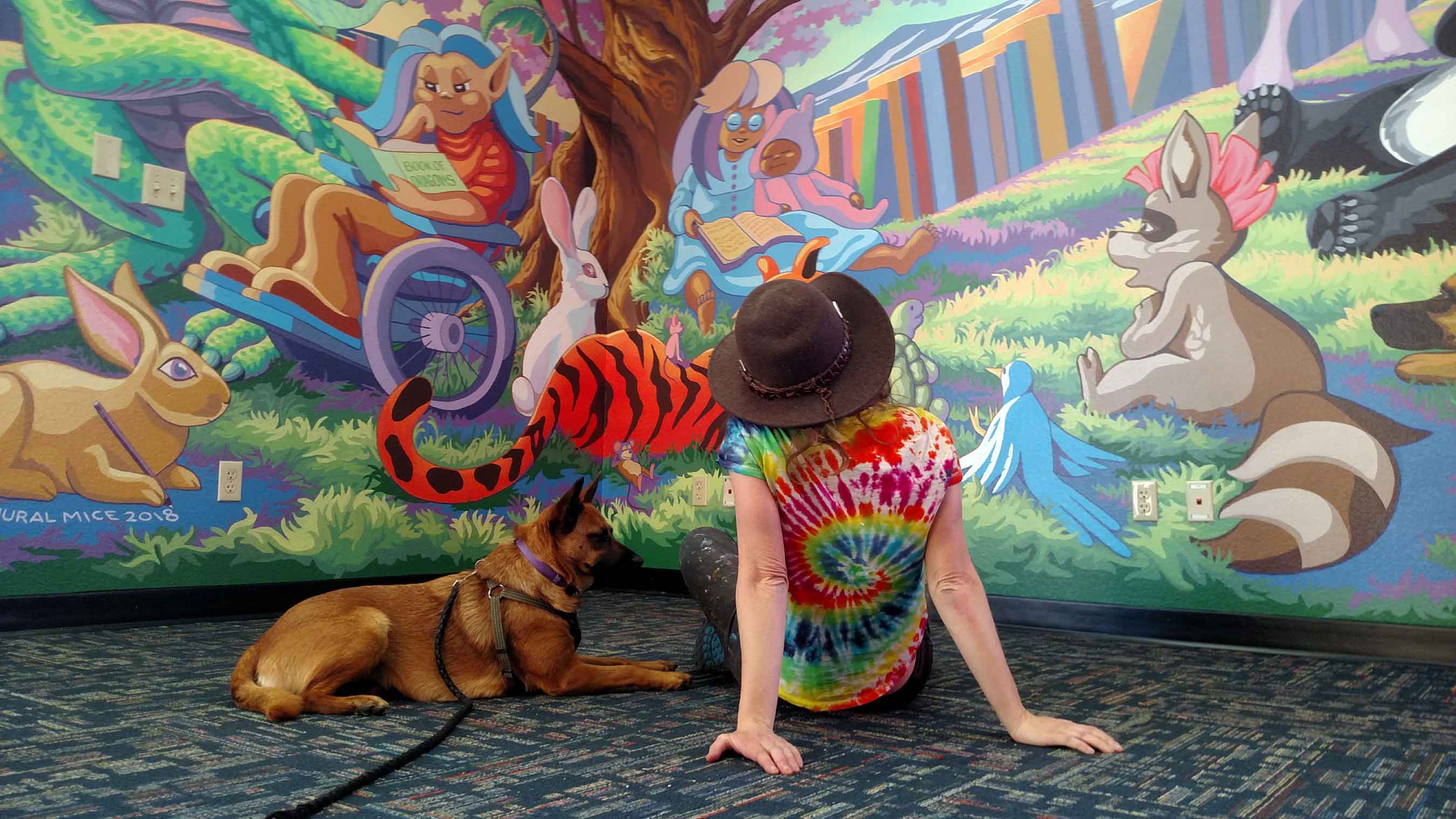 The Magical Mystery Murals are revealed and now on permanent display
at the East Flagstaff Community Library (EFCL).

The mural project is the brainchild of Branch Supervisor Michele Brosseau. Her vision
for two murals in the newly refurbished Teen and Children's Rooms has been a welcome
addition to the library. (Read More)
The goal was to create spaces that reflect the community EFCL
serves by embracing the diverse cultures of the people who frequent the library. In the
spring of 2018, she was awarded an Institute of Museum and Library Services grant,
which was distributed by the Arizona State Library. "When children see themselves in
the pictures, books, toys, and spaces that surround them, their sense of self-worth
increases. Our children's area and teen zone need to be spaces that celebrate and honor
diversity," Brosseau states.

Viola award winning artists R.E. Wall and Margaret Dewar with Mural Mice Universal
were invited to lead the mural process. The Mice began collecting community feedback
for the mural content in early fall 2018. Their surveys asked, "What images would best
represent the East Flagstaff patrons while inspiring learning?" They held two community
meetings and displayed several original designs for the public to choose from. Soon after,
they painted the murals with Mount Elden Middle School students and others who've
helped to paint past community Mural Mice projects.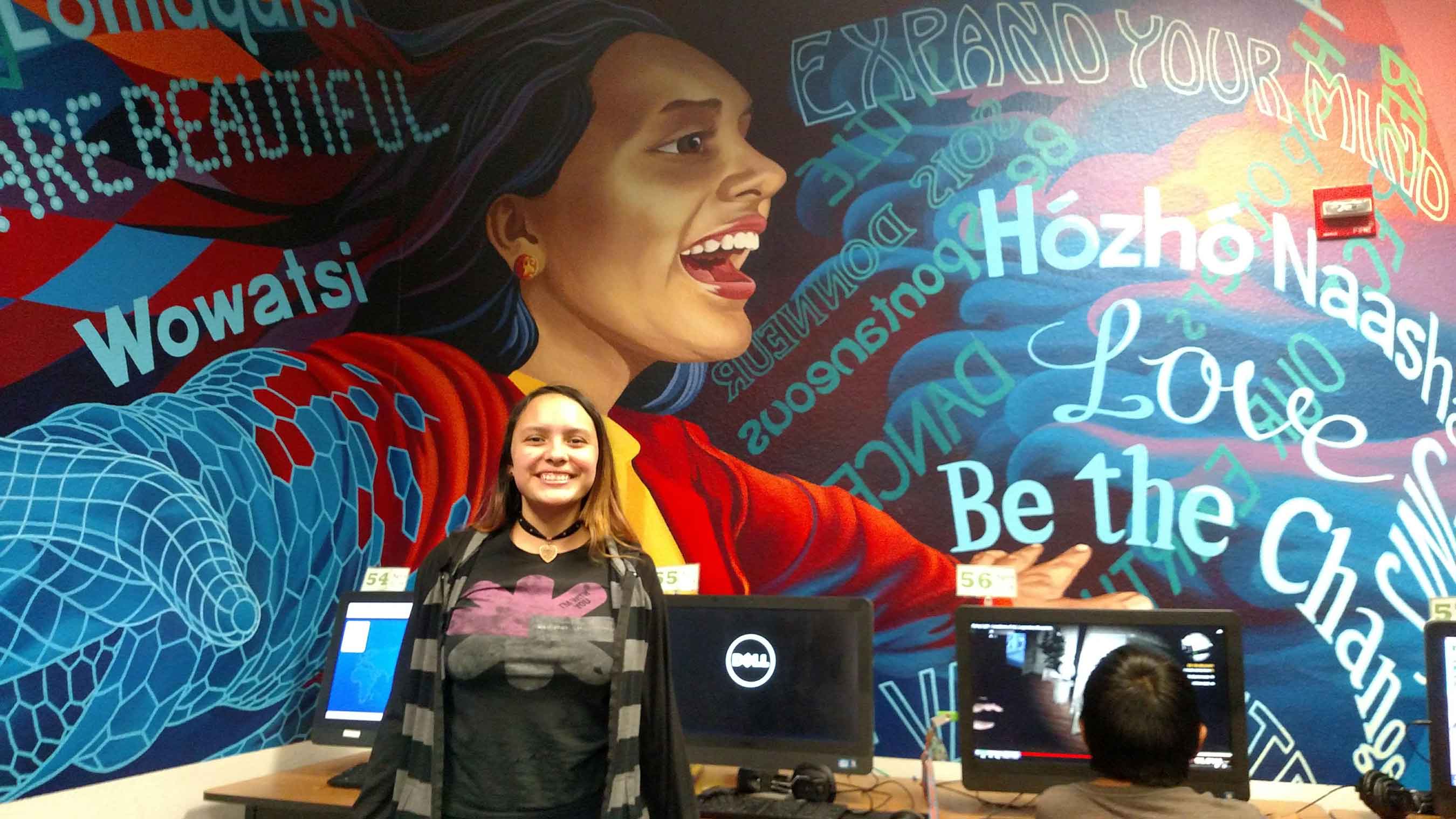 The Teen Room mural portrays a girl, 14 year old Rebecca Askan, enclosed in a force
field of positive words and phrases that protect her as she flies out of the virtual reality
world, where many of our youth spend their time, and into the natural world around us.
The words and phrases are written in five languages: English, Spanish, Navajo, Hopi, and
Tewa. The mural in the children's area is a delicate image of a mother reading to her
child while fantastical creatures listen nearby.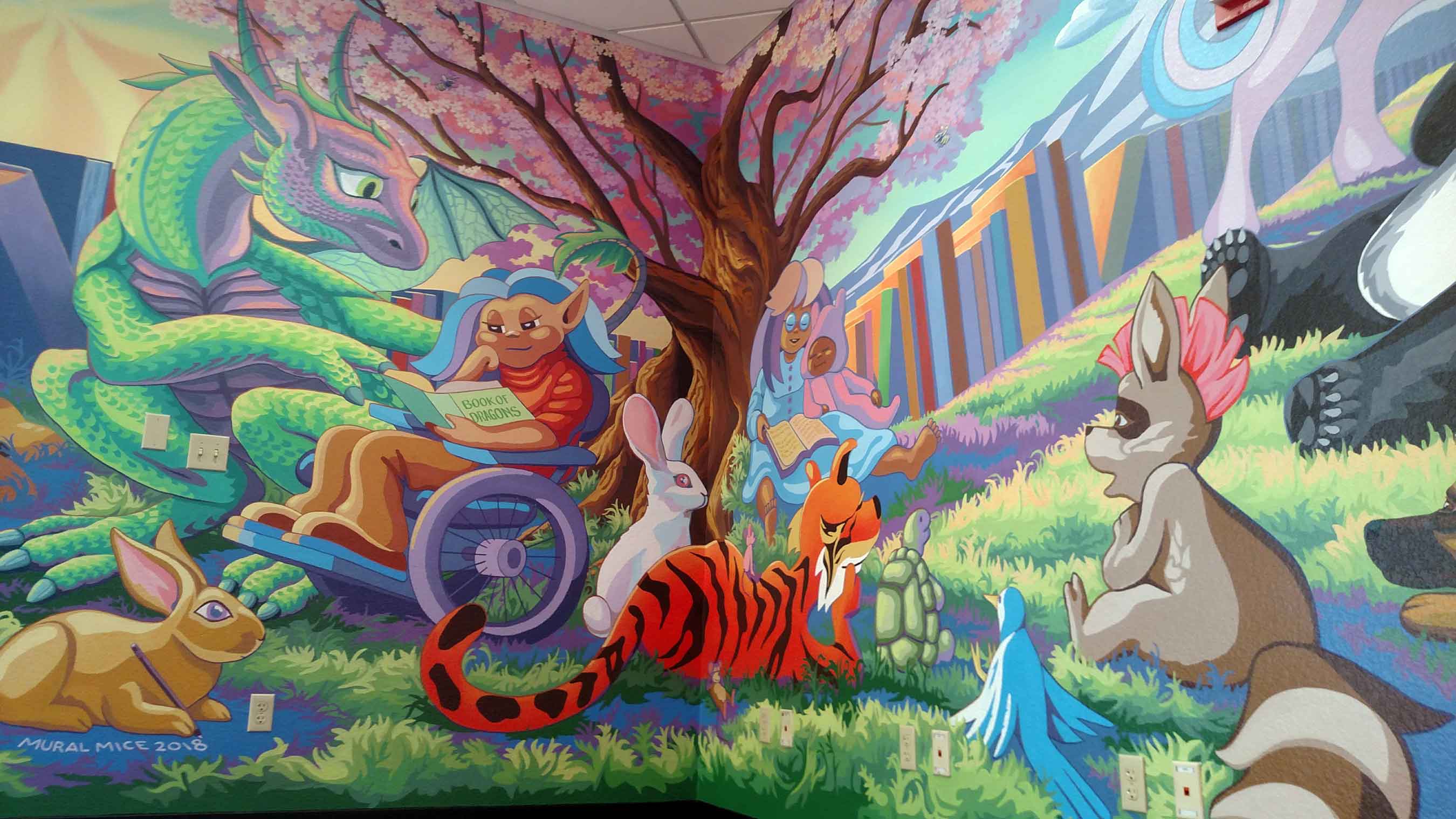 "What was once a mystery mural is now a holiday gift to the Flagstaff community, "says
Mural Mice Executive Director R.E. Wall. "I hope they are enjoyed for years to come."
A mural dedication will be held in the spring of 2019. Details are to be announced.
Visit
the Magical Mystery Murals at the East Flagstaff Community Library, 3000 N Fourth St,
Suite 5, Flagstaff, Arizona, 86004. For more information, go to muralmice.com or contact
EFCL at 928-213-2348.