The Next Adventure Mural at Thomas School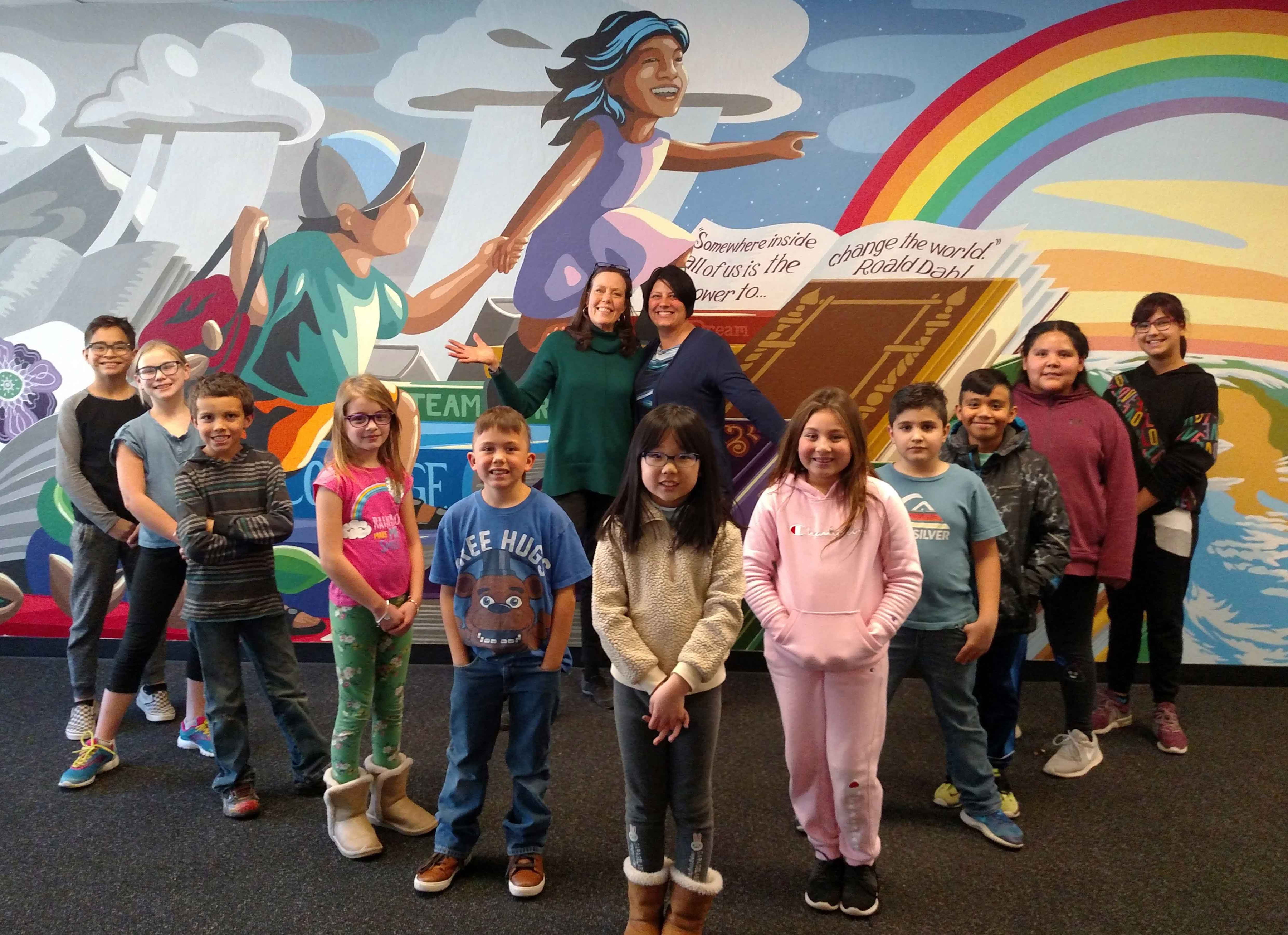 In the Winter of 2019, Thomas Elementary School Principle Ginni Biggs and Viola Award winning art teacher Kathy Marron embarked on the second phase of an ongoing mural project at their school. This time, they selected a Creative Council of students to develop the content of the mural. The Council was made up of 11 students from first to fifth grades. Their job was to visualize, design, and work out the problems related to the conceptual designs. They would then allow the rest of the school to democratically elect from three proposed designs. Artists from Mural Mice Universal would then lead over 400 students through the painting process. The rest of the story is history in the making. Read More
It all began with a Think Tank we called the "Creative Council"
The Creative Council was made up of eleven Thomas Tigers; Aeneyas, Vonetta, Boden, Rachel, Erasto, Chloe, Marisol, Gael, Kevin, Tonnabah, and Layla.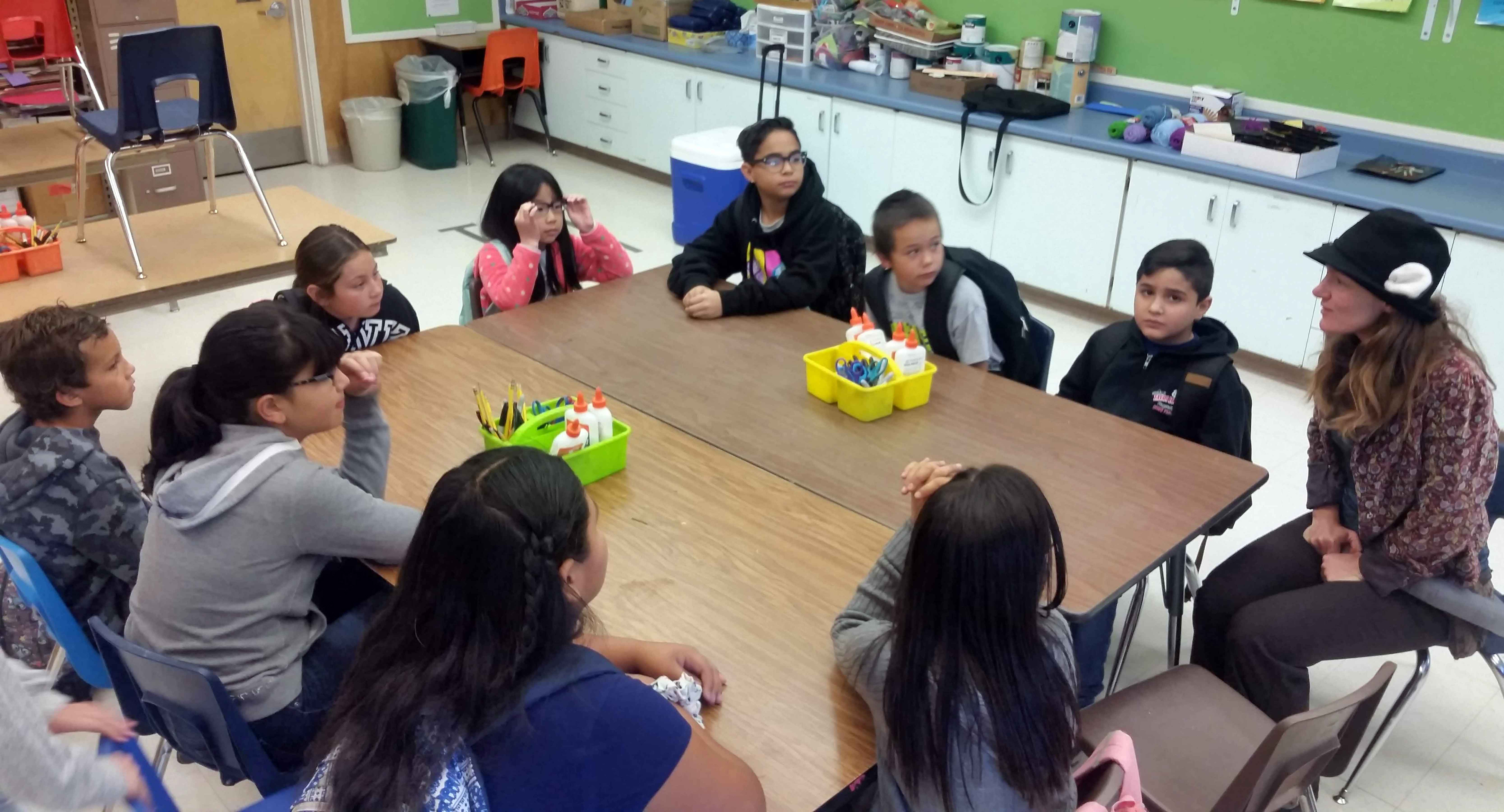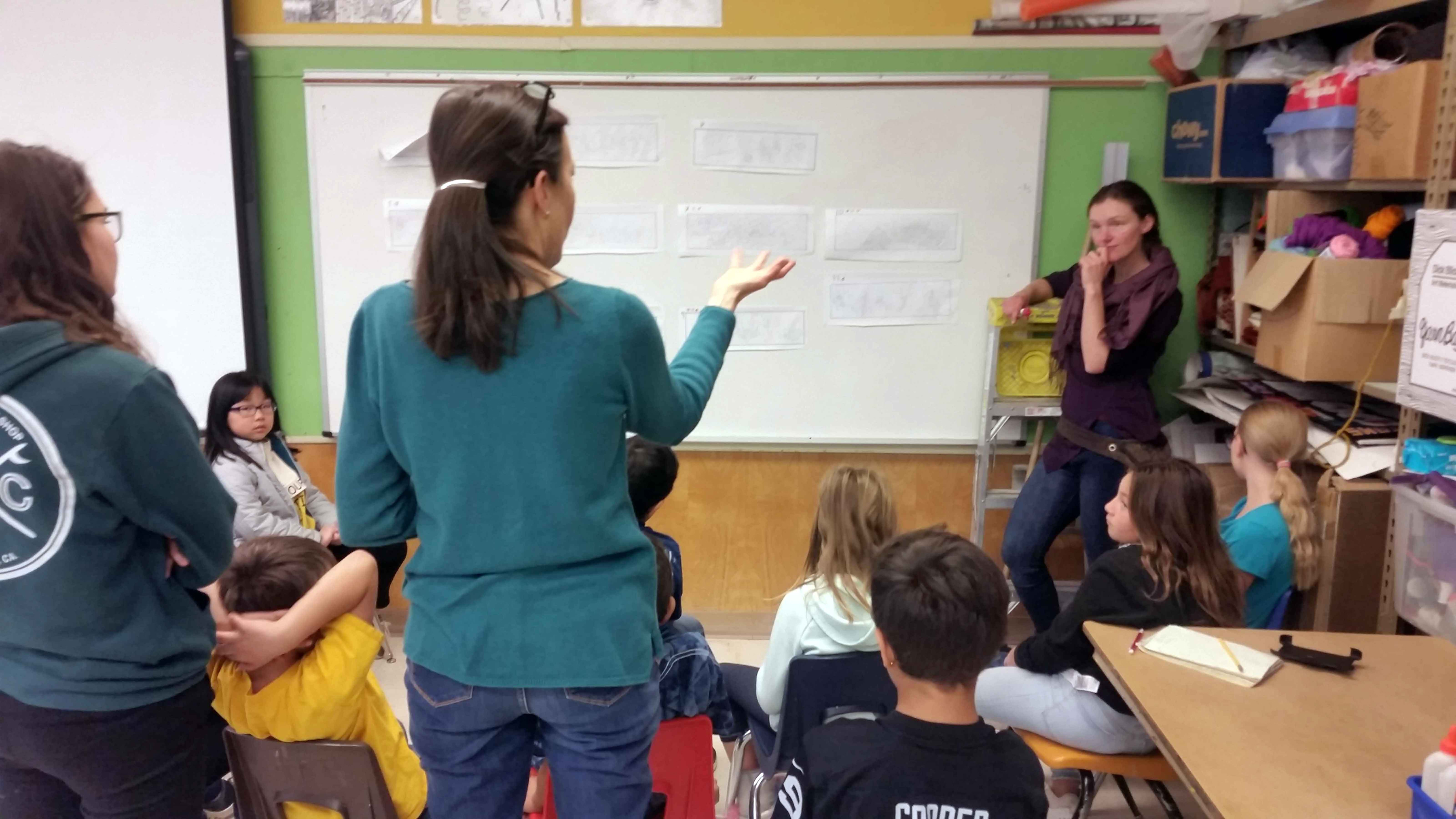 The team had a rather large wish list. Together, we narrowed it down to a half dozen designs. Each of the designs portrayed students adventuring to school. The final design choice depicted a vast Black and white Flagstaff landscape. Two students would move up a stairway made of books leading to a vista overlooking the Earth in full color.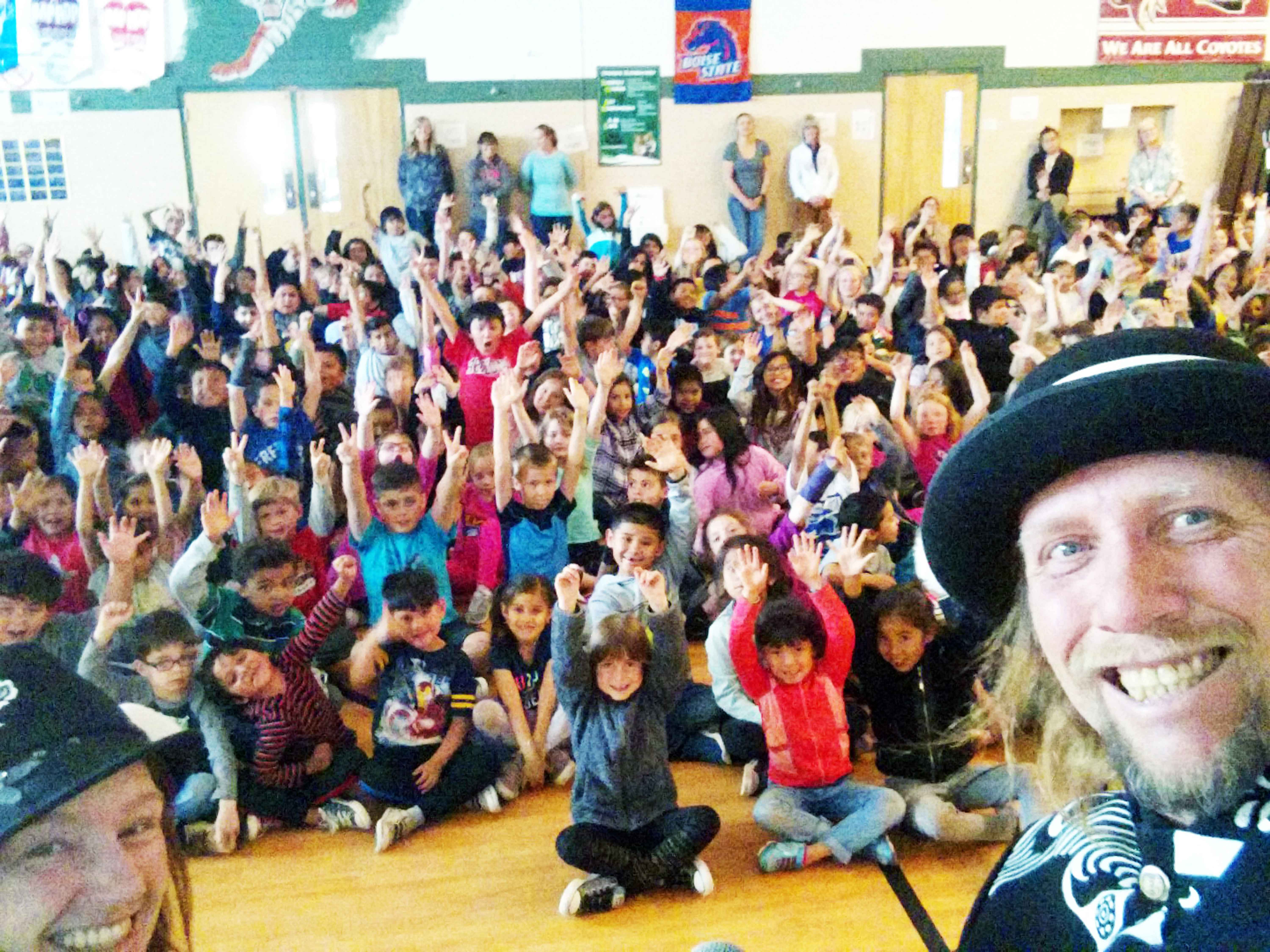 A school assembly allowed for the students to get a full understanding of the mural process we were about to embark on. Each student would feed ideas to the Kid Council, have a chance to vote on the design they wanted and help to paint the mural. They were excited.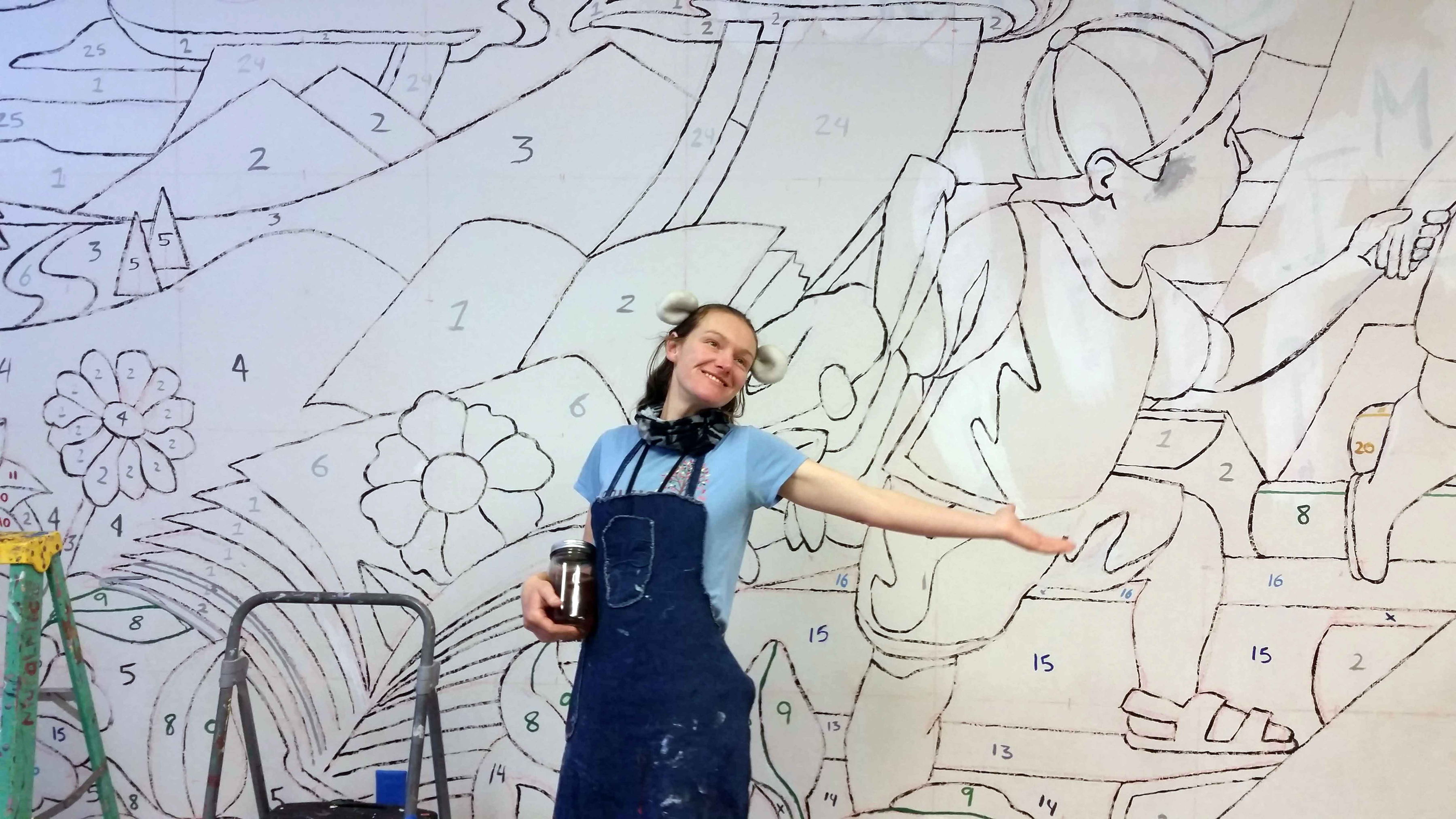 Once the final design was chosen, the Mice painted a mockup and drew the design on the wall. They numbered the colors and invited the classes to step up the ladders and paint.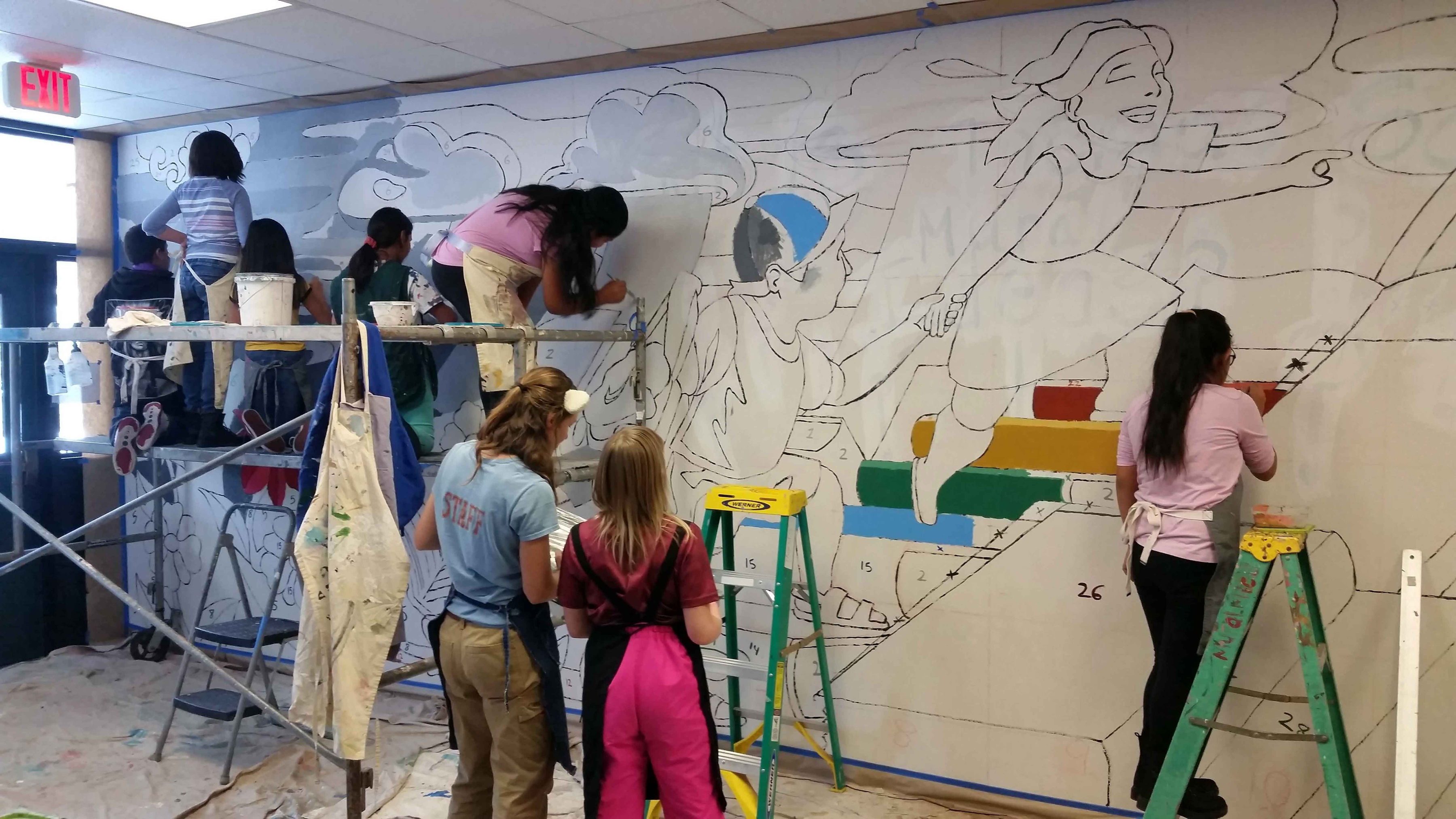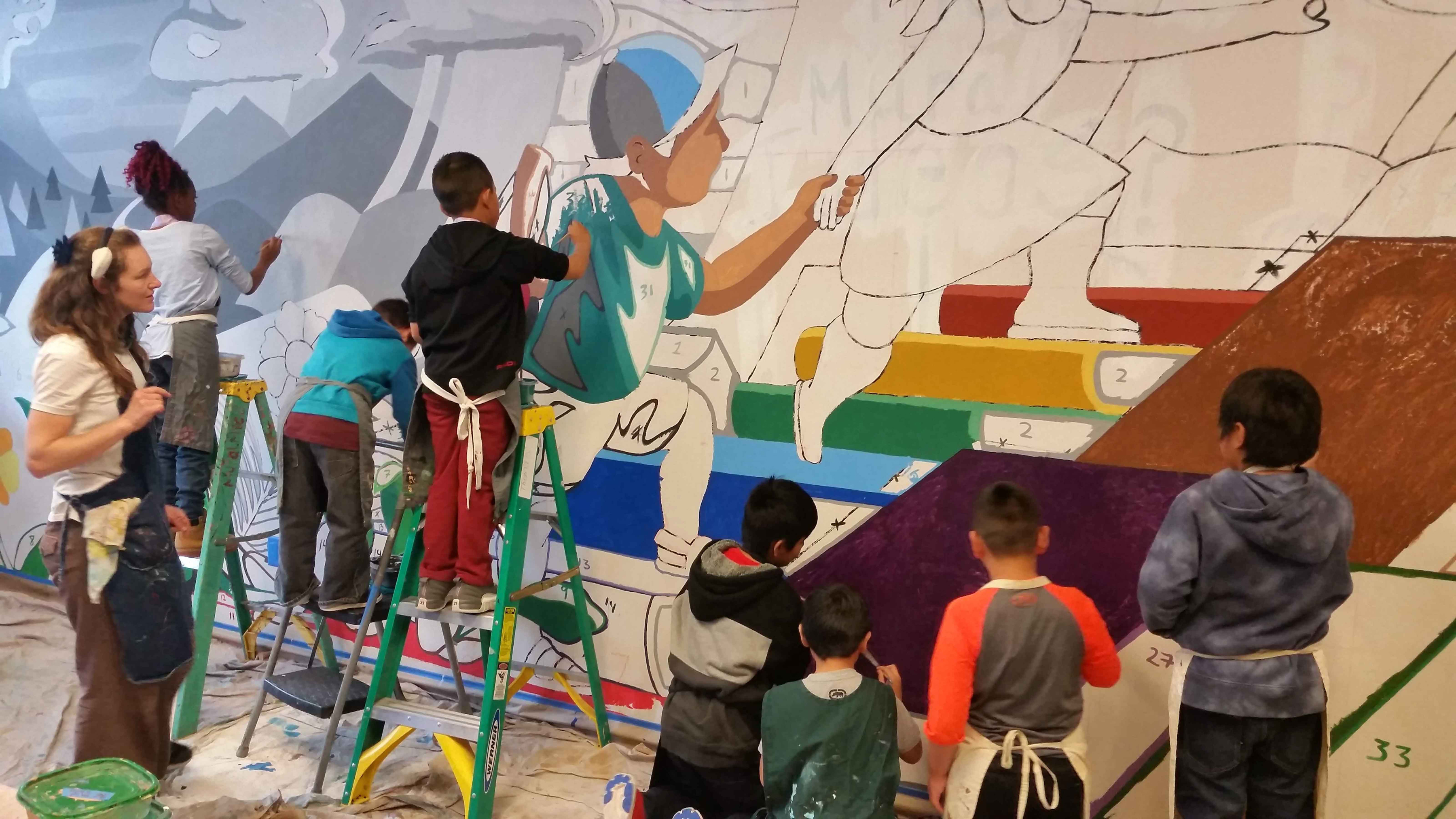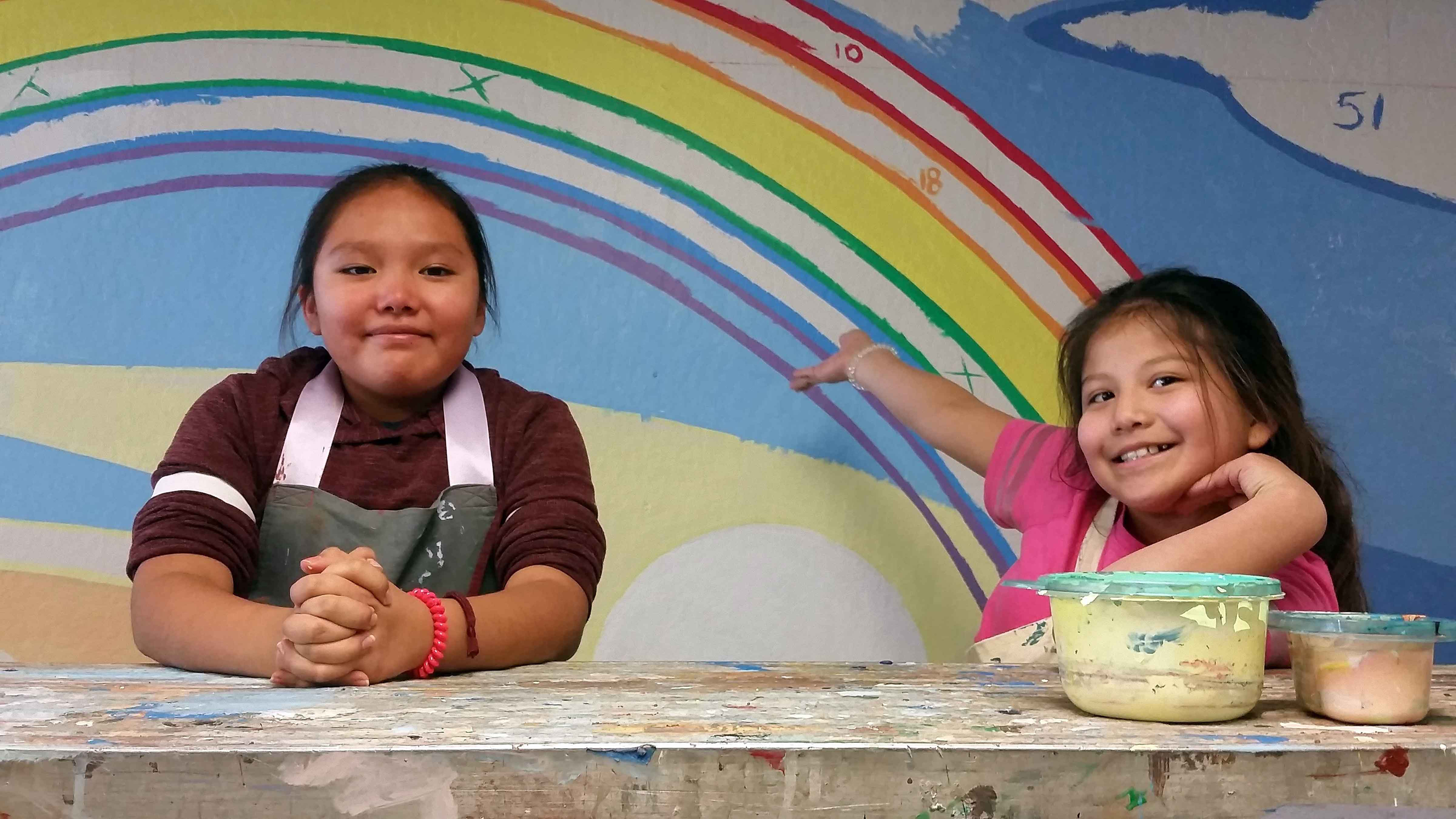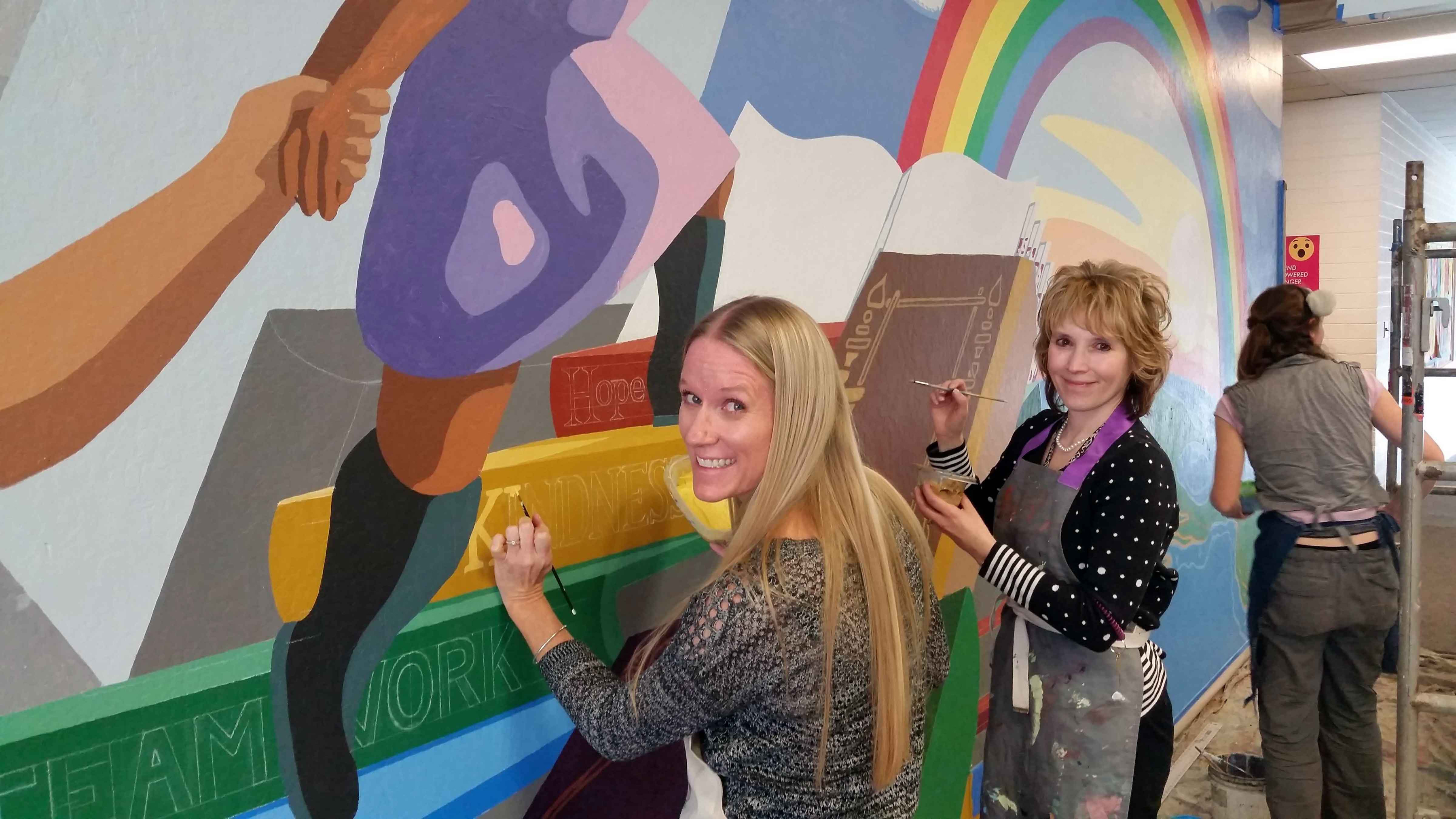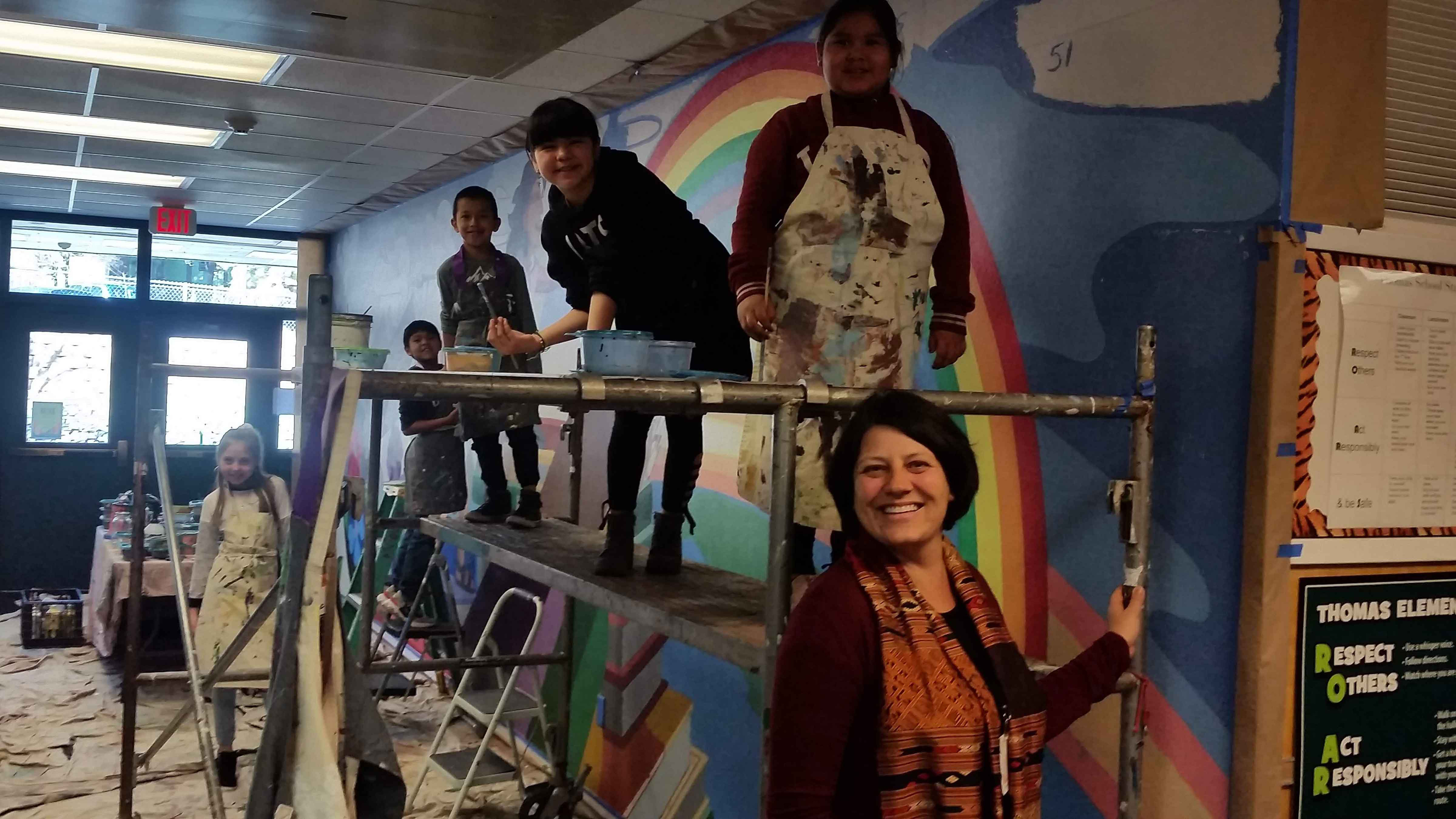 Principle Biggs and staff were invited to make their mark on the wall.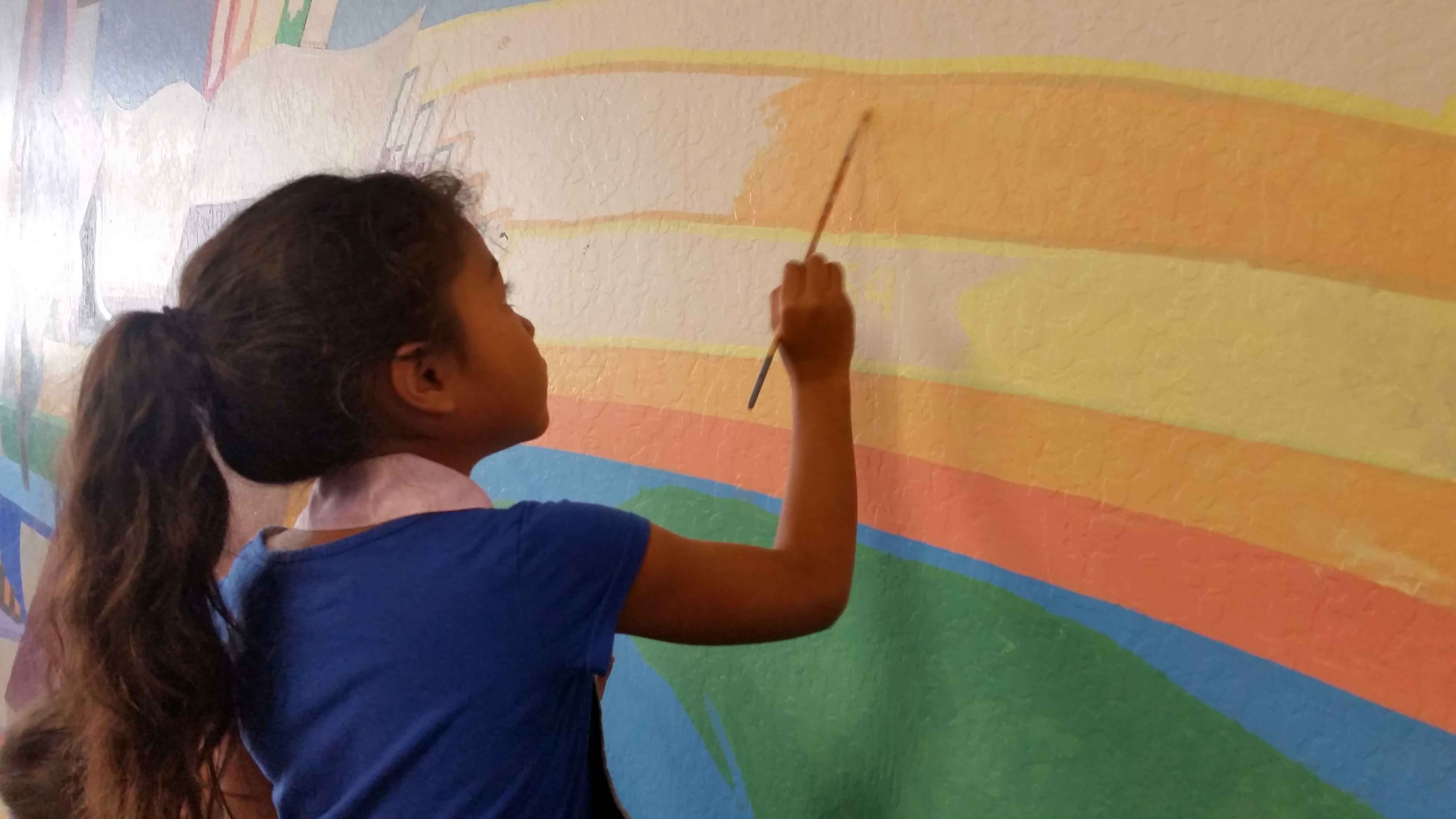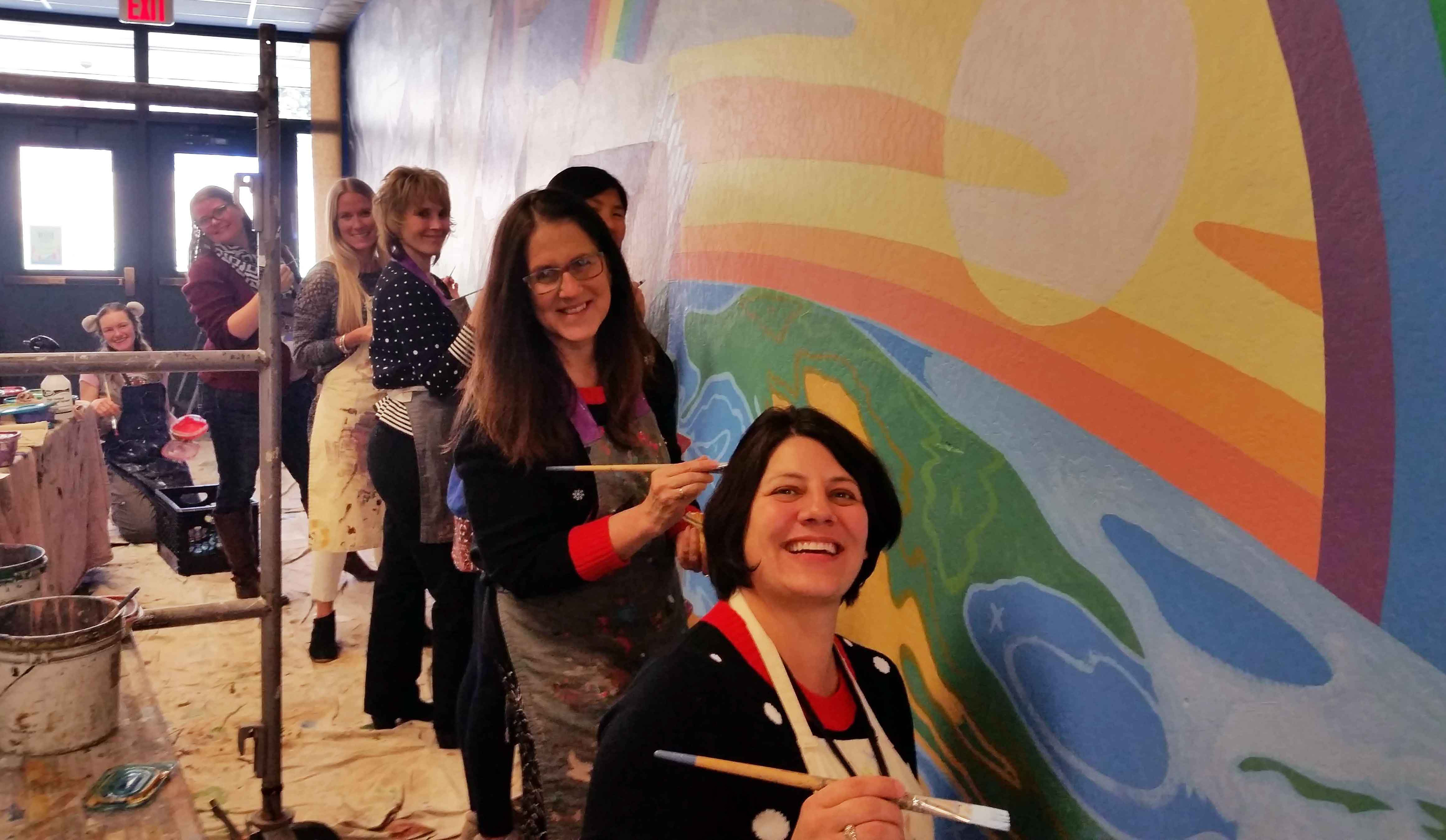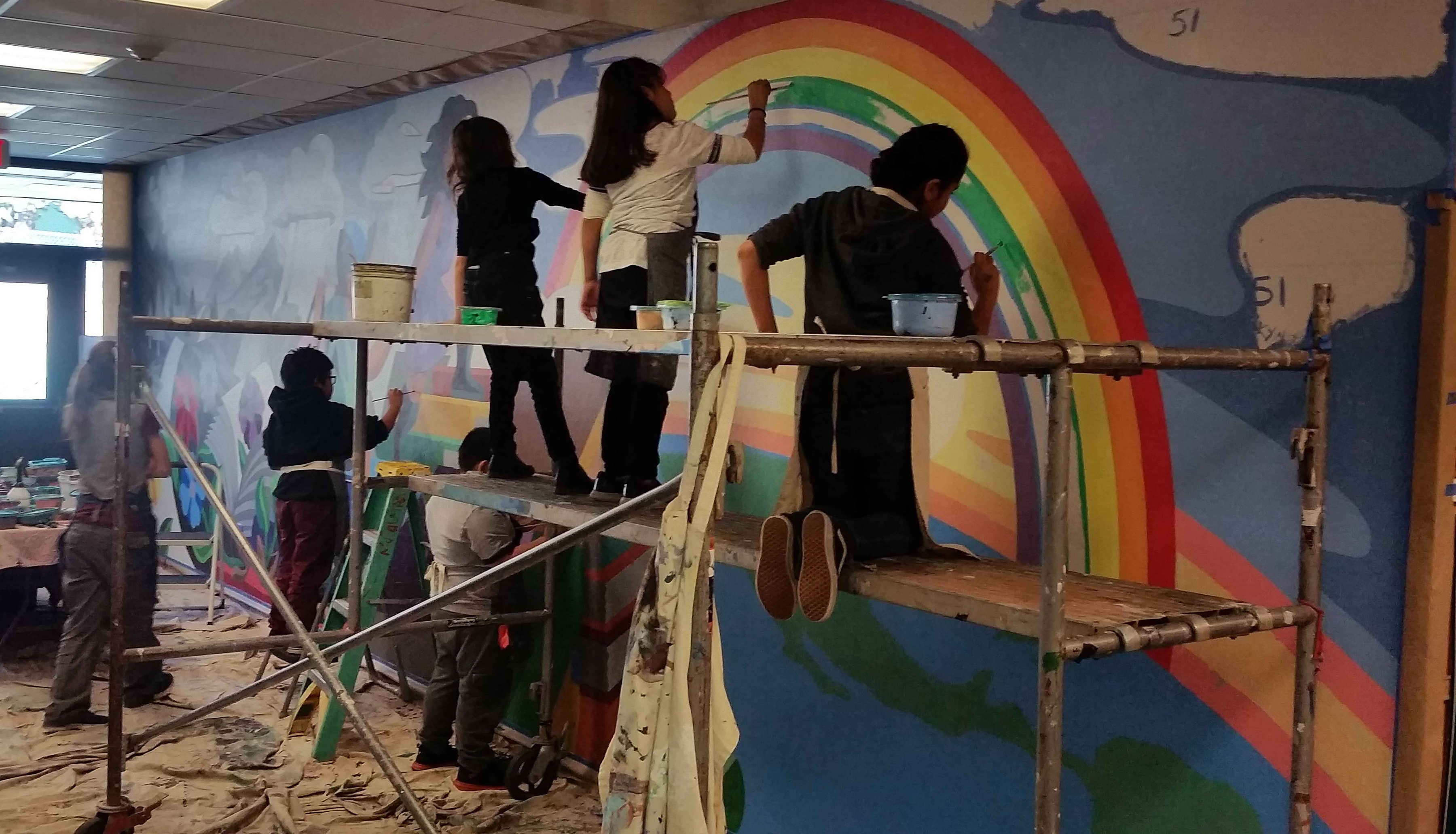 Once completed, over 400 students participated and the mural was a sight to behold.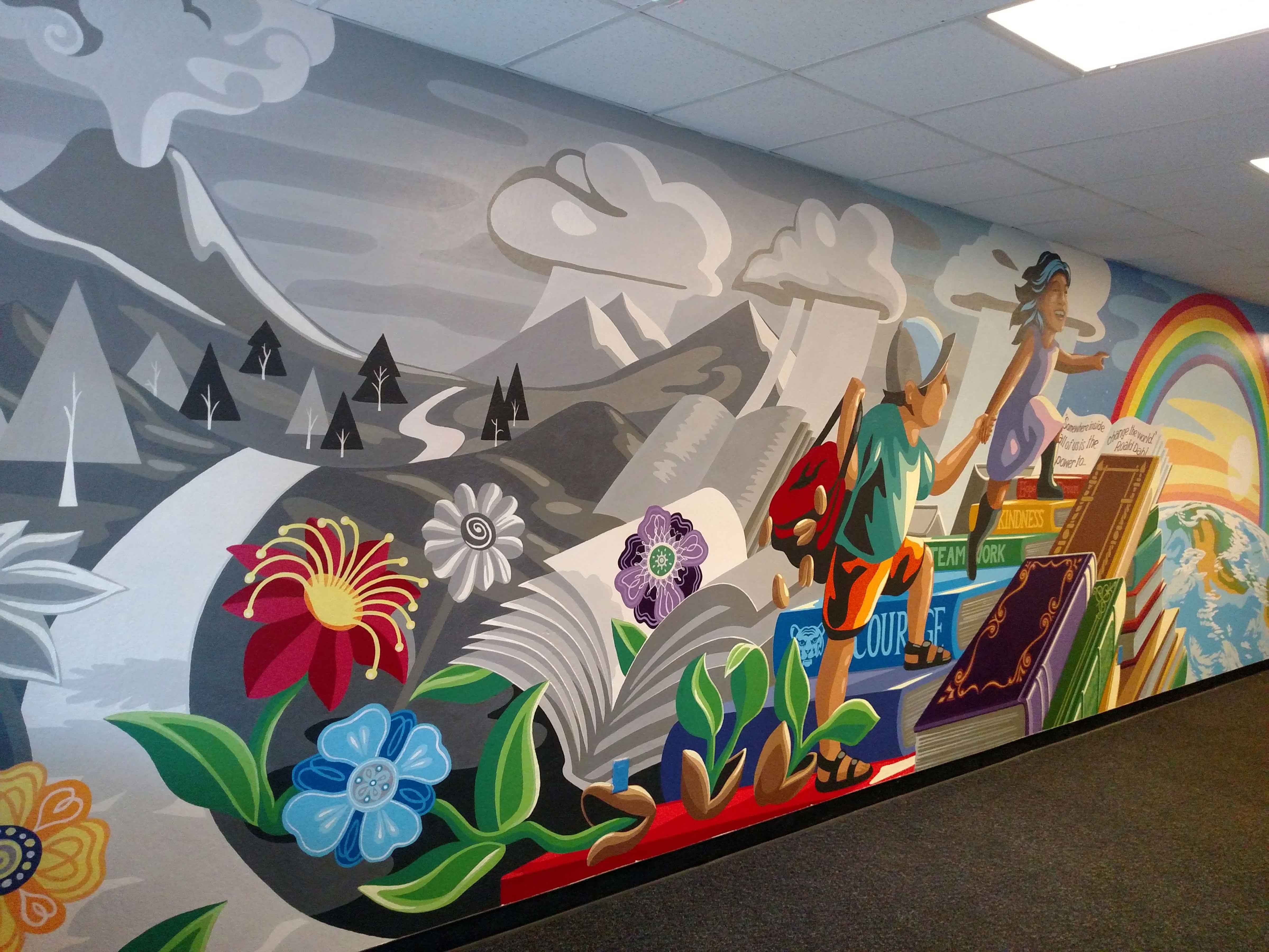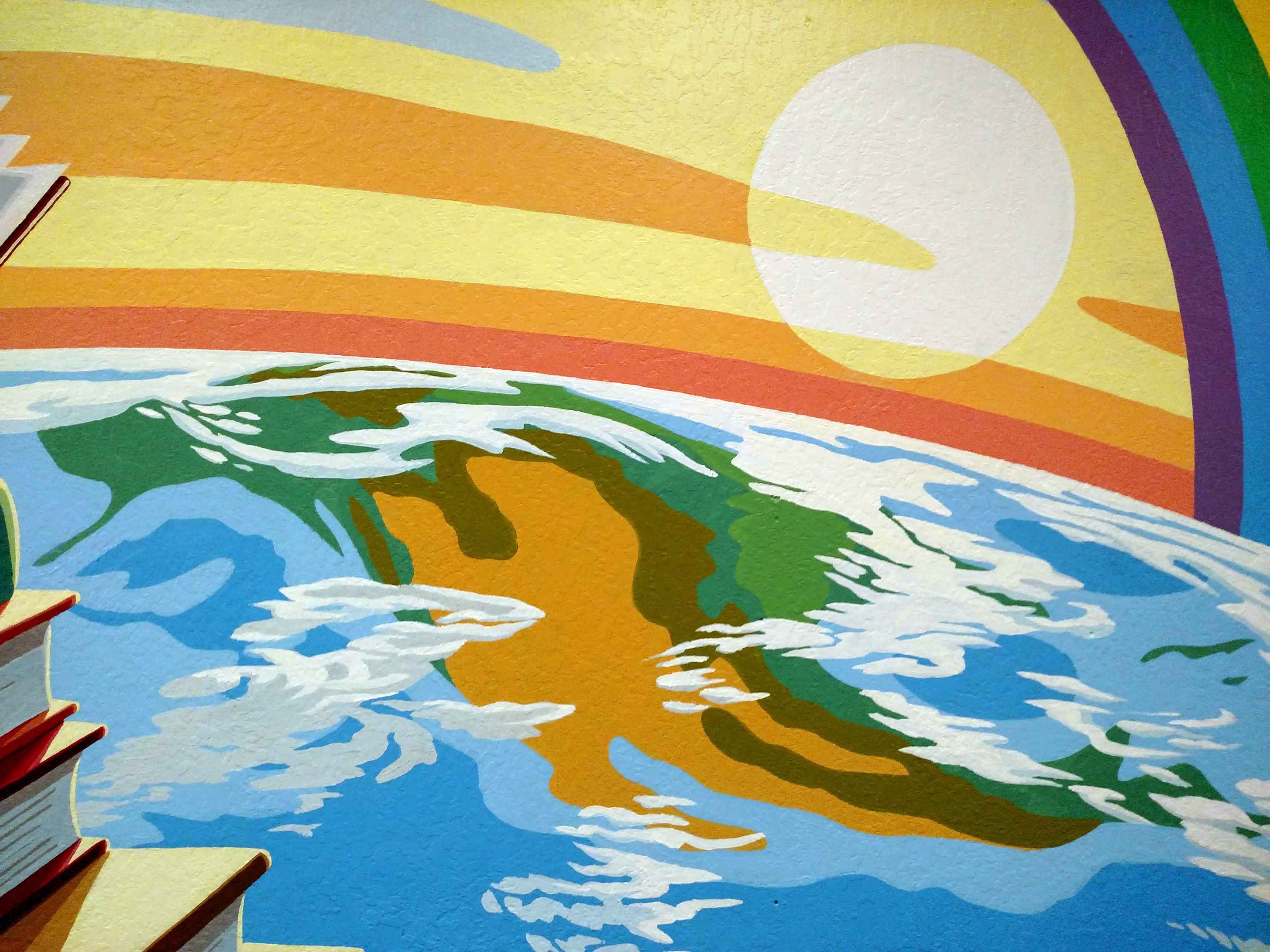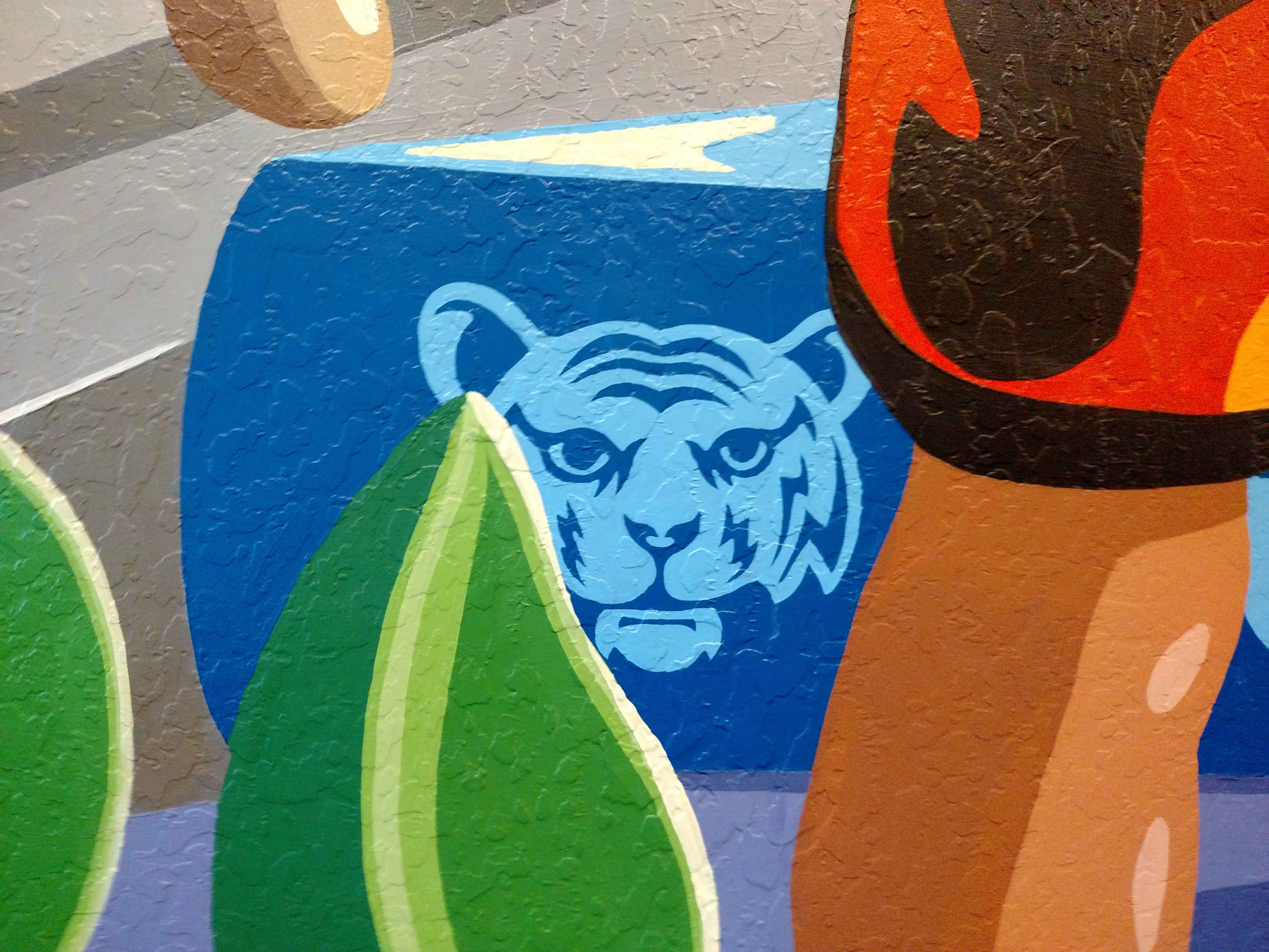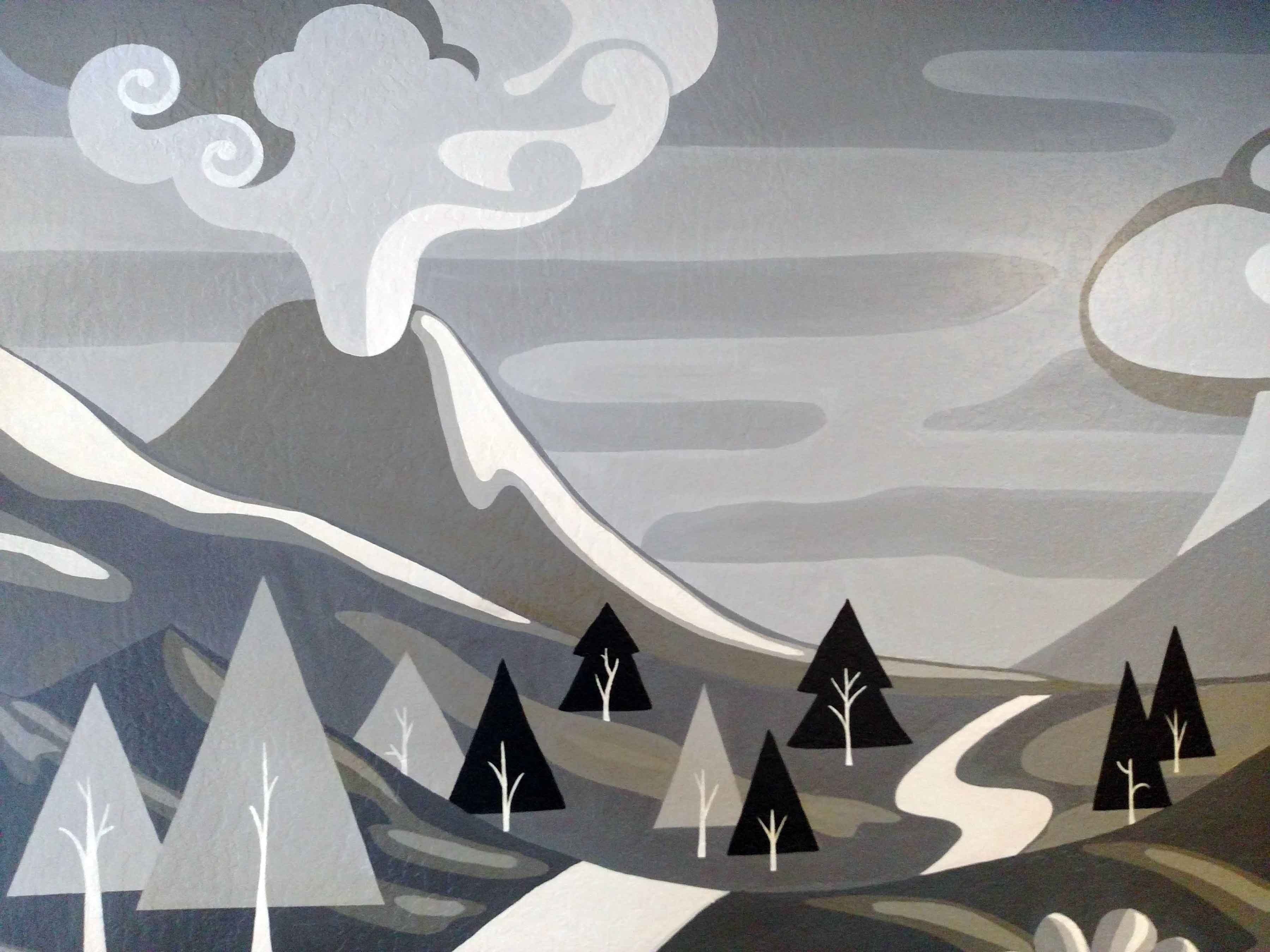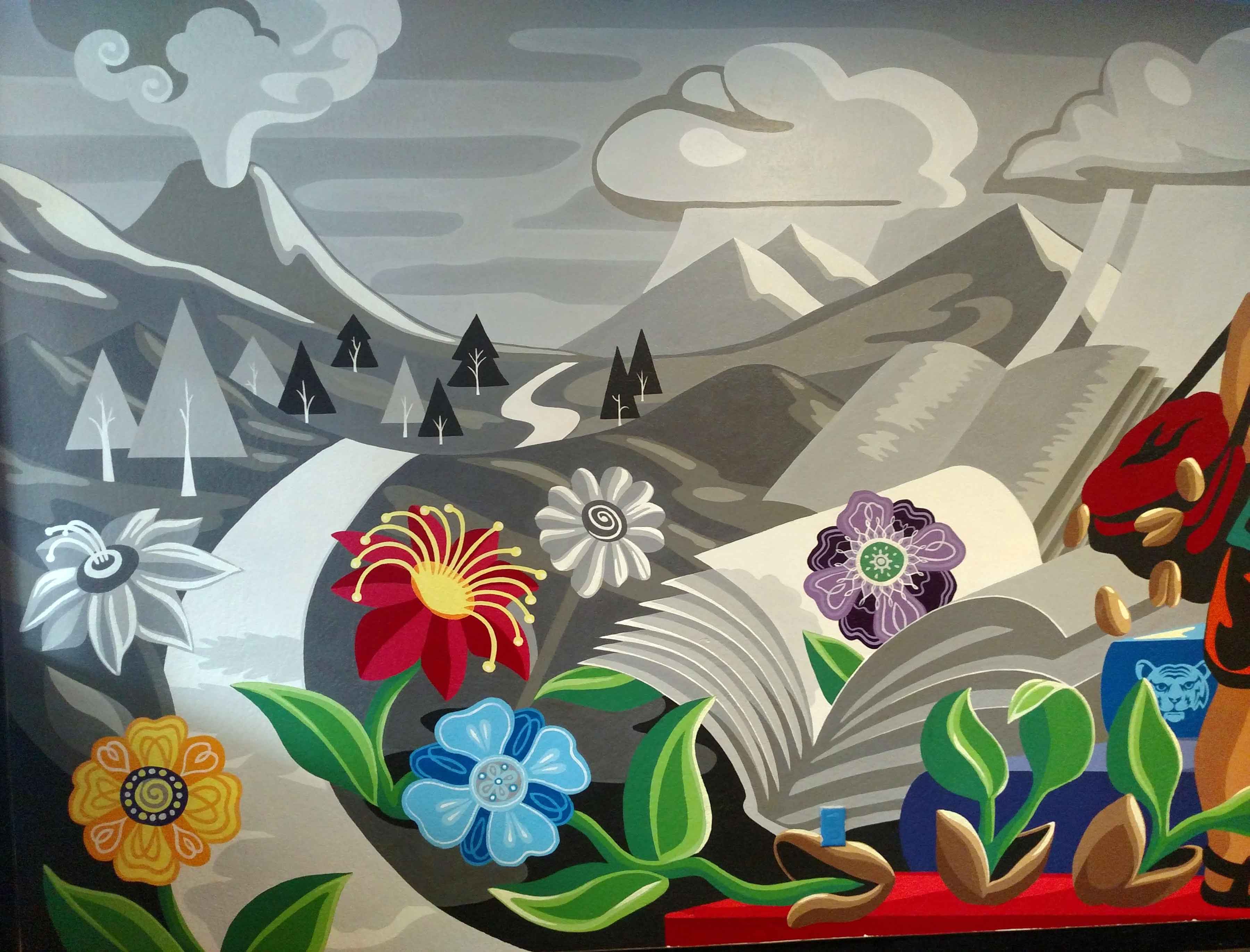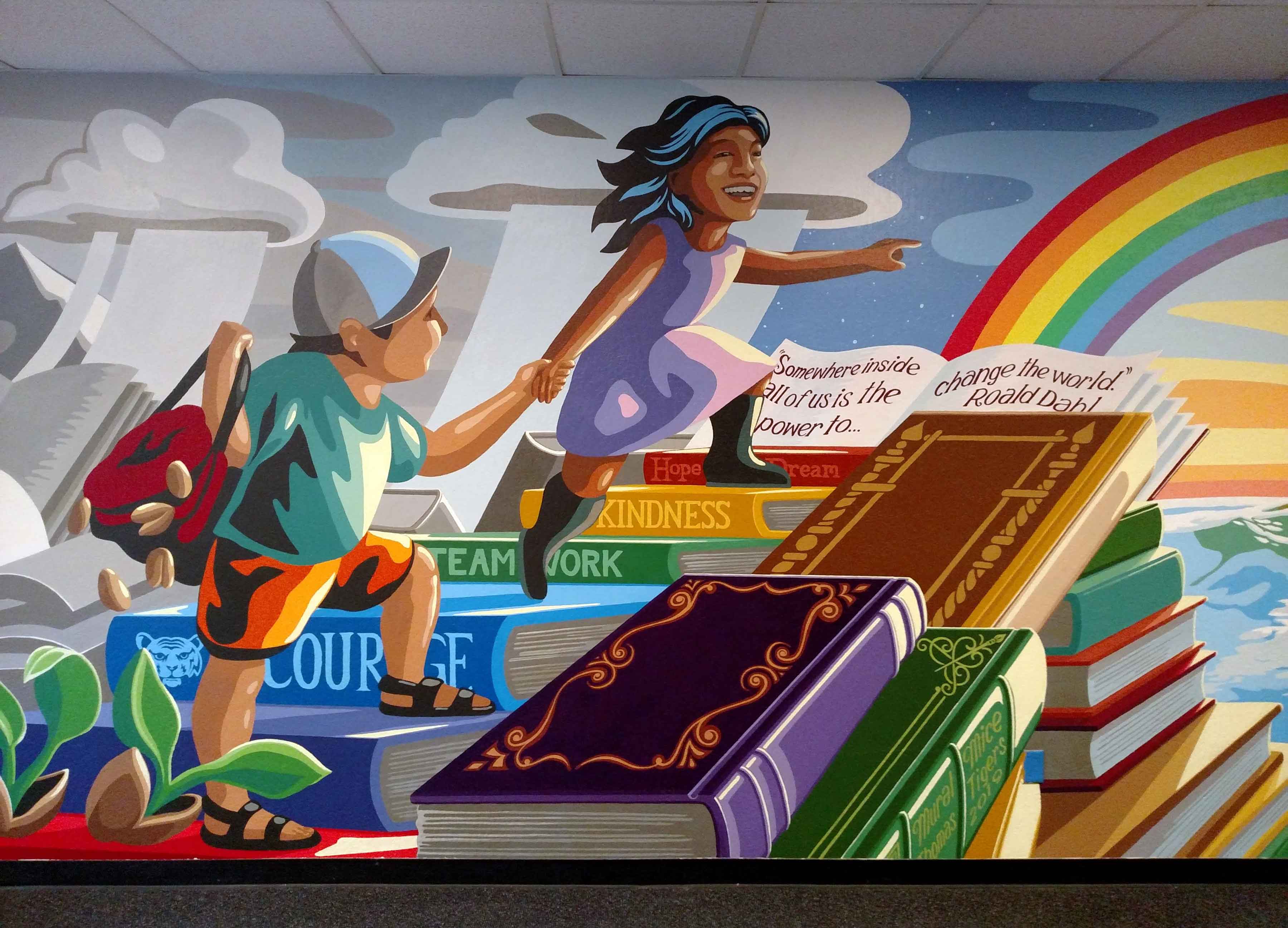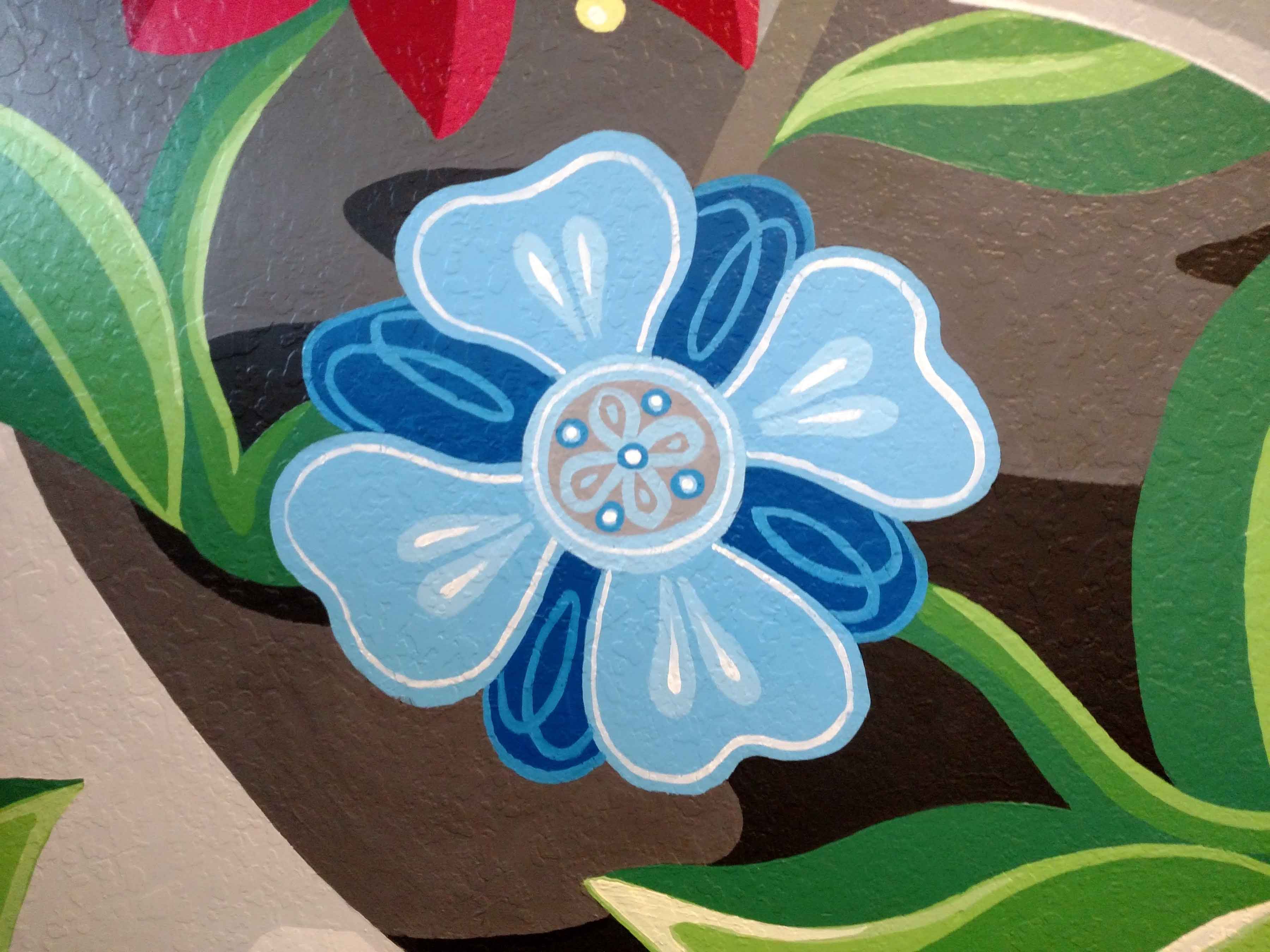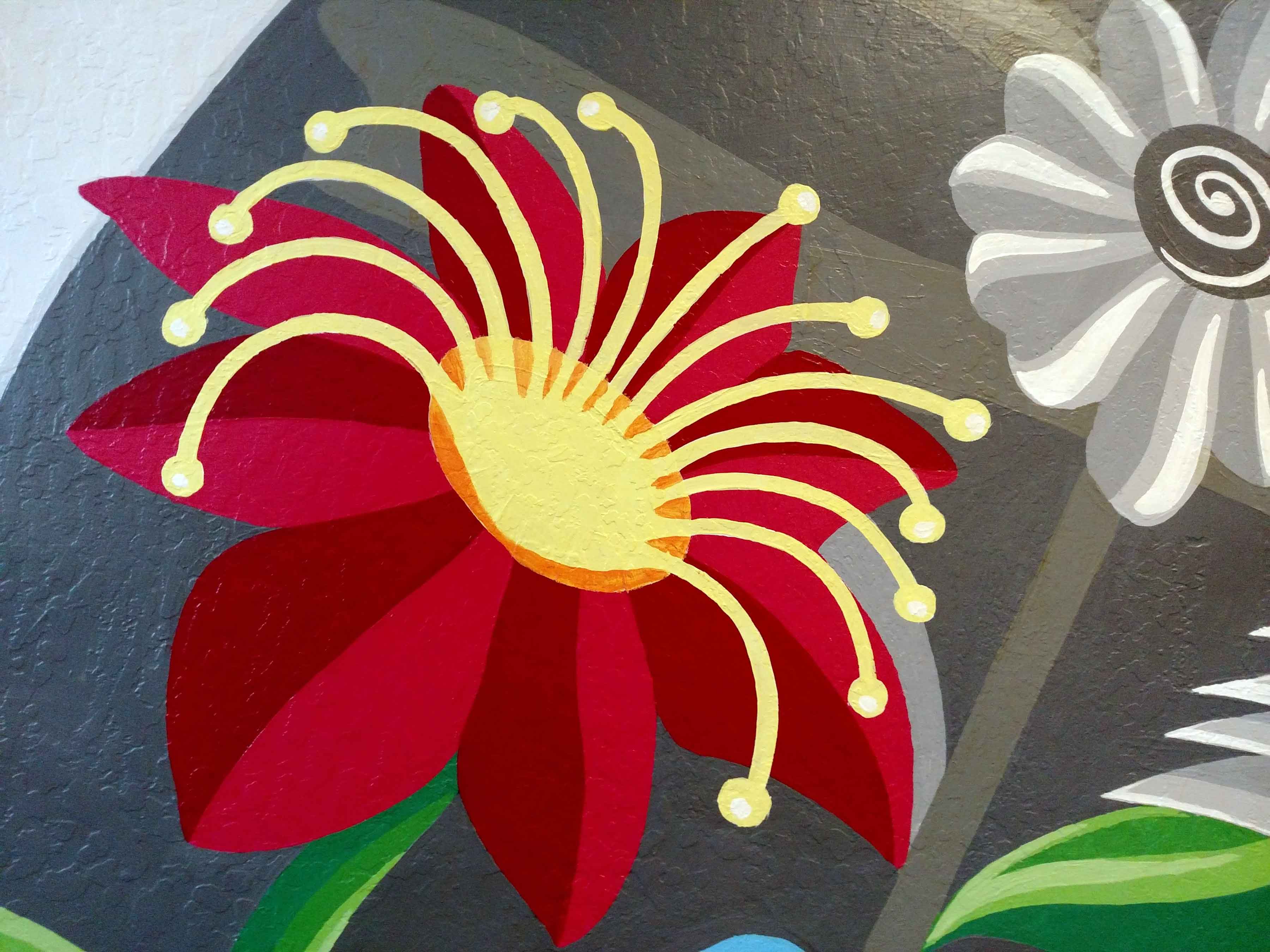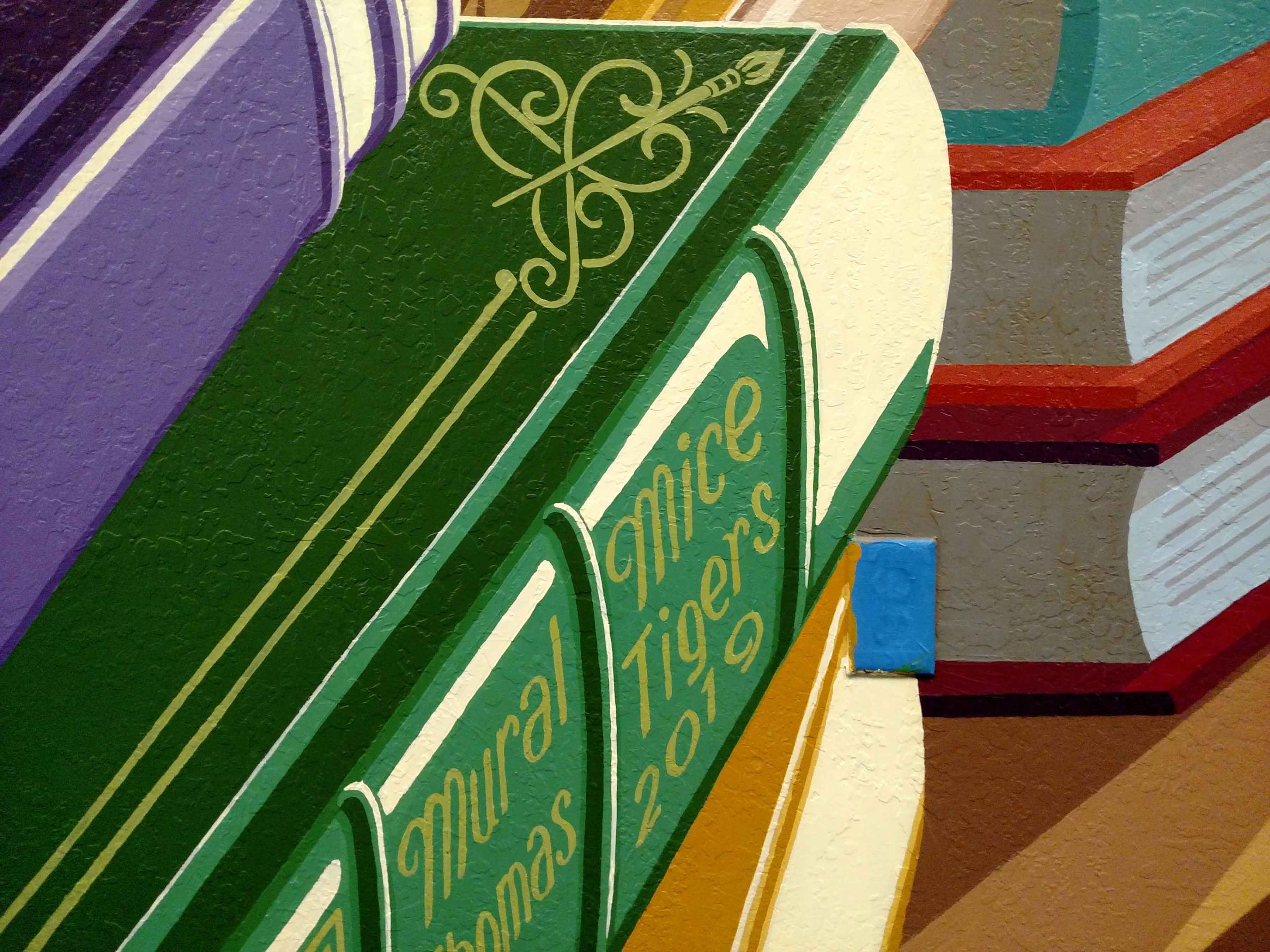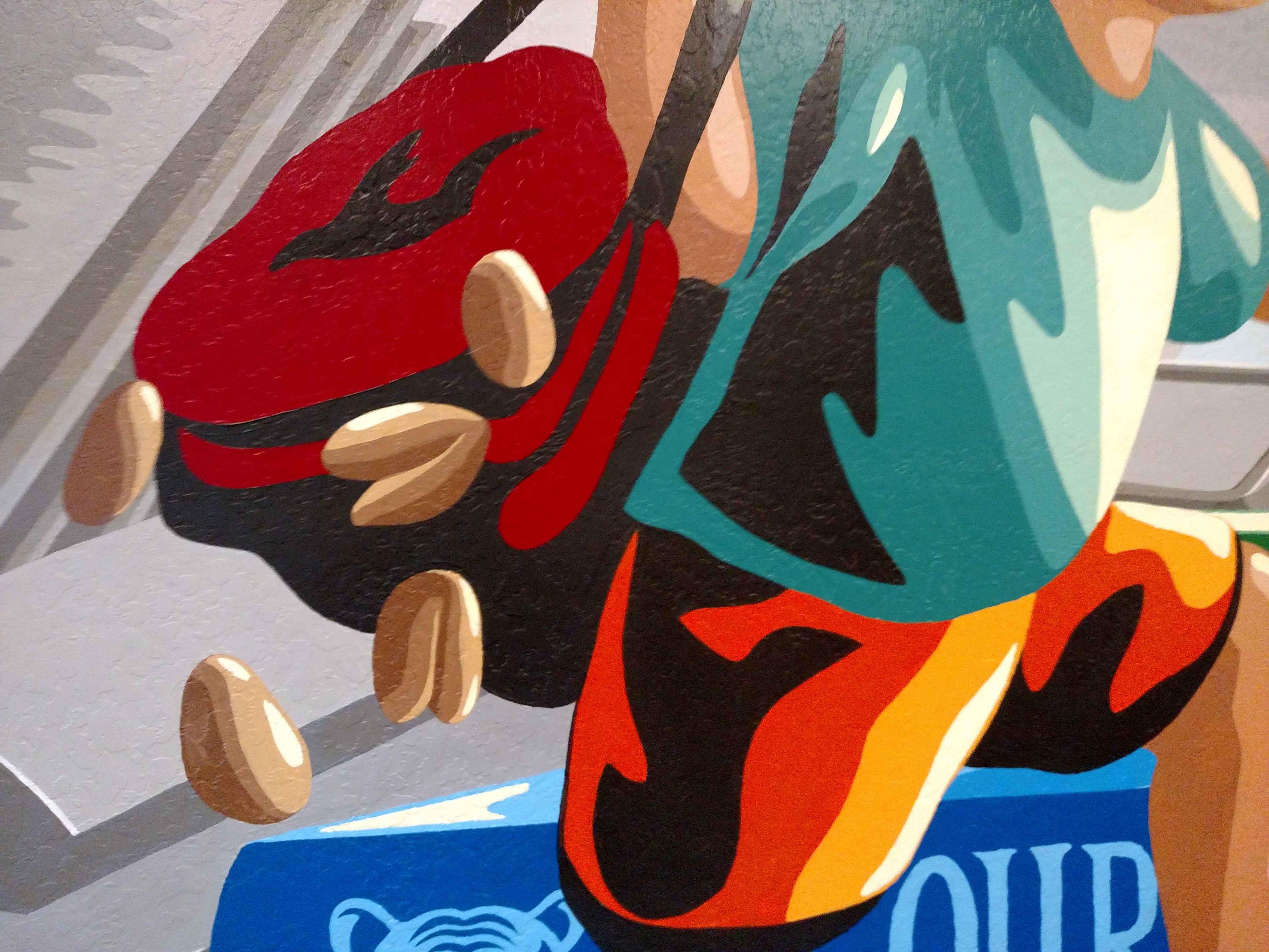 The mural was titled The Next Adventure