Dip Into the Peoria Art Scene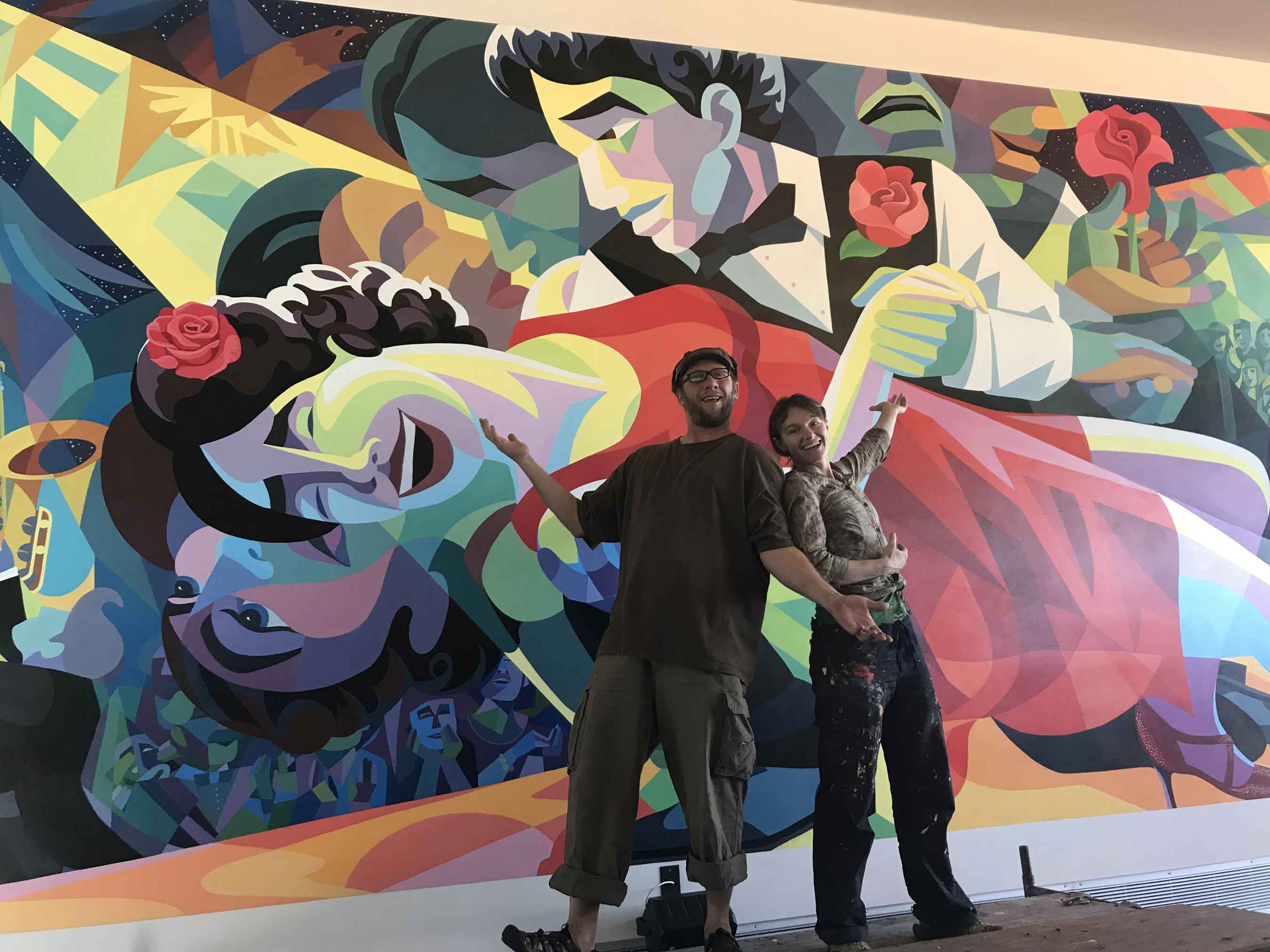 Muralists Blamed for Outbreak of "Dipping"
One Peoria resident describes the scene. "I was driving to work, it was a Tuesday, when I saw a couple walking together. Out of nowhere he lunged sideways while she spun left. They locked knees, the lead bent forward in a one-handed swoop, the flyer dipped back, her leg in a figure-4. I spilled my coffee and nearly drove into a row of garbage cans."
The so-called "Dipsters" have been spotted everywhere in Old Town Peoria arousing mixed emotions from area residents. Lifelong Peoria local, Linda Smith says that, "Dipping could be an emotional outlet for the youth, and motivation to stay fit for the elderly." But some list the epidemic of fender benders, pulled muscles and breakups due to the so-called "Dirty Dip," where the "dipper" drops the "dippee," as evidence that the Dipsters are the warning sign of impending anarchy. Emergency rooms fill to capacity with dip-related injuries, and lawyers rake in millions from divorce settlements. Some are pointing fingers to the new mural at the Peoria Center for the Performing Arts as the source of the conflict.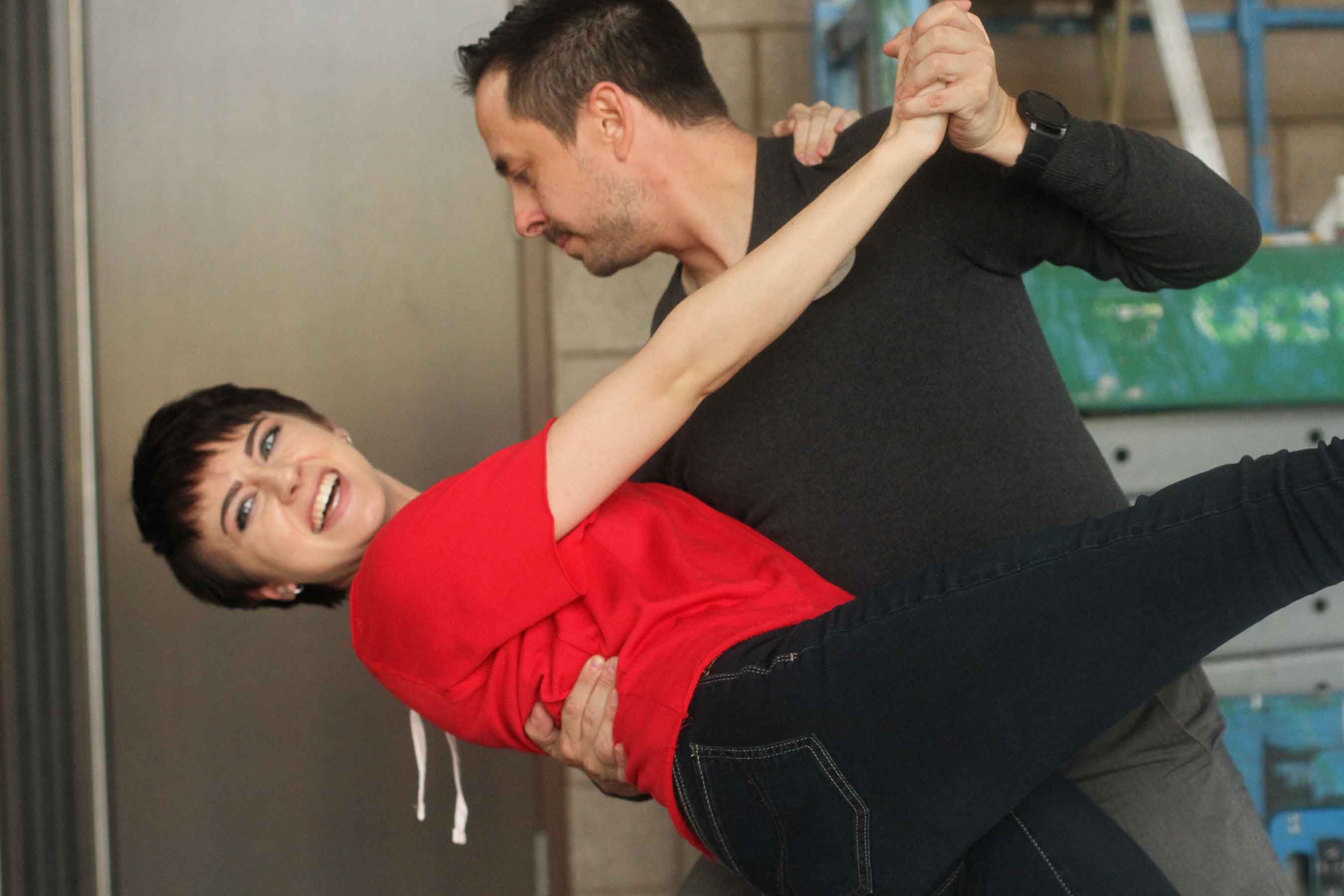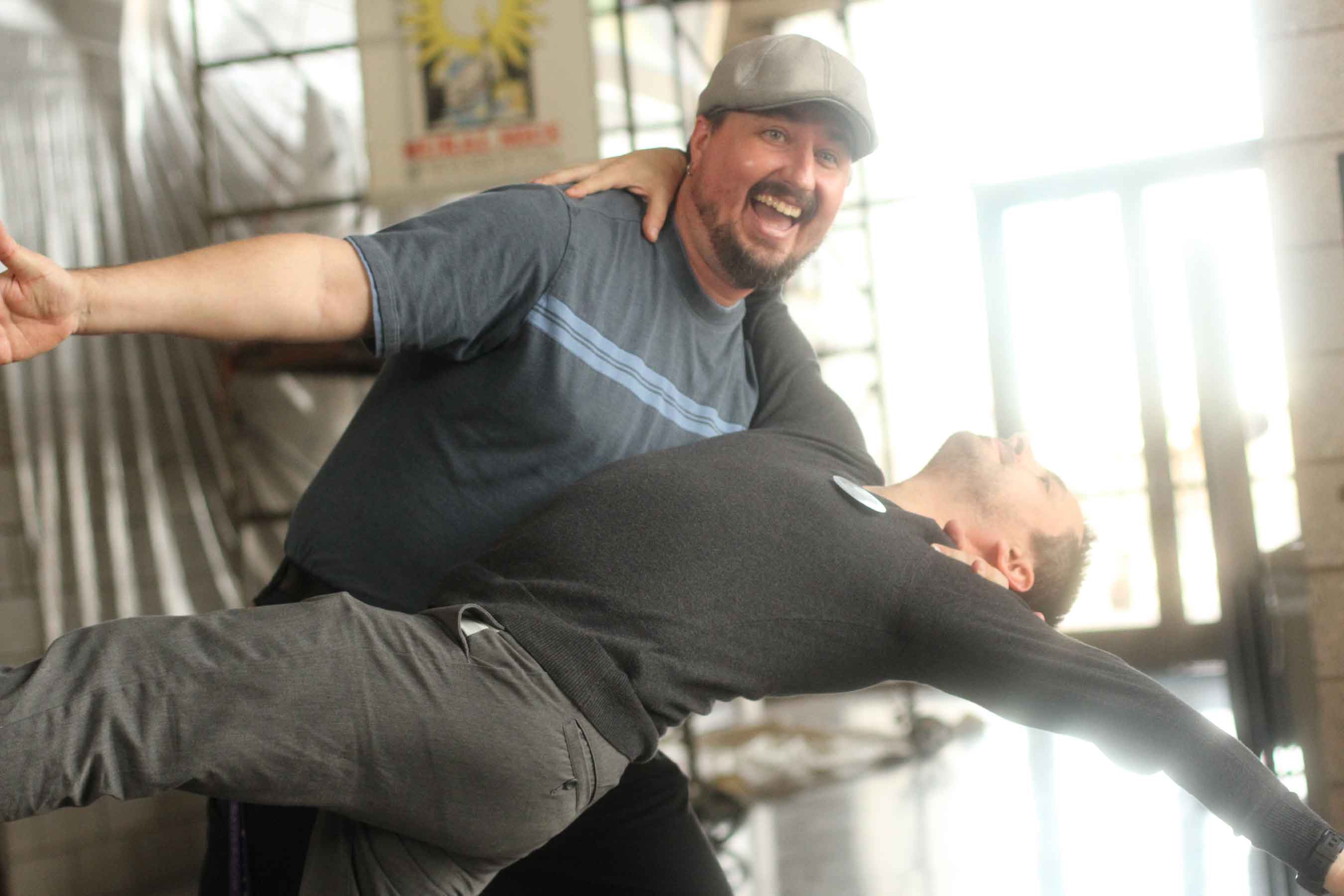 The artists responsible for the mural, Margaret Dewar and R.E. Wall, also known as the Mural Mice had been working on the piece since February 2018. The work is a donation to "Theater Works," from arts philanthropist, Thomas Gyder. The mural depicts two dancers front and center, blatantly dipping. "Sometimes art imitates life, but other times, life imitates art," says Mural Mouse Wall, "I think the "Dipsters" are a force for love and healing, an inevitable response to the harsh, troubled world that we live in today." Dewar responds to the blast of controversy surrounding the mural, "it's easy to blame the art, but maybe…a little dip into the arts is exactly what people have been looking for."
Whether the Dipster phenomenon is a spontaneous revolt or the result of crafty brainwashing at the hands of two mischievous Mice, the theater mural is complete.
All are welcome to come down to the theater and decide for themselves.