"Route 66" Mural Overview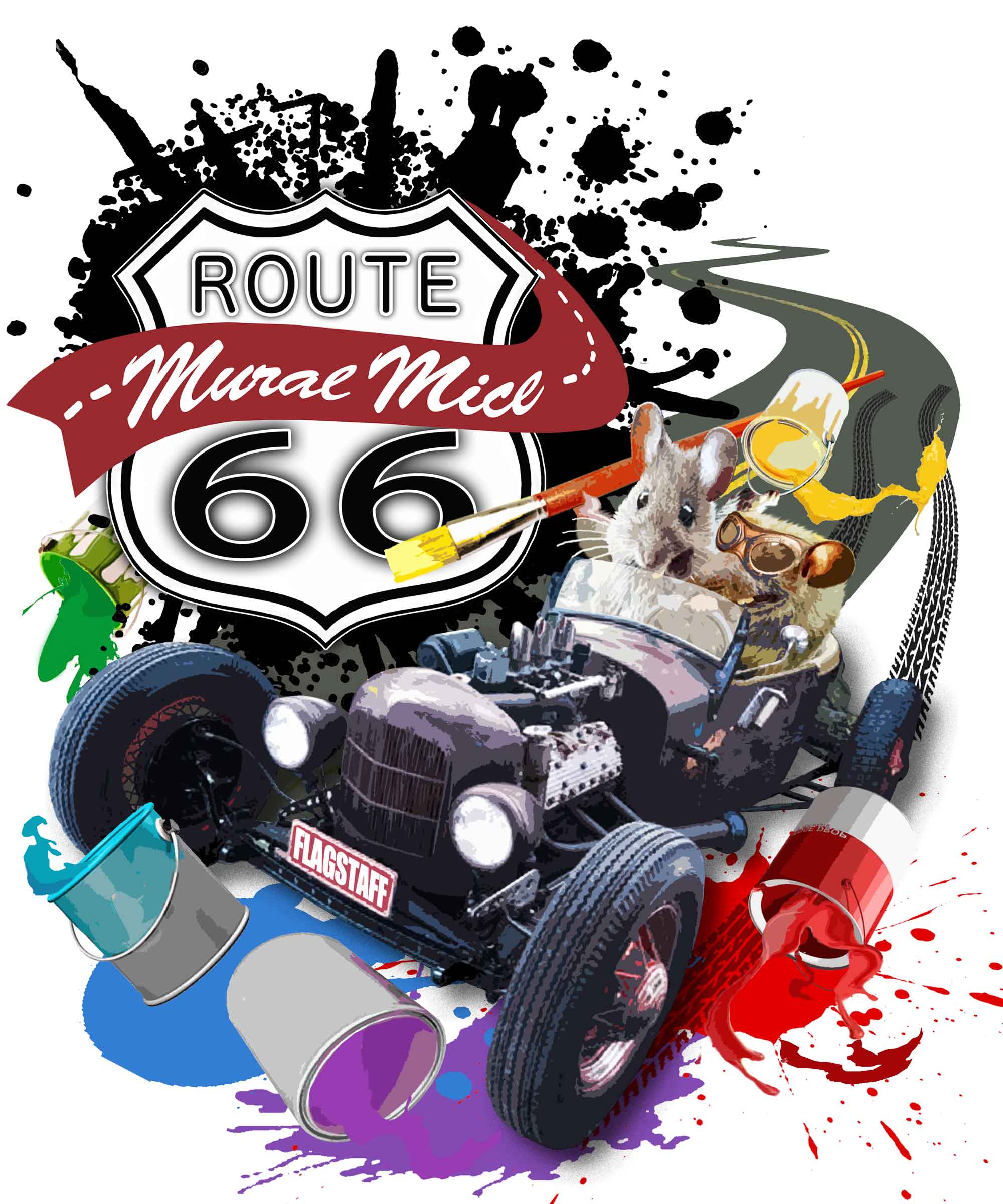 Flagstaff Arizona is getting a Mural Mice Mousterpiece. The newest mural entitled the "Phoenix Avenue Route 66 Mural" is under construction throughout the summer of 2013. Its located on the south side of the Lumberyard Brewery at 5 South San Francisco street. The project is being commissioned by the Flagstaff Beautification and Public Art Commission BPAC with bed, board, and booze BBB tax funds.
Greek Island Mural- Flagstaff Az. 2014


Artist Margaret Dewar
"Mother Myth of Route 66"- Flagstaff Az. 2013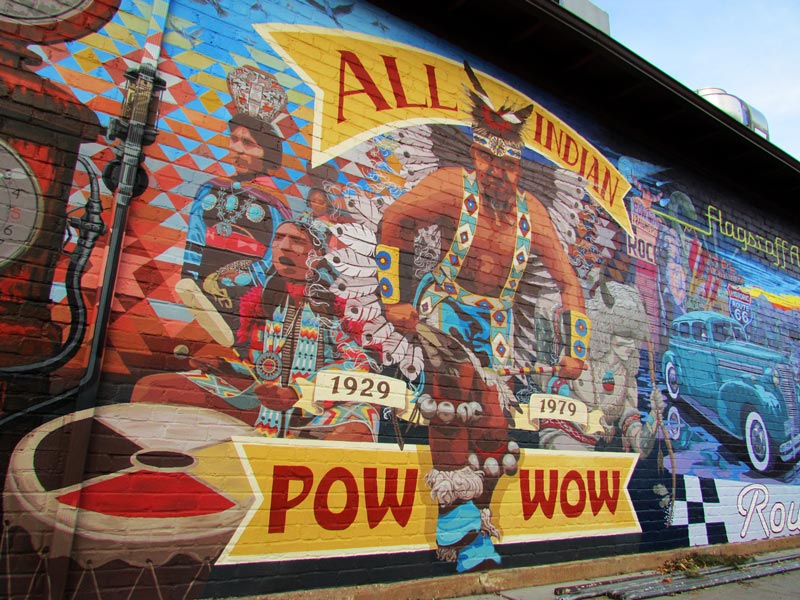 Artists- R.E. Wall and Margaret Dewar
"Melting Point"- Mesa, Az. 2012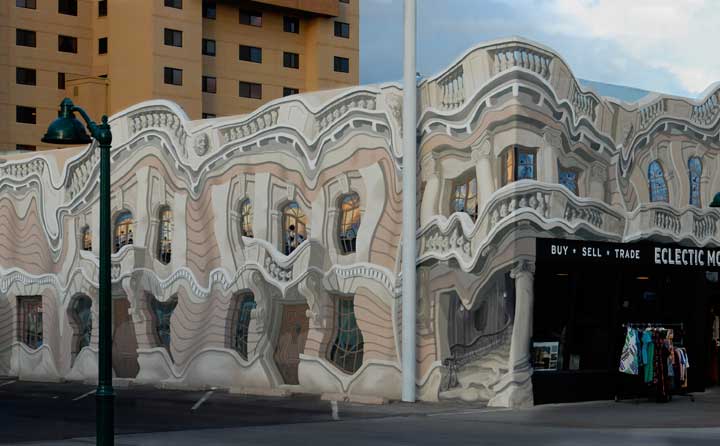 Artists- R.E. Wall and Margaret Dewar
"Arizona Artists Turn Up The Heat!"
Everyone knows summer in the Valley is hot. So hot, the buildings are melting! That is the theme of "Melting Point," a new mural on display at 220 W. Main St. in downtown Mesa. The image of a turn of the century, classic building covers the entire exterior of the store, dripping and sagging on its foundation. This new work is turning up the heat in downtown Mesa.
Page 3 of 3