Mice Paint Flagstaff Visitor Center

Flagstaff's historic train station is the home to the Flagstaff Visitor Center. Eighty to one hundred trains flow past the station every day. Now, there's a train inside, a model train, and its complete with a diorama of Flagstaff in the mid 1920's. Read and see more....
Mousefest Your Dreams!
Welcome to the home of the Mural Mice
We are happy to share our art and our experience in building community murals and theater.
Ask us how you can get involved in the next big Mural Mice adventure.
Take a closer look at some of our work with a virtual mural tour.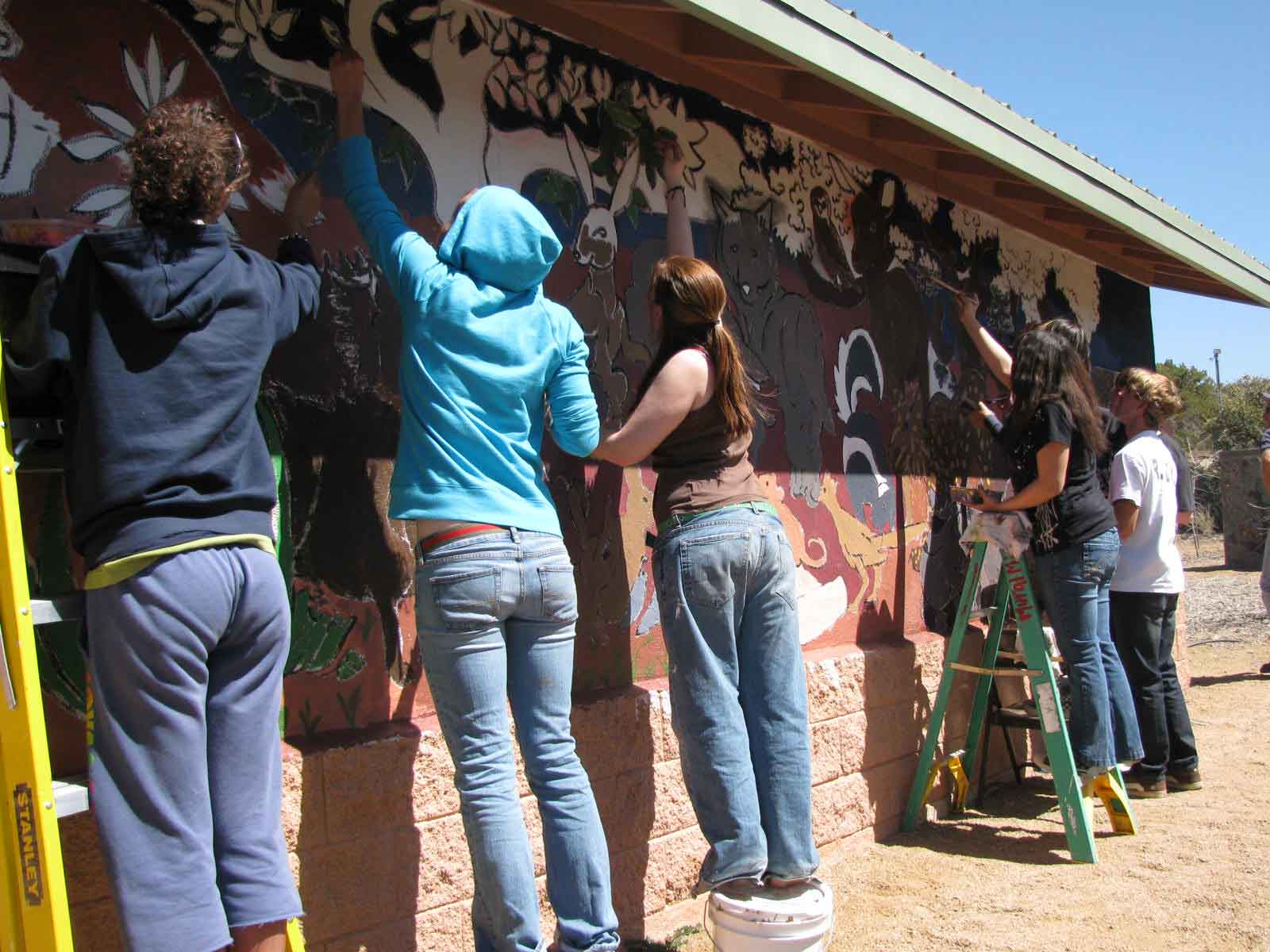 Mural Mice Philosophy
First and foremost, we care about community. We use murals as a tool to bring people together. As artists we want our talents to serve the greatest good, to inspire, beautify and empower one another to get involved in community. Our murals are an expression of what holds us together, a celebration of our uniqueness, our differences, our heritage and our vision for the future.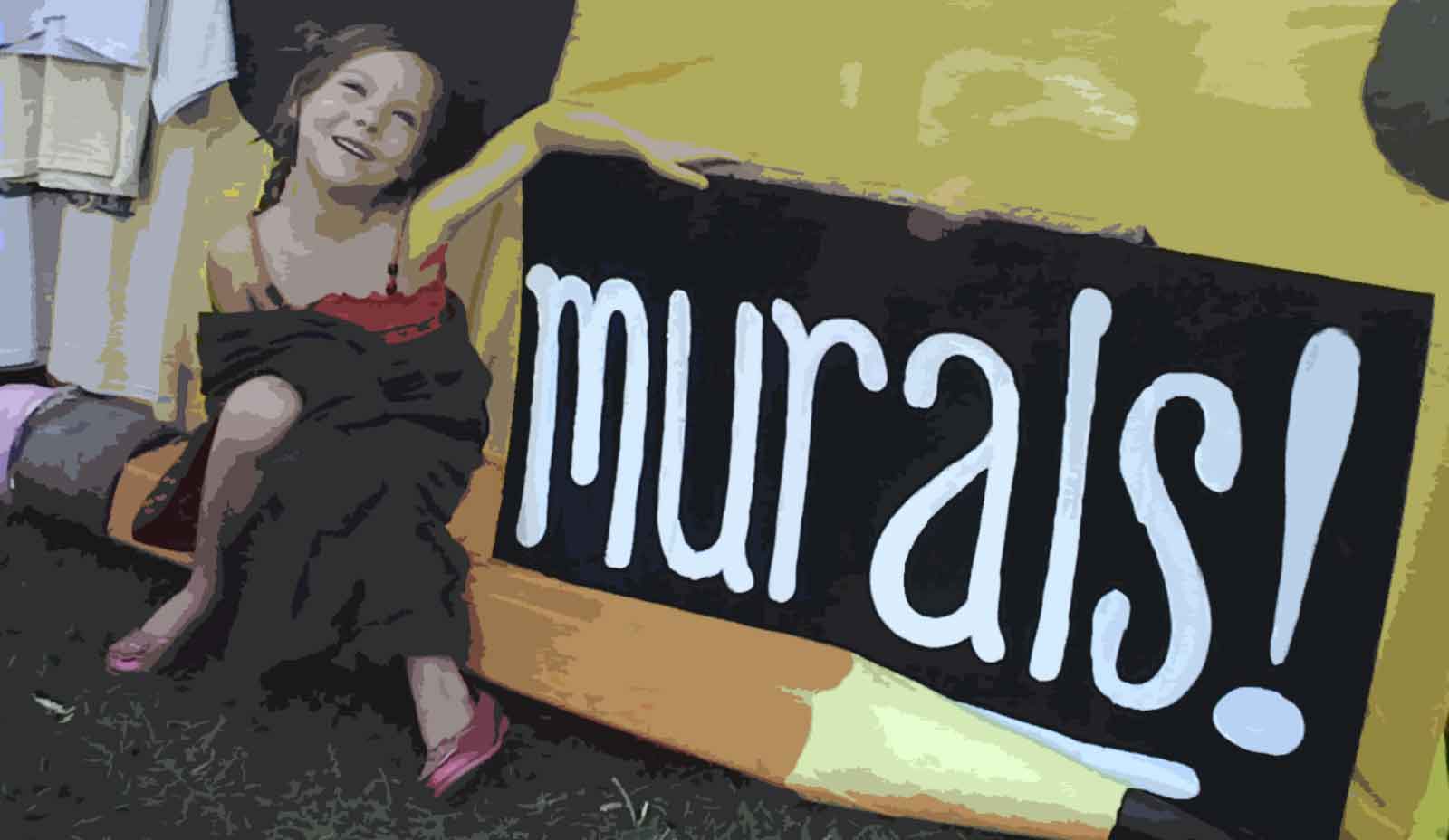 Mural Mice Win 2018 Viola Art Award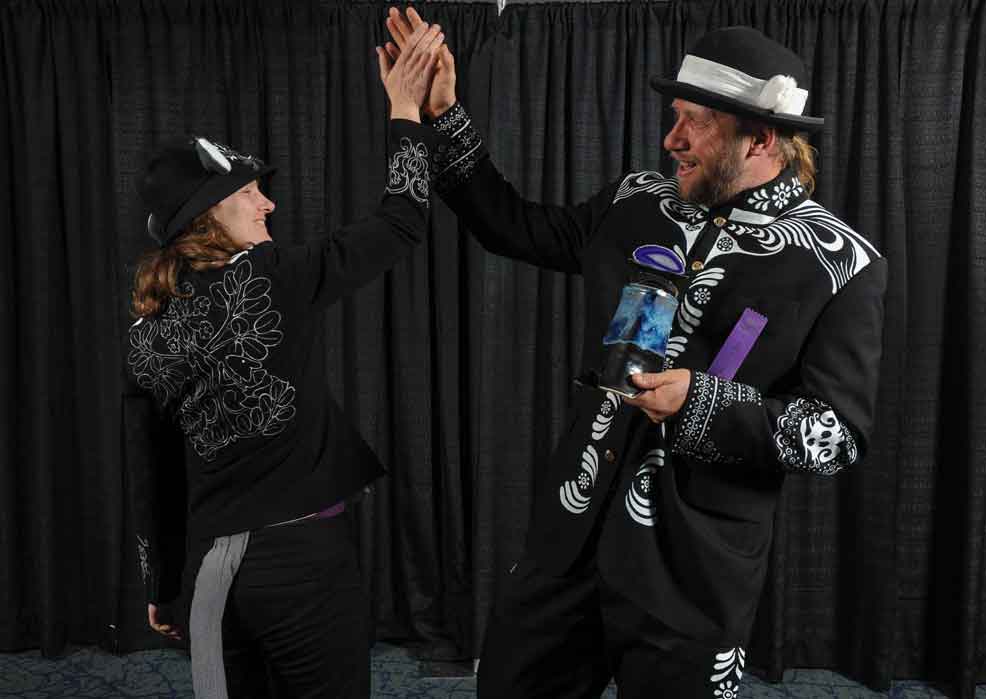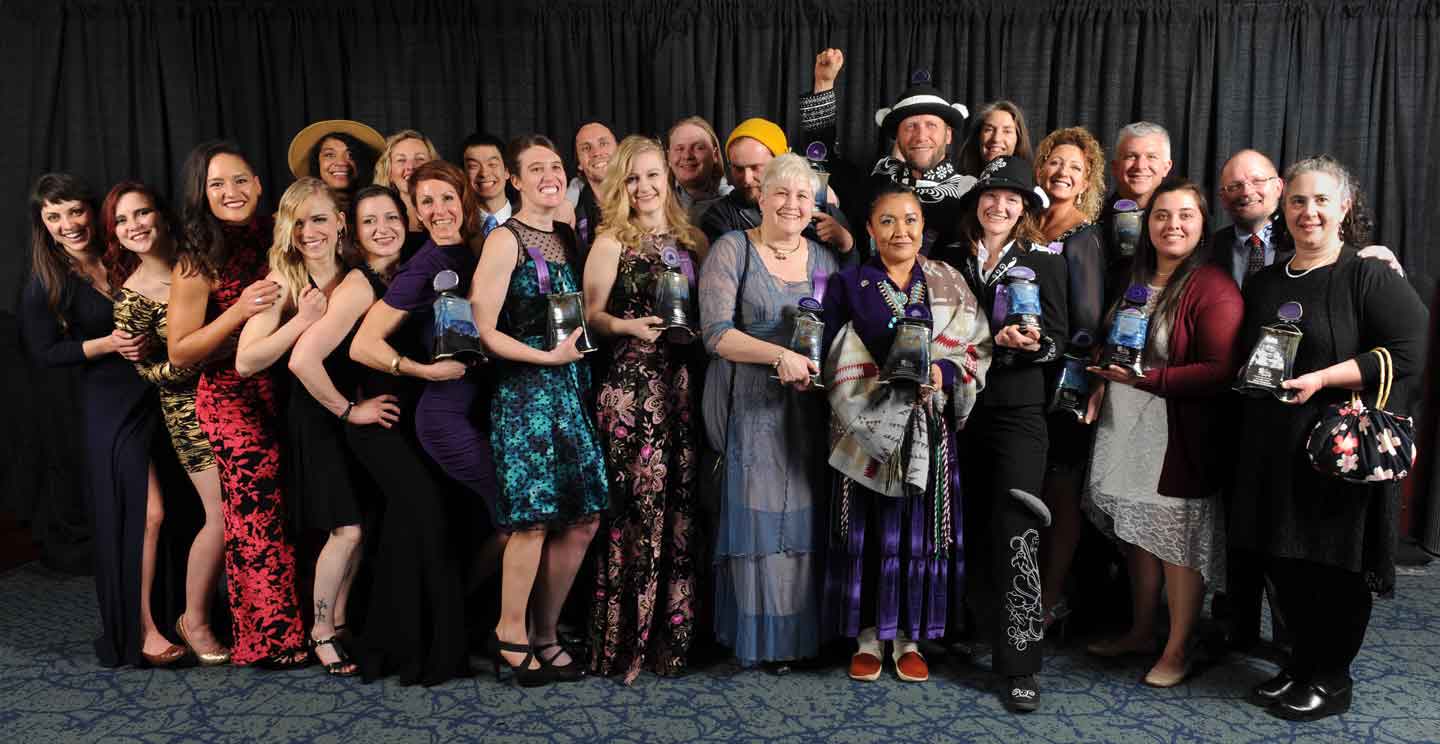 Mural Mice artists and founders R.E. Wall and Margaret Dewar were nominated for two Viola Awards (Excellence in Visual Art and Community Impact) for their 2017 murals. The artists had been nominated four times for Viola Awards since 2013, and finally came home with this years Excellence in Visual Arts Award. "When your working for the arts, everyone is a winner." Says R.E. Wall
Tuba City Library Gets New Mural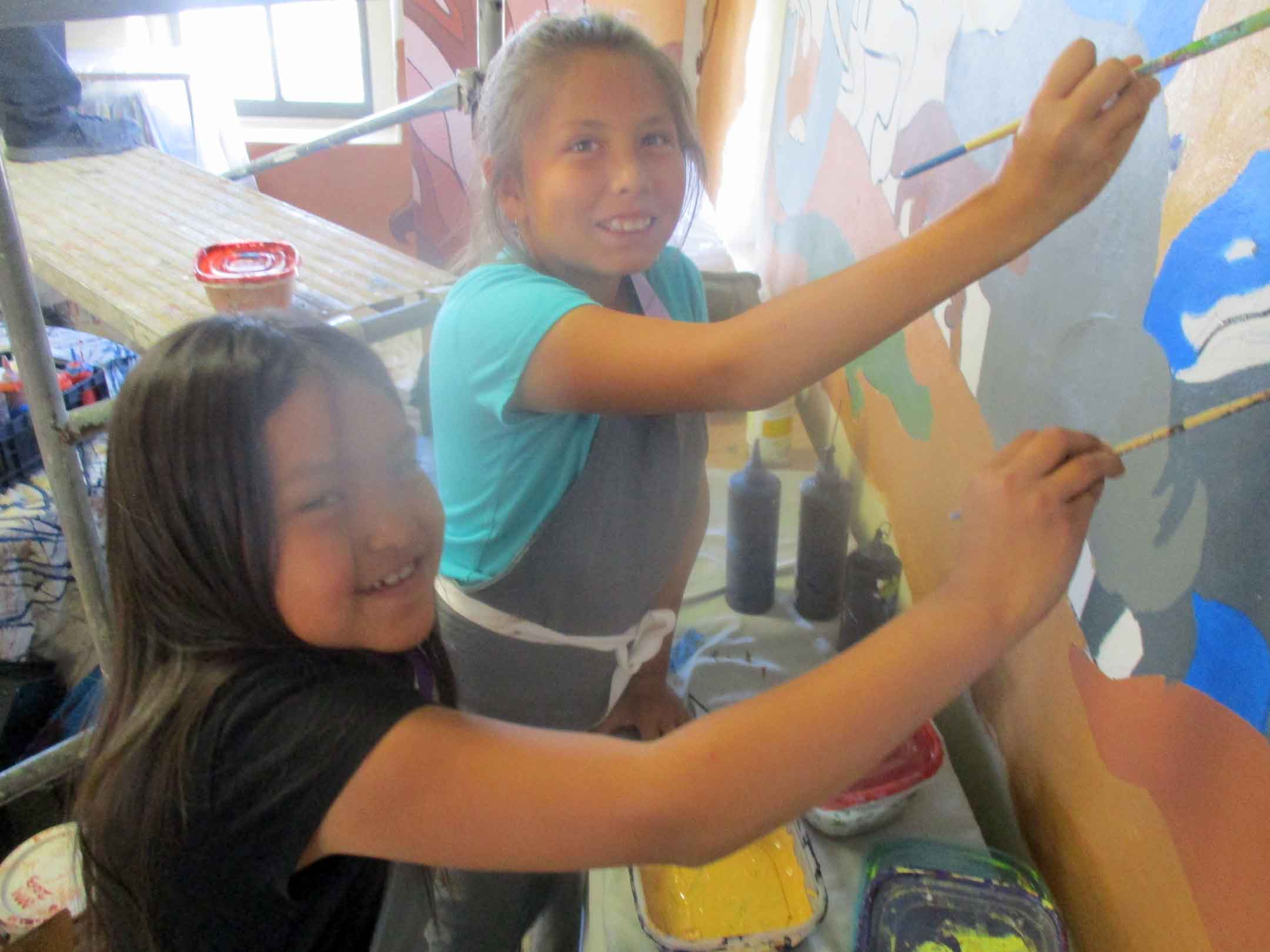 In Spring 2017, the Mural Mice took a journey to another world. Their mission? To paint the childrens area of the Tuba City Public Library on the Navajo reservation. Moreover, they would request that the library community design and paint it with them. They rose to the occasion with colorful flair. The project was supported by the Arizona State Library, Archives & amp; Public Records, a division of the Secretary of State, with federal funds from the Institute of Museum and Library Services.
Story of a Ghost Mural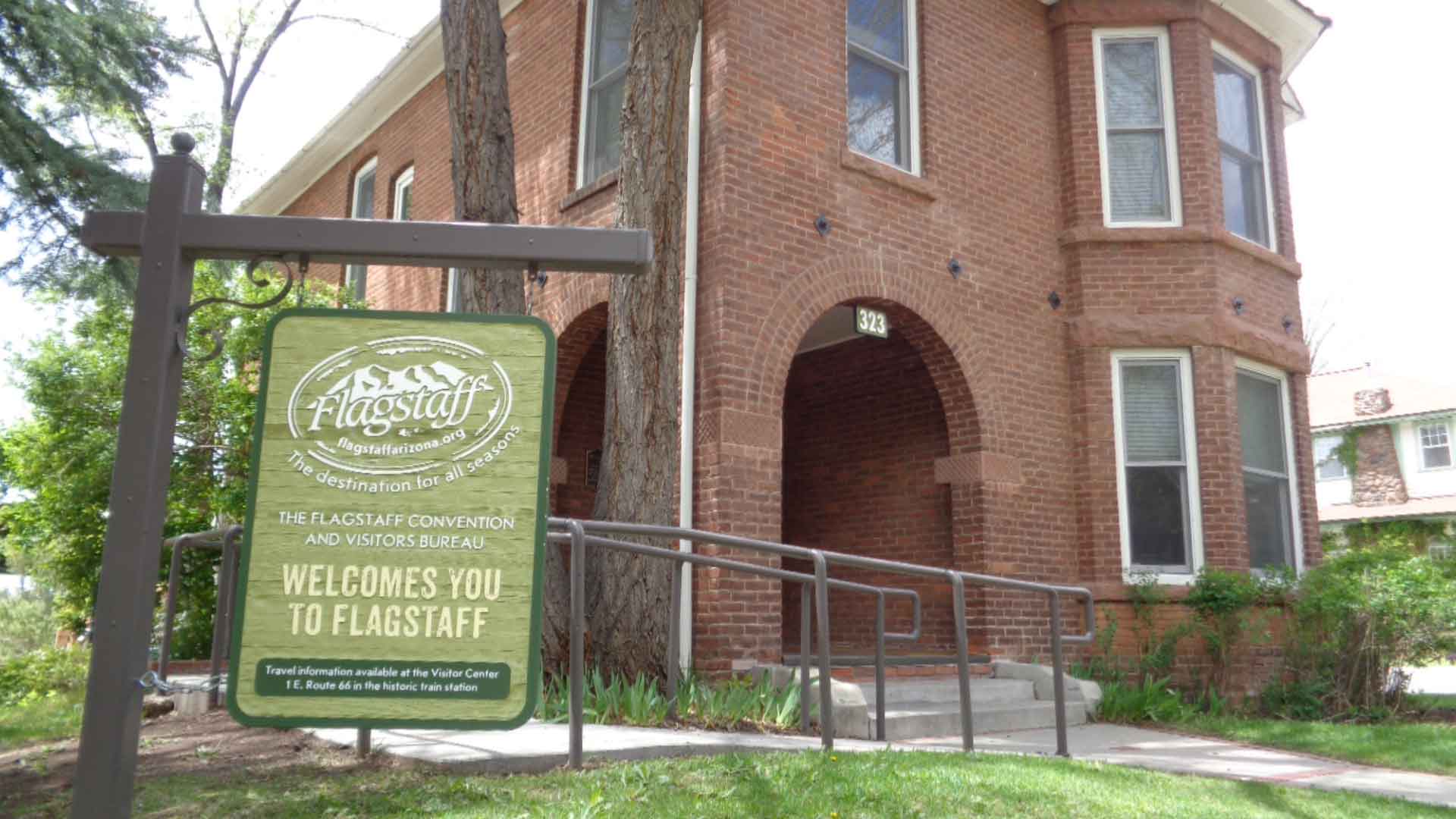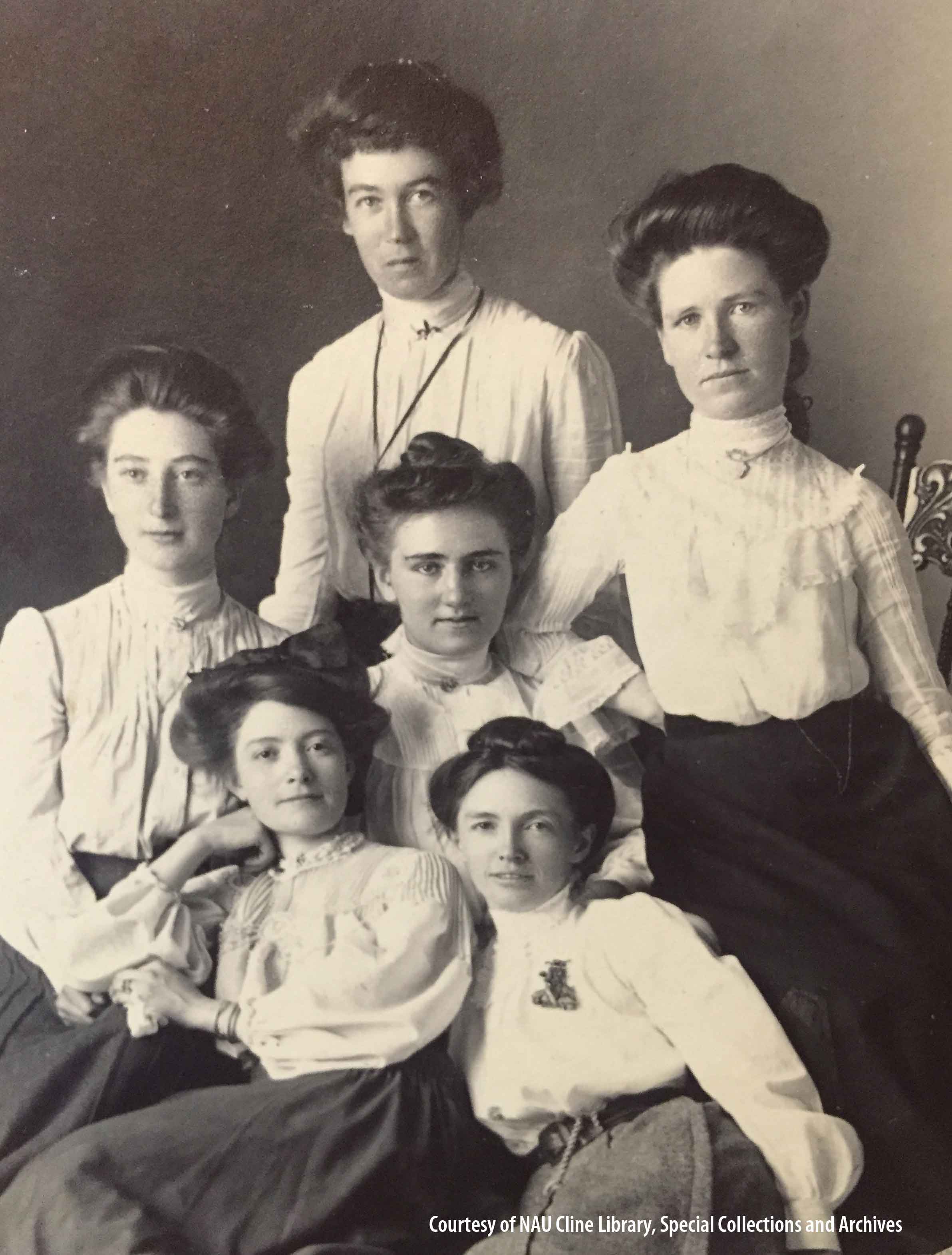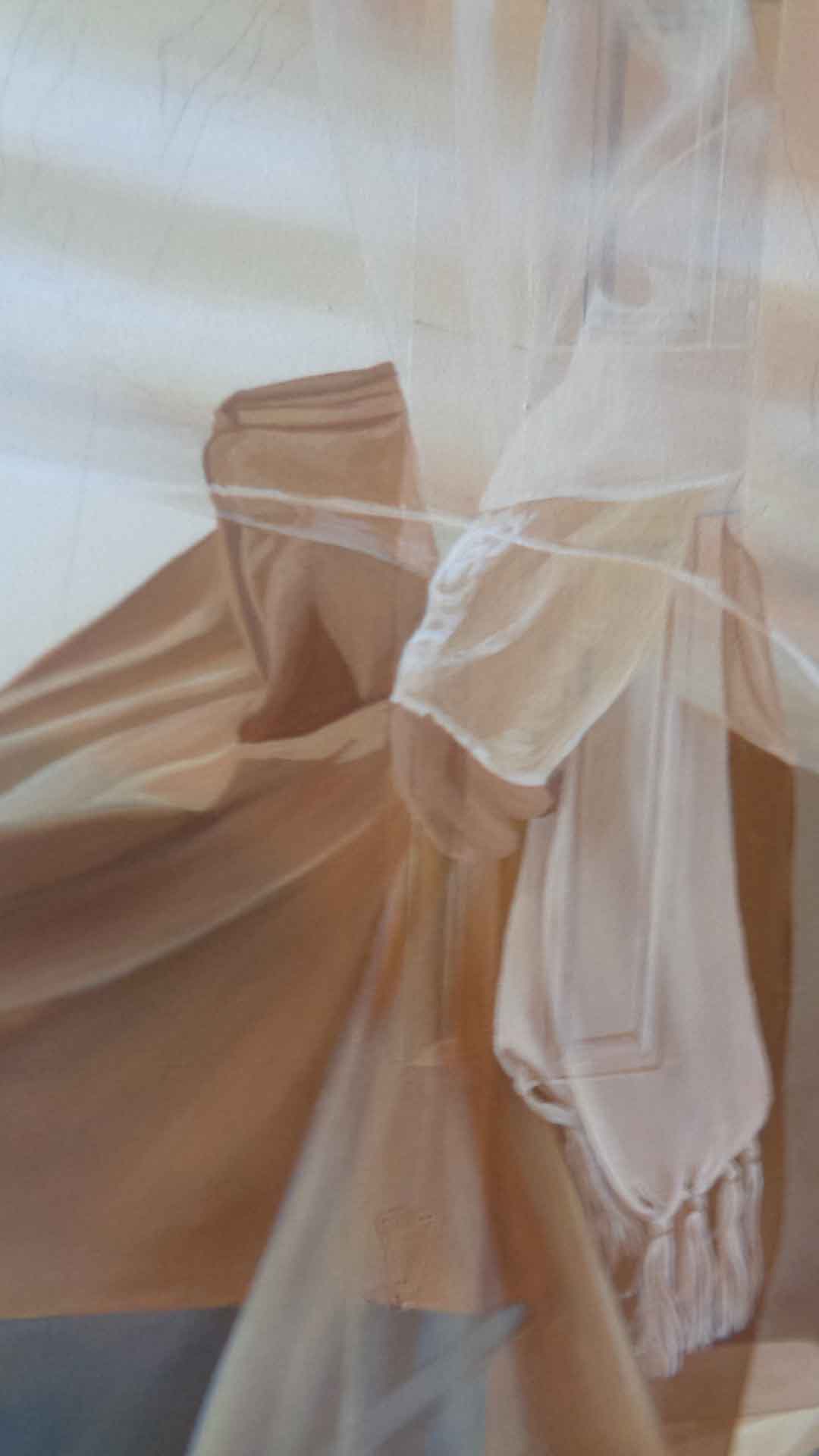 Mural Mice artists R.E. Wall and Margaret Dewar began work on the Ghost of Mabel Milligan in early May 2016. The Milligan House at (323 W. Aspen Ave. in Flagstaff Az.) is on the National Register of Historic Places and regarded as haunted by many. The project is the brain child of COF Marketing and Public Relations Manager This email address is being protected from spambots. You need JavaScript enabled to view it.. Ward's vision is to proudly display a life sized mural of Mabel assending the stairs. The stairs will lead to a gallery of Mabel murals and become a featured attraction for the annual ghost walk tour.
This building was the home of JC Milligan, former Flagstaff Justice of the Peace and owner of a local brickyard. Later the house served as apartments, and now serves as the office of the Flagstaff Convention and Visitors Bureau. Past employees and tenants of the house report they often felt an unsettling presence late at night. The presence seemed to originate in an upstairs office. One former CVB employee speculates that this was the bedroom of Mabel Milligan, who died unexpectedly in 1923 and may continue to habituate her home. Footsteps are heard at night on the stairs and across the wooden floors, although the doors are locked and no one could be in the building. Often these noises are accompanied by freezing cold, and the unmistakable feeling of being watched. The spirit does not seem to be hostile or angry, but is just there.
Let There Be Flight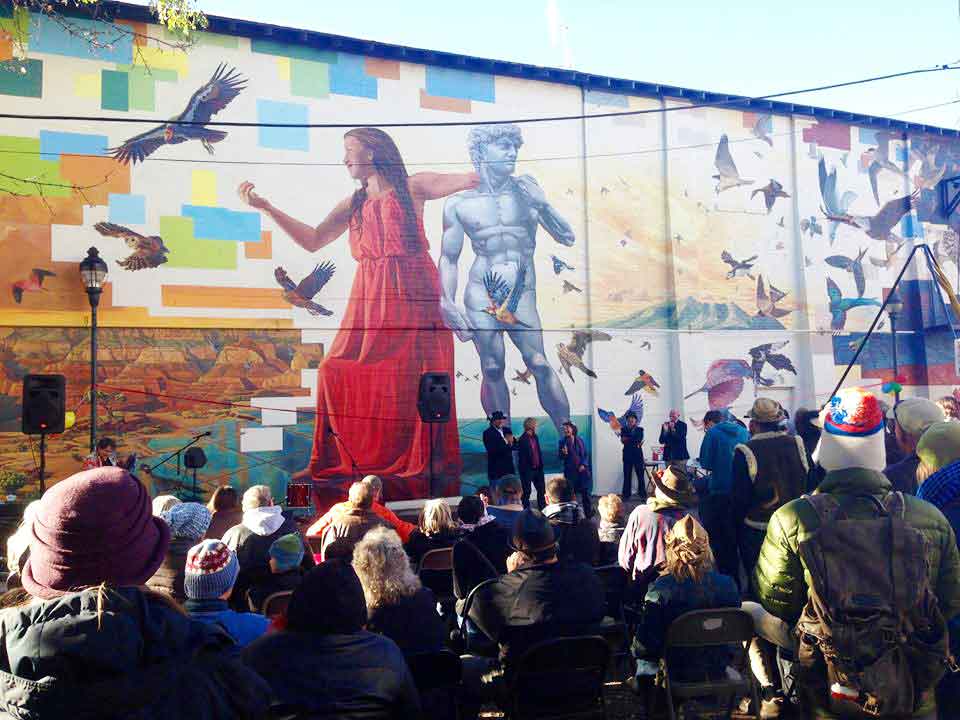 Let there be flight! The Sound of Flight mural on the East-facing wall of the Orpheum Theater in Flagstaff Arizona is complete and all the birds are chirping about it. Sound of Flight is the brainchild of local artist Sky Black, a 23-year-old native of Flagstaff, who always wanted to leave his mark in town. He brought in veteran muralists R.E. Wall and Margaret Dewar from Mural Mice Universal to help make his dream a reality. The 4500 Square foot mural project took 14 months to create. It took six months to raise funds and eight months to paint. The project is now regarded as the largest mural in Arizona.
Flagstaff Mayor Paints with Mice


On Saturday October 18th, 2014, Flagstaff Mayor Jerry Nabours was the star attraction at the Orpheum Theater mural entitled "Sound of Flight". The mural, painted by local artists Sky Black and Mural Mice R.E. Wall and Margaret Dewar has been a work in progress for the past three months. Described as a "Symphony of Color" by Shanto Begay, the mural depicts over 100 birds flying out of an antique grand piano in a burst of light. Phase one of the project received $25,000 in support from grass roots community donations and sponsors with an additional $10,000 committed to phase two, which begins next summer. A Crowd Funding campaign offered original art, prints, calendars and an opportunity to paint one of the birds on the wall.
Flagstaff Mayor Jerry Nabours and family members of Sky Black jumped at the chance to paint alongside the artists. As well as being the Mayor of Flagstaff, Nabours has a minor degree in art. Nabours commented that, "the city needs to invest more into projects like this…I had a fantastic time." Throughout the day of painting, crowds of people gathered to watch as he flexed his painting skills giving him a sample of the support the community has for public art. Phase one of the "Sound of Flight" mural will be complete by the first week of November. Visit the mural, and if you like what you see, support phase two of the project by going to www.soundofflight.net and making a donation.
"Route 66" Mural Overview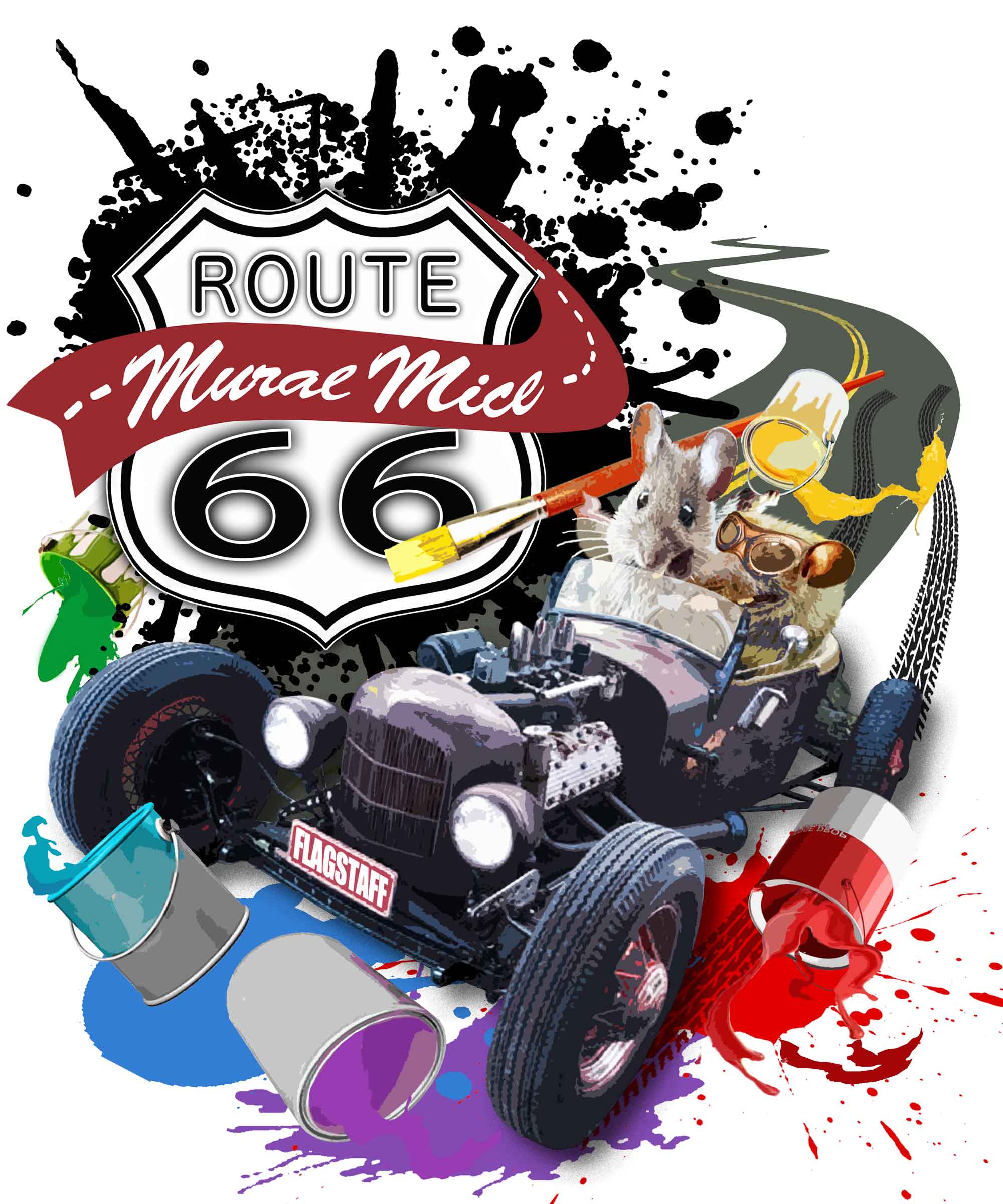 Flagstaff Arizona is getting a Mural Mice Mousterpiece. The newest mural entitled the "Phoenix Avenue Route 66 Mural" is under construction throughout the summer of 2013. Its located on the south side of the Lumberyard Brewery at 5 South San Francisco street. The project is being commissioned by the Flagstaff Beautification and Public Art Commission BPAC with bed, board, and booze BBB tax funds.
Page 2 of 3